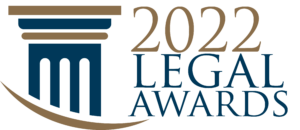 Legal Awards
As South Florida's industry sectors become increasingly diversified, the legal landscape has become more complex, with clients demanding a high level of service and sophistication in all practice areas. SFBW understands how much the region's success depends on top-flight attorneys, so we celebrate their accomplishments, acumen and dedication at the Legal Awards.
Categories will include:
Boutique Law Firm | Corporate Team of the Year | Best Mentor | Social Impact | Litigations Team | Junior Associate | Large Firm of the Year
Top CPA | Diversity Champion | Legal Innovator | Difference Maker | Leadership in Law | Outstanding Integrity | Lifetime Achievement
The 2022 Legal Awards will take place in-person on November 2, 2022.