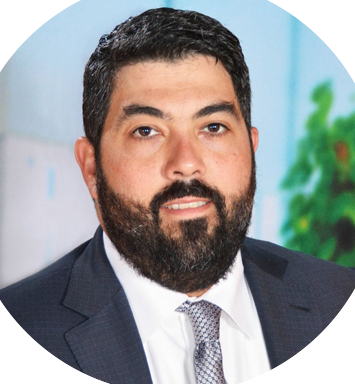 2021 Excellence in Healthcare Honoree: Daniel Hernandez
Meet Daniel Hernandez, Chief Executive Officer at Solis Health Plans
Daniel Hernandez began his healthcare career working in provider operations. He leveraged his experience and developed web-based platforms for the largest managed behavioral health company in Florida, Psychcare, ultimately becoming COO. Shortly thereafter, Hernandez led a successful merger with a strategic partner and then turned his focus to investing. With nearly 20 years in healthcare executive management, he returned to the Managed Health Care space by coming together with various former colleagues to start the best-in-class Medicare Advantage Plan, Solis Health Plans.
Favorite Quote: "If you really look closely, most overnight successes took a long time." – Steve Jobs
Fun Fact: I am a wine connoisseur in my free time.
What challenges have you faced in your career, and how did you overcome them? Building Solis to where it is today. This was a challenge that forced me to focus on creating something new and different than what other Medicare Advantage companies were providing.
What has been the most monumental moment of your career thus far? Among many big moments, I'd have to say seeing the Solis signage in the outfield of our hometown team, the Miami Marlins.
How is the healthcare industry important to you personally? My family has a longstanding medical background in psychiatry. I've seen the impact the healthcare industry can have on a patient. We are literally saving and improving lives in so many different ways.
How did the pandemic disrupt your specific role in the healthcare industry, and how did you adapt? We went remote, like many companies, for a period of time. Our team came together to not only continue our work and progress in the industry but to help the community by helping with local food drives, COVID-19 testing sites, and many other support initiatives. This brought our team together even closer than before.
What's the best piece of advice you've ever gotten? Trust yourself. You can listen to the advice of others and appreciate it and consider it. But at the end of the day, you have to be the one to believe in your choices.
What do you love most about working in healthcare? The difference we are making in people's lives. It's evident, it's measurable, and it's impactful.