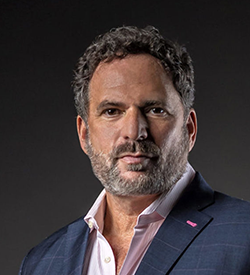 Drew Limsky
Editor-in-Chief
Drew Limsky, an avid traveler, swimmer and film buff who holds a law degree and Ph.D. from New York University, likes to say, "I'm a doctor, but I can't operate—except on your brand." He wrote his dissertation on the nonfiction work of Joan Didion. Prior to that, Drew received his B.A. in English, summa cum laude, from Emory University and earned his M.A. in literature at American University in connection with a Masters Scholar Award fellowship.
Drew came to SFBW at the apex of a storied career in journalism and publishing that includes six previous lead editorial roles, including for some of the world's best-known brands. He served as global editor-in-chief of Lexus magazine, founding editor-in-chief of custom lifestyle magazines for Cadillac and Holland America Line, and was the founding editor-in-chief of Modern Luxury Interiors South Florida. He also was the executive editor for B2B magazines for Acura and Honda Financial Services, and he served as travel editor for Conde Nast. Magazines under Drew's editorship have garnered more than 75 industry awards.
He has also written for many of the country's top newspapers and magazines, including The New York Times, Wall Street Journal, Washington Post, Los Angeles Times, Miami Herald, Boston Globe, USA Today, Worth, Robb Report, Afar, Time Out New York, National Geographic Traveler, Men's Journal, Ritz-Carlton, Elite Traveler, Florida Design, Metropolis and Architectural Digest. His other clients have included Four Seasons, Acqualina Resort & Residences, Yahoo!, American Airlines, Wynn, Douglas Elliman and Corcoran. As an adjunct assistant professor, Drew has taught journalism, film and creative writing at the City University of New York, Pace University, American University and other colleges.
---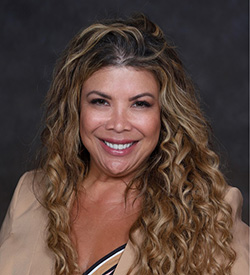 Kim Sarni
Managing Director
As Managing Director of SFBW and South Florida Legal Guide (SFLG), Kim Sarni spearheads advertising and marketing initiatives for the magazine. A New York native, with a degree in business administration and 20 years in the advertising industry, Kim brings to bear a fluent, comprehensive sense of the market and its ever-growing needs. Before joining SFBW in 2021, Kim forged a career at the forefront of advertising in both digital and print, as director of sales for such companies as The Wall Street Journal and CFO Publishing. She then assumed the role of national sales manager for the Business Journals, based in New York City.
Kim's talents for utilizing events to grow business inform her work for SFBW and the SFLG, as she also oversees the sales side of an expansive portfolio of live and online events, from awards competitions such as Excellence in Health Care, Up & Comers and Apogee, to SFBW's ever-popular CEO Connects and Round Table events. On a daily basis, and always with a sense of enthusiasm, Kim oversees sales and marketing teams, setting and regularly exceeding benchmarks at Lifestyle Media Group.
---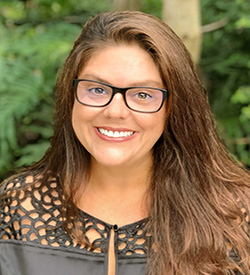 Melanie Geronemus Smit
Creative Director
Melanie Geronemus Smit is an award-winning creative director at South Florida Business and Wealth and Lifestyle Media Group, where she designs and produces the monthly magazines. The native Floridian has spent more than 24 years in the creative field, the past seven with Lifestyle Media Group. Melanie takes projects from conception through completion and works with clients from businesses of all types and develops strategies for creating high-impact visual experiences. Prior to employment at Lifestyle Media Group, Melanie worked for Harris Drury and Cohen, J. Walter Thompson, and the South Florida Business Journal.
---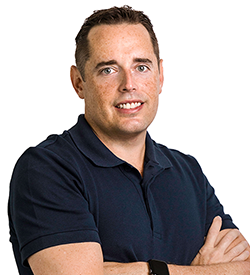 Sean d'Oliveira
Digital Editor
Sean d'Oliveira is the digital editor for South Florida Business & Wealth magazine, where he manages the daily newsletter and online content. Sean comes from a family of journalists, with his father, mother and brother involved in the industry.
After earning a bachelor's degree in communications from the University of North Florida, Sean began his journalism career by covering community news and high school sports as a staff writer for the Sun-Sentinel, a position he held for seven years. His first taste of online journalism came at CBSSports.com where he served as a digital editor and writer for two years. Since 2017, Sean's digital work experience has deepened with editorial roles at various marketing agencies.
Sean is a Fort Lauderdale native who still calls the city home. He is an avid Scuba diver and lover of the ocean. In his spare time, he enjoys playing softball, traveling, paddle boarding and any water-related activity.
---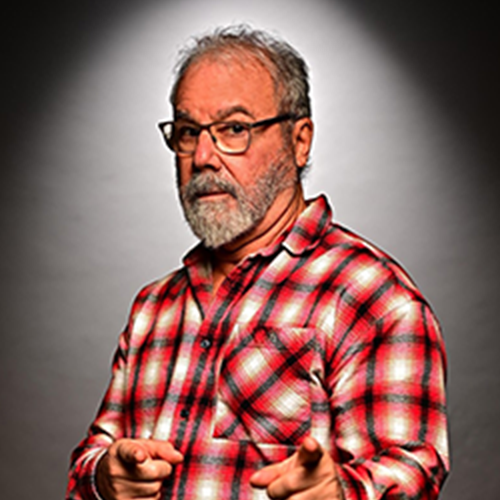 Frank Papandrea
Art Director
Frank Papandrea graduated from the School of Visual Arts in New York as a fashion illustration major, and soon after, GQ published his illustrations. Before joining SFBW, Frank served as a creative director for the United States Postal Service for nearly 20 years, contributing ideas and directing art in all mediums: print, electronic and advertising, winning numerous awards for his graphic design. His work has been published in HarperCollins' Ultimate Illustration.
Frank has always balanced his commercial work with his passion for fine art. Influenced by Albrecht Dürer's engravings, he turned to pen and ink illustrations to fulfill his need to make a personal statement. By extending, adapting and updating the Dürer process and interpreting it in the light of the contemporary spirit, Frank links the past, present and future through his illustration. Over the years he has refined his visual lexicon and aims his work toward connoisseurs looking to shake up their collections.
Frank has won numerous awards for leading the art direction for Lifestyle Media Group's business magazines, most recently a first-place Charlie Award for Best Overall Design (2023) from the Florida Magazine Association for his work for SFBW. He is also the art director for Tampa Bay Business & Wealth.
---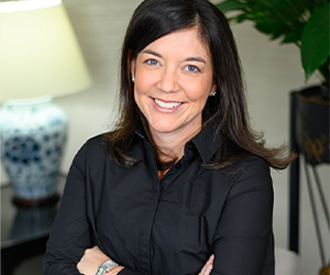 Brandi Gangel
Operations Officer, Lifestyle Media Group/Vice President, Babcox Media
Brandi Gangel is an audience-centric marketer with a passion for driving results and revenue growth using data-fueled and creatively integrated campaigns. With more than 20 years of experience in multi-media marketing, integrated database architecture and audience segmentation across restaurant, retail and media industries, Brandi brings a wealth of business acumen and marketing expertise to Lifestyle Media Group and its parent company, Babcox Media, where she has held roles of increasing responsibility over nearly a decade.
Currently, Brandi leads the audience data, operations, content management and insight efforts for the varied automotive, lifestyle and business brands she oversees. Prior to joining Babcox Media, she worked for Panera Bread for nearly nine years in a variety of field, brand, and customer loyalty roles. She received her undergraduate degree from Saint Louis University and her graduate degree from Webster University, St. Louis.