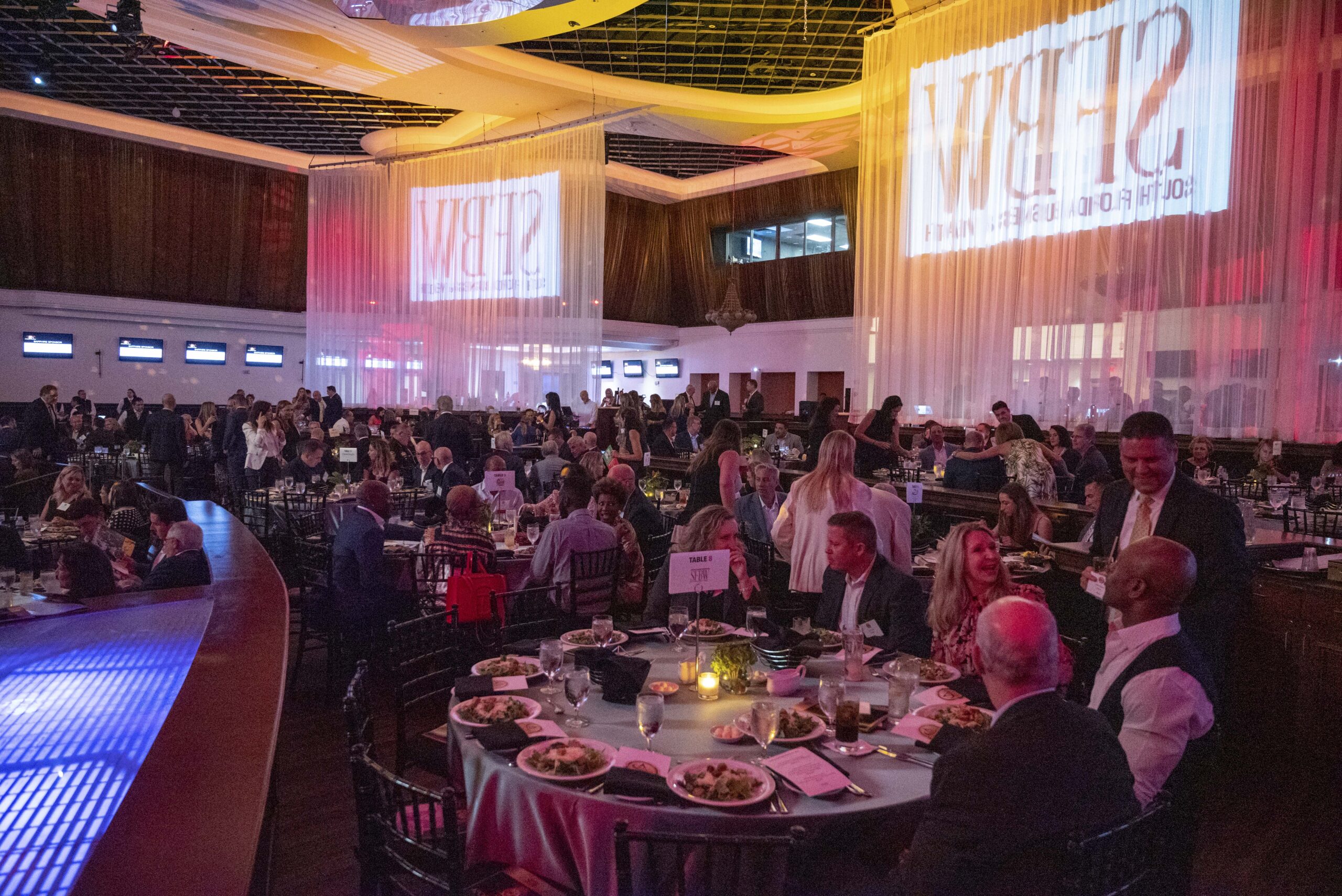 Star-Studded SFBW's Apogee Awards Was a Night to Remember
Former NFL linebacker Akin Ayodele brought the star charisma
Glamorous Gulfstream Park was the venue for SFBW's annual Apogee Awards—arguably, the magazine's most prestigious event because it honors the most accomplished principals and executives throughout South Florida.
The tri-county region has its share of business awards, but SFBW's event continues to be unrivaled. And inclusive. Rather than offering an awards program for each position—such as a CEO awards one month and a CFO awards another month—the monthly publication ushers in the entire C-suite for this signature event.
As the master of ceremonies, former NFL linebacker Akin Ayodele (now South Florida area president at Gallagher insurance) brought the star charisma—and the muscle—to power the evening, along with
presenting sponsors C3 Complete (based in Delray Beach) and Neuvana (based in West Palm Beach), gold sponsor J.P. Morgan Securities, and a slew of other valued and loyal corporate partners.
As Apogee marked its seventh year and SFBW continues to grow in influence and prominence, the excitement surrounding this annual event is only increasing. This year, the magazine received more nominations than ever.
But beyond recognizing the region's top C-suite execs, SFBW believes there is a huge benefit for savvy, ambitious achievers to convene in one room to share experiences, challenges and lessons learned. There is no substitute for live networking. South Florida has a broad geographic sweep, so it is rare to have this group all in one place at one time.
The Apogee honorees represent the best and the brightest of South Florida's business community and this glittering evening was a tribute to their ambition and success.
Photos by Eduardo Schneider