Sponsored by: 

When you're thinking of buying or selling your business, don't even consider going it alone, Transworld CEO Andy Cagnetta tells SFBW editor-in-chief Drew Limsky. There's too much that can go haywire—including your emotions. Dispassionate valuations and negotiations don't mix well with someone's life's work.
Cagnetta, the CEO of the 26-year-old Fort Lauderdale-based business advisory company that specializes in business brokerage, franchise consulting and franchise development company, makes a convincing case for hiring the experts. "We tell people that we sell other people's businesses," he says. And what the seller should be doing during this process, he emphasizes, is continue to run their business—and nothing else—while the sales saga unfurls, under the direction of the professionals at Transworld Business Advisors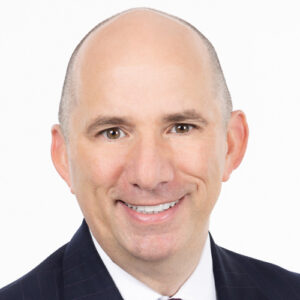 Andy Cagnetta, CEO, Transworld Business Advisors
Guest Speaker
Andy came down to Florida in 1995. While looking to buy a business, he encountered a company named Transworld Business Brokers. He continued his search for a business but was offered a position at Transworld as an agent. He joined the company and quickly became one of South Florida's top performers. Andy is a recognized speaker and trainer in the subject of business sales, valuation and negotiations. He has taught his self-authored negotiations class to associations, construction companies, media sales teams, government agencies, high school & university students.
Drew Limsky, Editor in Chief South Florida Business & Wealth
Moderator
Drew Limsky joined Lifestyle Media Group in August 2020 as Editor-in-Chief of South Florida Business & Wealth. Prior to that, he served as global editor-in-chief of Lexus magazine, founding editor-in-chief of custom lifestyle magazines for Cadillac and Holland America Line, and was the founding editor-in-chief of Modern Luxury Interiors South Florida. He also was the executive editor for B2B magazines for Acura and Honda Financial Services, and he served as travel editor for Conde Nast. Limsky, an avid traveler, swimmer and film buff who holds a law degree and Ph.D. from New York University, likes to say, "I'm a doctor, but I can't operate—except on your brand." He received his B.A. in English from Emory University and earned his M.A. in literature at American University.