While adults at times might think of Disney World's parks and overall environment as more of a paradise for children, there is a little-known fact that the Orlando area's destination offers some luxurious adult experiences for those seeking an escape for two, one that mixes in relaxation, adventure and fine dining.
Recently, I had the experience to see a completely different side of Disney, one that adults can experience on their own if they decide to take a getaway without children and simply need a little escape to the fun side.
For starters, Disney Springs is a place where adults can escape from the hustle and bustle of the day at the parks and indulge in luxurious dining experiences as well as hand-crafted cocktails, music and dining. Stop by the House of Blues for live music during happy hour, then stay for New Orleans-inspired fare. Another high-end experience that could be visited is the José Andrés restaurant, Jaelo by the José Andrés. The restaurant is curated by the chef himself, and it's the only location of this type in Florida. The tapas restaurant offers unique Spanish wines, as well as a multicourse dining offering, where foodies can explore selections from the chef. Make sure to make a reservation and ask when you arrive for availability. Then there's Paddlefish, a restaurant offering fresh fish and perfectly cut steaks in a romantic environment with a view of Disney Springs by the water.
For a nightcap or cocktail to start the evening, stop by Wine Bar George for an espresso martini or a sip from a selection of curated wines, or stop by Jock Lindsey's Hangar Bar and order from a selection of cocktails created by experienced mixologists, in a bar whose décor is inspired by Raiders of the Lost Ark. We highly recommend The Scottish Professor, a blend of gin, whiskey and scotch that will surprise you with its balanced flavor. Before you leave, I'm sure you'll be tempted to shop and will be surprised with stores such as Pandora Jewelry, Vera Bradley and Havainas, in a place where you will find yourself exploring and starting up date night.
When it comes to Disney Resorts, one that I experienced and immediately favored was Disney's Animal Kingdom Lodge. Not only is the resort a hidden-away gem, but it also offers rare African wines at the hotel gift shop that are perfect to sip while lounging in your room's balcony, watching the wildlife pass by in front of your window, such as giraffes and zebras. Then there's the dimly lit lobby bar called Victoria Falls Lounge, where you can order a flight of African wines to sample, or a classic martini to enjoy on one of the lounge's cozy couches or fire pit. Finally, the resort is home to one of the most luxurious and unique spots offering African fare and cocktails. Sanaa, a spot that mixes in flavors and dishes from India and Africa in a rustic environment where you can also sit on a table overlooking the outside animal sanctuary, where different species stroll throughout the day. The menu includes a bread service with 9 accompaniments that include sweet mango chutney and spicy red chile sambal, and you can choose from dishes such as butter chicken. Then there are cocktails such as the fantastic Malawi Mango Margarita. Or you can try out a refreshing beer straight from Kenya. This resort is full of surprises, and it's quiet and rustic environment will envelop you in peace.
As for the parks, I do recommend utilizing the My Disney Experience app, one that acts as a concierge for visitors. The app assists you in purchasing Lightning Lanes for different must-explore attractions such as Star Wars: Rise of the Resistance, Tron Lightcycle/Run and the Marvel movie-inspired ride, Guardians of the Galaxy. These three rides, located in Hollywood Studios, Magic Kingdom and Epcot respectively, are the ones that we recommend most for adults looking for some serious fun and newer experiences. As for Animal Kingdom, make sure to make the park's Safari experience a priority, as well as dining and lounging at the high-end restaurant at the park, Tiffins, which is full of exotic dishes.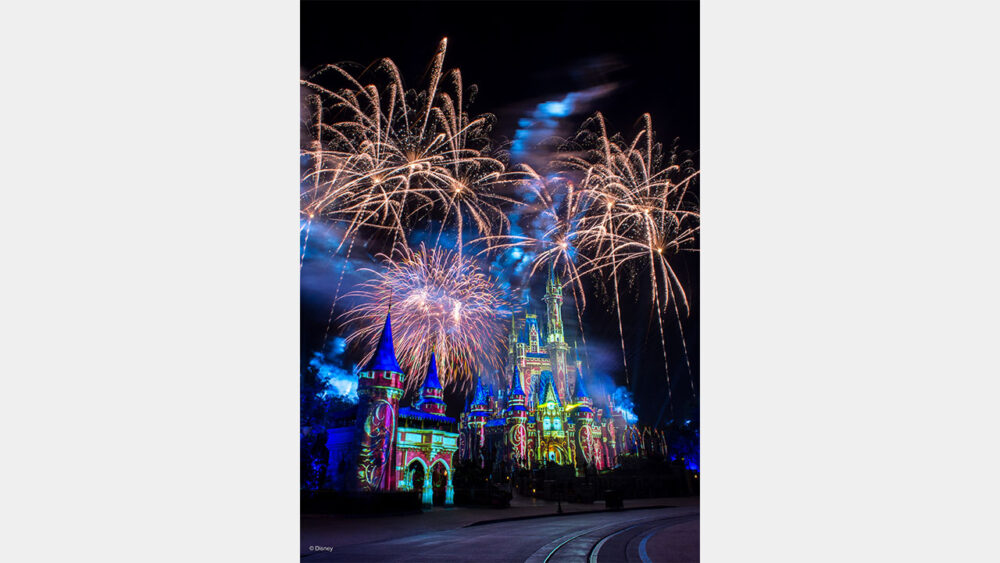 Epcot is a must-visit park for a full day of dining and worldly experiences. During your visit, you will have access to varied food and beverage festivals such as the Epcot International Flower & Garden Festival, where booths in each of Epcot's country pavilions offer samples of food and beverages representing countries like Mexico and Italy. We also urge you to make a reservation or sneak up on the wait list for the secretive lounge and restaurant Space 220. After being whisked away on a galactic elevator, you can lounge at the bar and indulge in bar snacks and impressive cocktails like the Big Bang or Planetary Punch, created by in-house mixologists, all with an aerial view of Earth, astronauts and spaceships from your bar or table. Table service for dinner and lunch is also available, with dishes such as Space Greens and fresh Galactic Salmon, and we highly recommend trying this out during your visit.
Then there's delicious dining at Magic Kingdom, where the Beauty and the Beast-themed restaurant offers a three-course dinner including dessert, and you can also sip on wines that are only available there. And as for Hollywood Studios, not only will you be immersed in the world of Star Wars Galaxy's Edge while there, but you can also be merry at Oga's Cantina, a Star Wars bar and lounge where the cocktails inspire and refresh. Also, the staff is as excited to see you as you are excited to see them, as they break into lively and occasional bar chants, all with the background sounds of a robotic DJ.
After your visits to dine, ride amazing rides and sip on specialty beverages are over for the day, or if you have an extra day to space, it's a great option to enjoy Typhoon Lagoon, where you can cool off in style. The lazy river and wave pool make for a calm day or afternoon, and you can even reserve a cabana with televisions and luxury service, where food and drinks are delivered straight to your location.
As for what's next for Disney World and the park's events, make sure you set the date for the holidays, where Disney's Hollywood Studios will be transformed into Disney Jollywood Nights, an upbeat holiday festival featuring special appearances by beloved character experiences, upbeat dancing throughout the park and an all-new stage show and the Jingle Bell, Jingle BAM! nighttime spectacular.
With all of this in store, it's hard not to be tempted to pay Disney World a visit and see the park from a different angle. An angle that focuses on romantic, delicious and unique experiences that a worth your time with a partner, loved one, or friends.