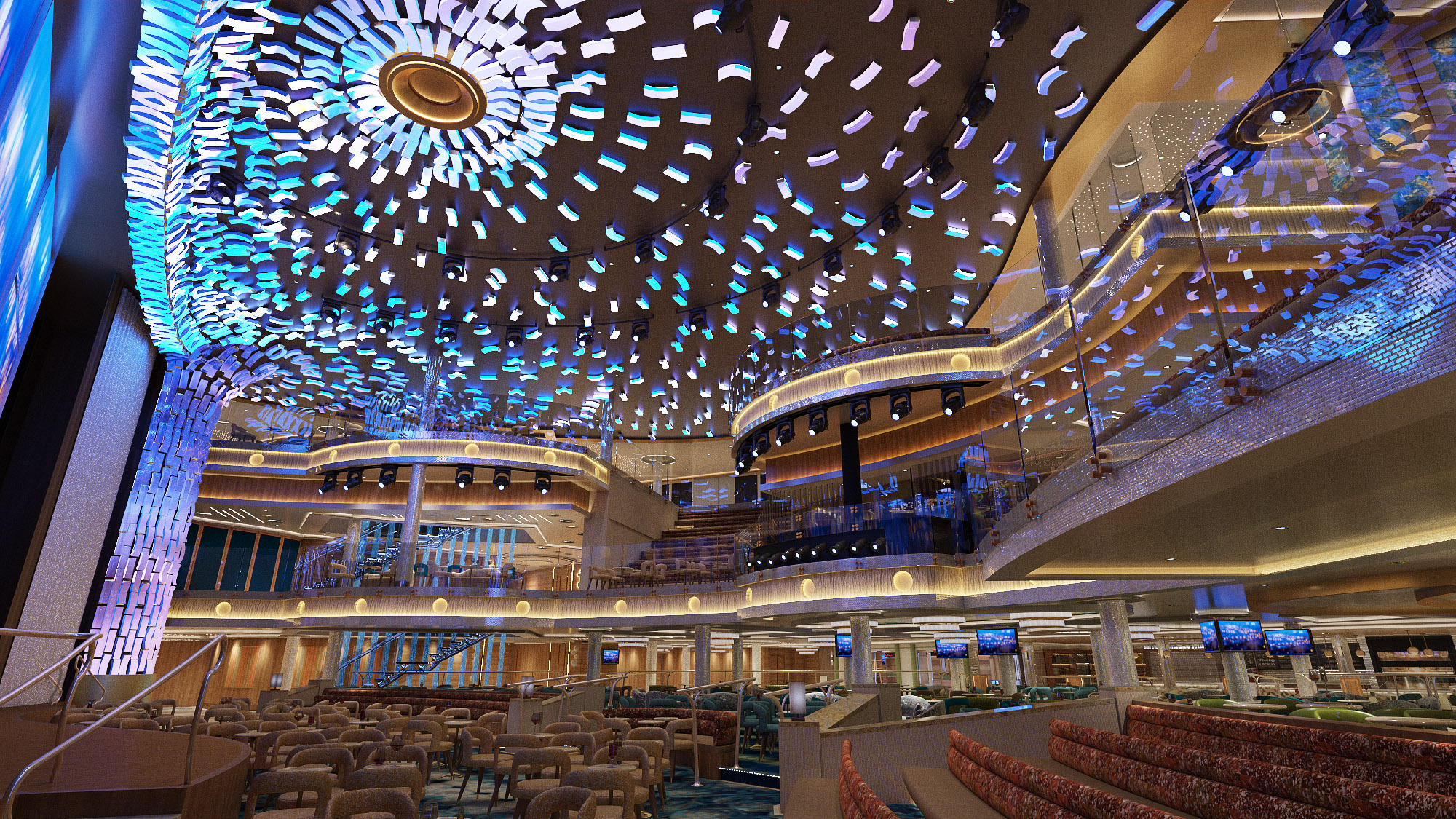 Carnival Cruise Line Provides First Glimpse at Carnival Celebration
The new cruise ship is set to debut in Miami in November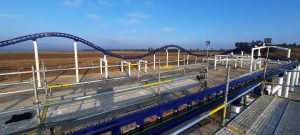 To help celebrate Carnival Cruise Line's 50th birthday festivities, the company unveiled the first look at Carnival Celebration, a new cruise ship set to debut in Miami this November. The revealed focused on Celebration Central, which will serve as the ship's atrium, spanning decks six, seven and eight. Celebration Central featured an updated look to the starboard side atrium that debuted on Mardi Gras, designed as the heart of the ship's celebratory spirit with a new look offering the feel of a festive party.
Celebration Central will also feature a ceiling made of approximately 1,400 color-changing lighting fixtures that will transform from day to night. The space will include 3,000-square-foot floor-to-ceiling windows on the ship's side that will change into 16 individually controlled, six- by 14-foot LED screens. The features will work hand-in-hand with the ever-changing entertainment options, including live music, special effects, aerial acrobatic performances and high-energy shows. It will also include food and beverage options, such as JavaBlue Café, Bonsai Sushi and Bonsai Teppanyaki, and feel-good entertainment such as Piano Bar 88 and The Punchliner Comedy Club.
"From a design perspective, we are incorporating elements from our former ships, paying homage to the history of Carnival, and also showcasing Carnival Celebration as a modern, innovative and forward-looking vessel," Ben Clement says, Senior Vice President of new builds, refurbishment and product innovation for Carinal. "While similar to Mardi Gras with a plethora of options for dining, entertainment and relaxation, Celebration will have her own personality, one that celebrates all things Carnival, intertwining where we have been with where we are going."
Another feature on Mardi Gras that will carry over to Carnival Celebration is the Ultimate Playground (Decks 18-20 Aft), The Ultimate Sea Coaster, soon to be the second roller coaster at sea. The all-electric, motorcycle-inspired vehicles run along an 800-foot-long track 187 feet above the sea, reaching speeds of up to 40 miles per hour.
Carnival Celebration will be Carnival's second ship powered by a Liquefied Natural Gas (LNG) propulsion system, part of Carnival Corporation's green cruising platform. The vessel will debut in November from the redesigned state-of-the-art Terminal F at PortMiami, its third terminal at the port and its largest in South Florida. More details and zones will be revealed leading up to the ship's inaugural sailing from Miami on Nov. 21.