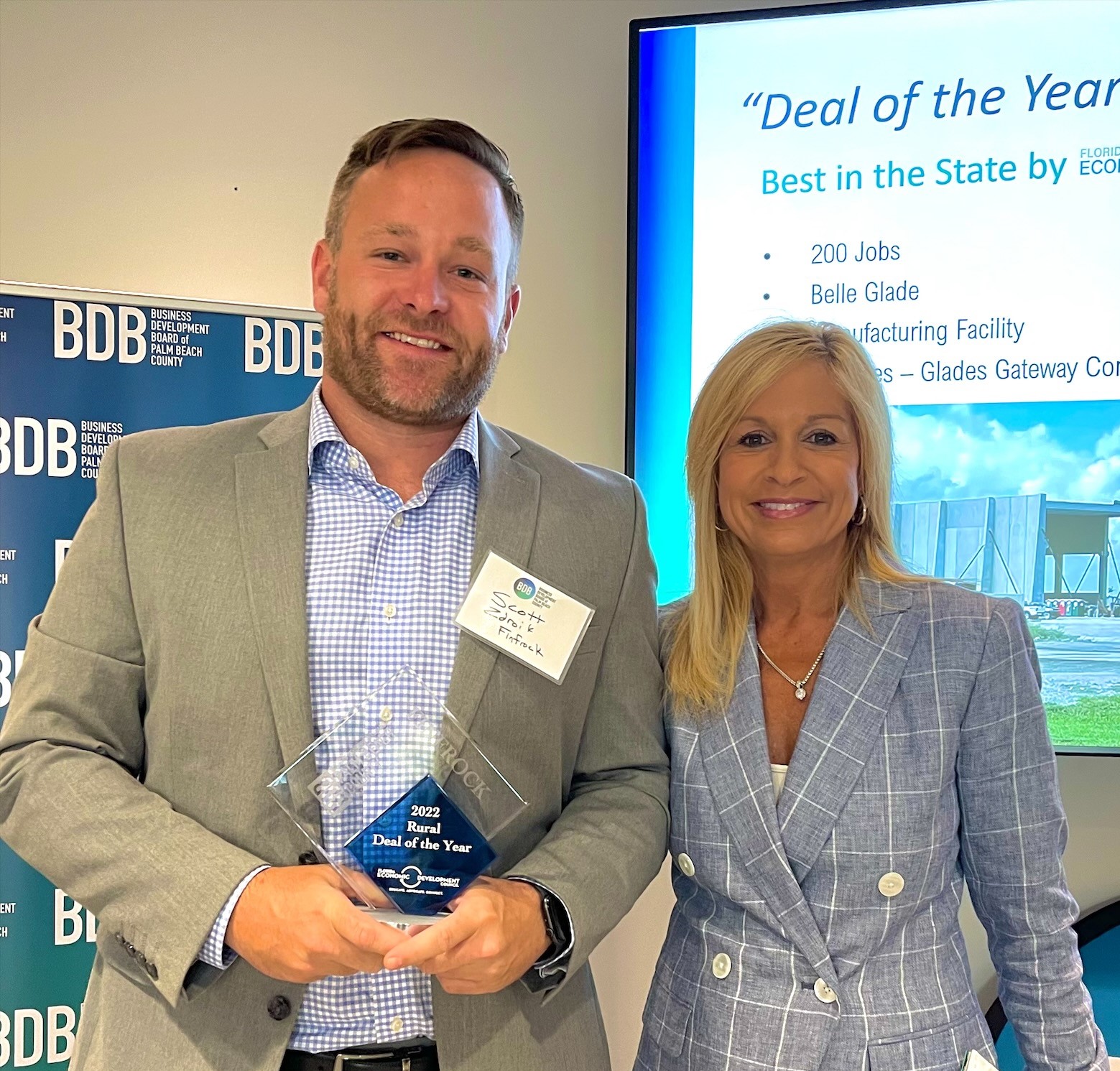 FINFROCK Receives Award for Expansion into Palm Beach County
The company uses proprietary technology to design and build structured parking, hotels, student housing, office buildings, multi-unit residential complexes and mixed-use facilities
As FINFROCK moves closer to the completion of a new precast concrete manufacturing facility and administrative offices in Belle Glade, the Apopka-based company received the "Rural Deal of the Year" Award by the Florida Economic Development Council for its move to Palm Beach County. The Business Development Board of Palm Beach County was also recognized for helping broker the deal to build the more than 140,000 square-foot facility on approximately 94 acres, which is expected to have a $242 million economic impact on the region and will be completed later this summer.
The award was accepted by Scott Zdroik, director of business development at FINFROCK. Zdroik was also part of the Leadership Broward team that received the Judge's Choice Award for their class community project for Broward Partnership, which is committed to reducing homelessness by promoting independence and self-worth through advocacy, housing and comprehensive services. The Leadership Broward team developed a plan to find employment for the homeless community in Broward County.
"This was a great week for us in South Florida where we were an integral part of two awards," Allen Finfrock says, CEO of FINFROCK. "We take our commitment to where we live and do business seriously and are passionate about serving our community, whether that's through an organization like Leadership Broward or creating jobs at our newest facility in Belle Glade."
FINFROCK offers efficient and cost-effective precast/prestressed concrete design, manufacturing and construction solutions to local clients. The company's leading-edge DualDeck Building System is FINFROCK's unique off-site construction brand, allowing projects to be completed significantly faster than traditional construction methods.