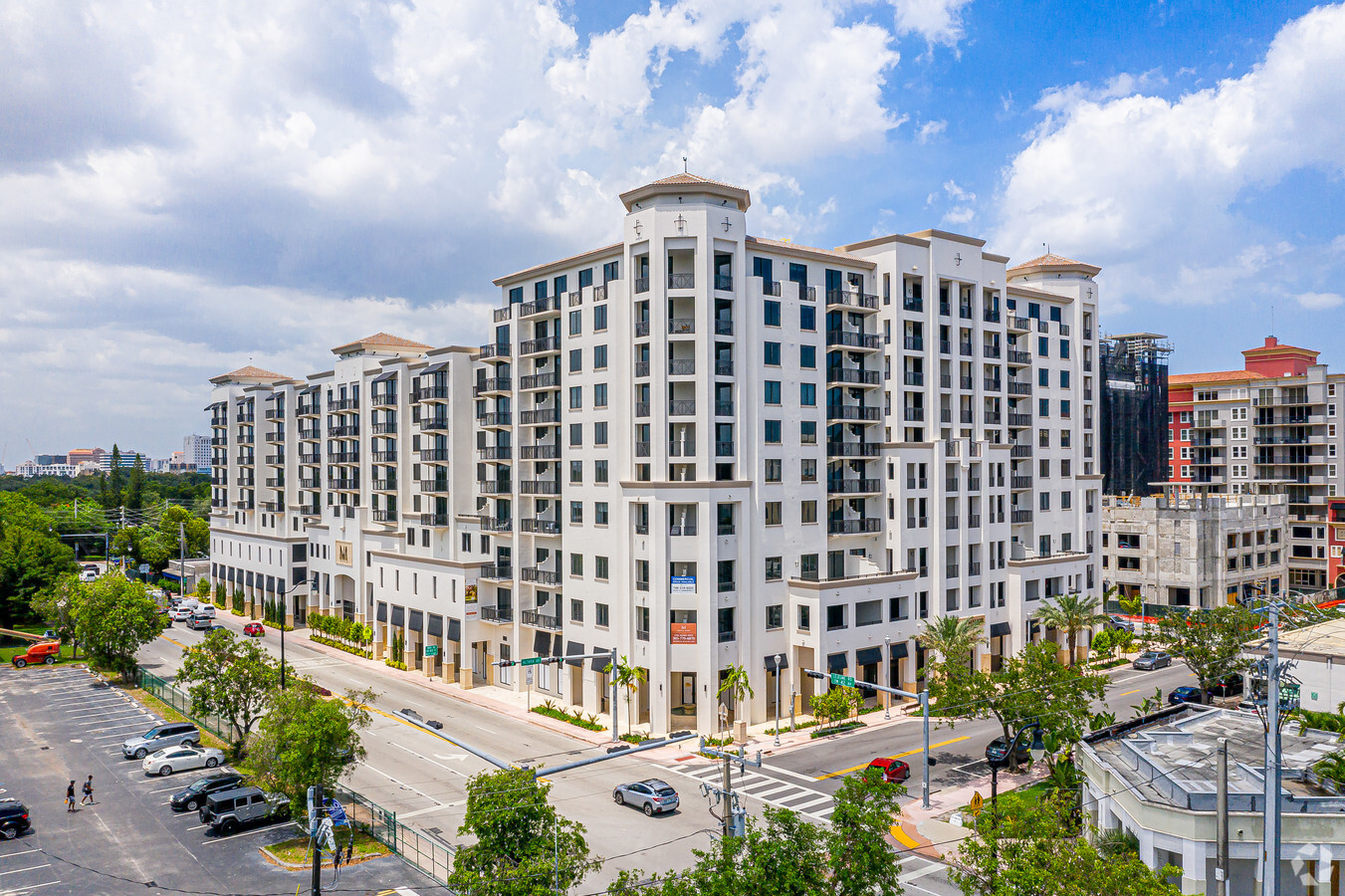 Merrick Manor in Coral Gables Closes Sale of Several Commercial Units
ONE Sotheby's International Realty Global Commercial Director Manny Chamizo III brokered the transaction.
Three commercial units at Merrick Manor, a luxury mixed-use building developed by the Henry Torres-led Astor Companies, recently generated $5.44 million in sales. The Class A commercial real estate property in Coral Gables sold commercial units CU3, CU8-9 and CU10, including two units occupied by fitness studio Sweat 44. Prisma Properties LLC acquired the units with ONE Sotheby's International Realty Global Commercial Director Manny Chamizo III, the exclusive sales representative for Merrick Manor's 20,000 square feet of ground-floor commercial space, brokering the sale. The building's ground-floor retail space is now fully leased or owned by the owner/users. Chamizo aims to sell the remaining leased units.
"Our success in curating Merrick Manor's ground-floor retail space with a dynamic mix of tenants, which comprise the building's Health and Beauty Corridor, played a major role in this new investment sales transaction," Chamizo says. "The buyer recognized that prime commercial real estate like this is at a premium in Coral Gables. We are proud to produce another tremendous outcome at Merrick Manor."
Merrick Manor plans to welcome its signature commercial tenant in the next few months when high-end furniture retailer Sierra Muebles opens its first U.S. showroom in the building and will occupy 4,448-square-foot of space.
"This transaction underscores the long-term belief in our building from the real estate community," Torres says. "Merrick Manor has an unparalleled location and commercial space that perfectly complements the building's 227 residences."
For commercial and retail opportunities available at Merrick Manor, contact Chamizo directly at (786) 453-3171 or email Flacommercial@gmail.com.