The 13th annual Heritage Fuego, a live-fire, open-air culinary experience, is set to take place at The Biltmore Hotel in Coral Gables on Sunday, Nov. 12. The event will feature 20 South Florida chefs, each grilling heritage-bred proteins al fresco with inspiration from global food cultures. Among the participating chefs are Andrew Gonzalez of Rolled and Night Owl Cookies, Adam Darnell and Steve Santana of Nano Brewery, Greg Tetzner of Old Greg's Pizza, Giorgio Rapicavoli of Luca Osteria and Eating House, Rick Mace of Tropical Smokehouse, Carlos Garcia of Leku, Sue Torres and Leanne Kelleher of Tides, Jeff Bud of Apocalypse BBQ, Josh Elliott of QP Tapas, Yoel Sanchez of Bricked Burgers, Louie Estrada of My Cuban Spot, Alex Kuk and Diego Ng of Temple Street Eatery, Nicholas Murray of Beaker & Gray, Fernando Desa of Goya Foods, Aaron Brooks of Edge Brasserie & Cocktail Bar, and Darien Borges and Ismael Llano of Pin Pan Pollo, with more to be announced.
The culinary event will also feature various heritage and heirloom foods. The list of foods includes dry-aged beef, pork, lamb, goat, rabbit, duck, fish, chicken, artisan cheeses, oysters, and vegetables. The event is produced by a21, formerly Agency 21 Consulting, the nation's premier culinary experiential marketing agency. The event aims to educate consumers and create an unforgettable experience for guests. The event showcases honest food from real farmers prepared with love and precise technique.
"We take great joy in honoring our local heritage as we bring Heritage Fuego back to our beloved hometown of Miami," Brett Friedman says, Partner and CEO of Agency 21. "Returning to Miami marks a wonderful opportunity to celebrate our 14-city tour as it ends in December. We eagerly anticipate our return, enriched by the local influences, as we craft vibrant, live-fire dishes complemented by exceptional wine, spirits, and cocktails."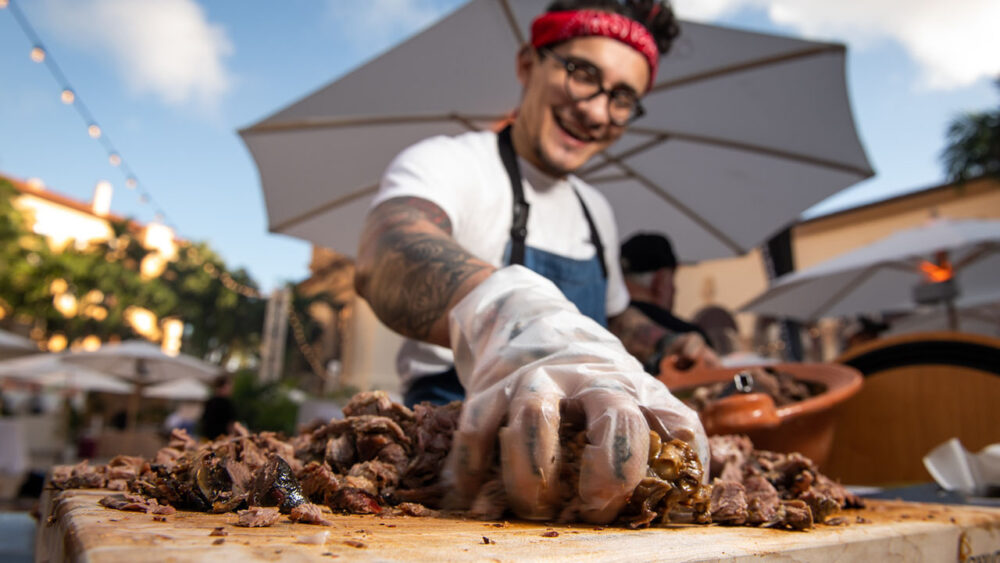 After tasting the delicacies, guests at Heritage Fuego can vote for the "Best Bite of the Day." The winner will be crowned Heritage Hero and invited to participate in the first-ever Heritage Fire Grand Finale event at the 2024 Food Network South Beach Wine & Food Festival presented by Capital One. This event will feature the winners from all 2023 Heritage Fire tour stops and will take place on Sunday, Feb. 25, 2024, on the sands of South Beach. Alongside the live-fire culinary creations, the event will offer a curated selection of beers, wines and craft cocktails to complement the dishes.
For additional details and to purchase tickets, visit Heritagefiretour.com/miami/.