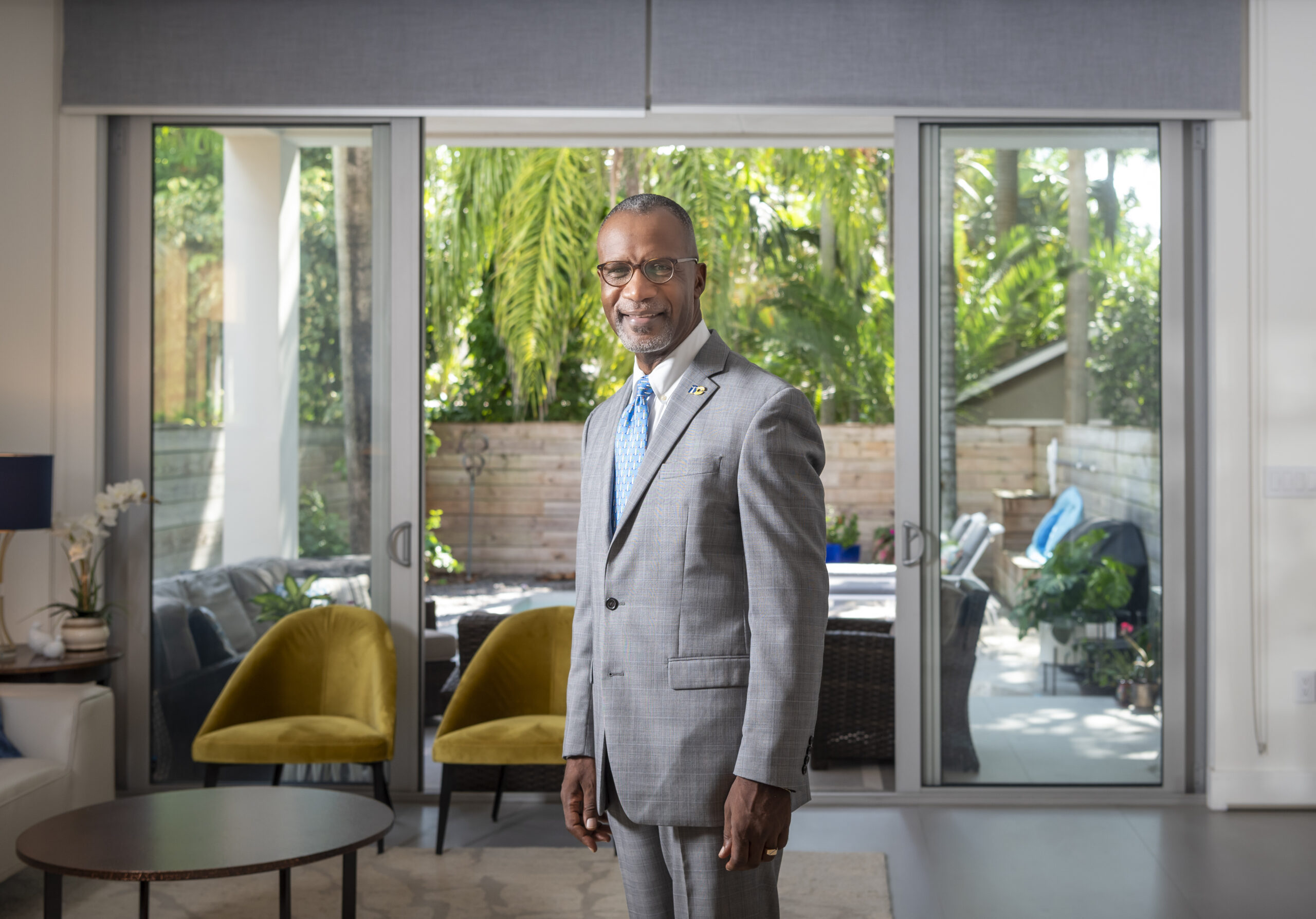 The Other Sectors
Far from the surf and sand, Michael Finney, president and CEO at The Miami-Dade Beacon Council, is helping to turbocharge a diversified local economy
"There are two parts to Miami: hospitality and tourism, a big part of our economic driver; and the key industry sectors that we target," explains Michael Finney, who, for last three and half years, has served as president and CEO at The Miami-Dade Beacon Council, the County's official economic development partnership. "Our work tends not to focus much on hospitality and tourism, unless there was some headquarters company that specialized in tourism, but those are pretty rare. Our work focuses on other industries, such as aerospace, logistics, design, technology, health care innovation, banking and finance."
Since 1985, the Beacon Council has assisted more than 980 businesses that have created more than 65,000 direct jobs and added more than $4 billion in new capital investments. It accomplishes this by marketing Miami‐Dade as a world‐class business location—and not simply a resort and nightlife destination—growing local companies and shaping the local economy's future.
Educated at Saginaw Valley State University (BBA) and Central Michigan University (where he earned a Master's in Human Resources) Finney spent most of his career in manufacturing (in the aerospace industry) and economic development. Finney's resume is a litany of high positions in economic development, from vice president to CEO and president. "I was involved in the startup of two economic development organizations from the ground up: Ann Arbor for state of Michigan, and the Greater Rochestor Enterprise in Rochestor, New York," he says. "They've both become models for how to do creative regional economic development."
Then, it was onto Miami. An executive search firm didn't exactly "discover" Finney; when you've been responsible for economic development in two different states, your name and your work tend to get around: "Someone knew my background and had worked for me in the past introduced me to the opportunity," he recalls. "I came down for the interview and it all worked out. I had not really spent much time in Miami, had been here a couple times before on business, so I took advantage of the trip. My wife and I really dug in to learn as much as we could about Miami. And as we were getting on the plane to come home, we both looked at each other and said, 'Wow, this could make an awful lot of sense for our family.' "
A trip down for Finney's second interview ushered in what Finney calls "a look at a broader spectrum of the community" that included a meeting with then-Mayor of Miami-Dade County, Carlos Jimenez, who served in that role from 2011 to 2020. Almost immediately Finney began to develop a vision for Miami.
Finney is quick to say that the industries that he promotes were not much impacted by COVID-19. "In fact," he says, "we had one of the best job creation years that we've had in the last 20. And it's because we had big projects like Atlantic Sapphire—they committed to expanding their salmon manufacturing and processing facility down in the Homestead area." Finney ticks off the global names that either expanded their presence in Miami-Dade, or planted a flag: Blackstone. Starwood Capital.
"A big distribution center from Amazon decided to locate here," he continues. "And with all of these companies, their moves were not about the short-term impact of COVID, but about the long-term opportunity to grow their businesses here in Miami-Dade. So we had a good year in terms of job commitments. When the pandemic began, we were very concerned that everything would come to a screeching halt, and it did slow down for about a month or so, but when we hit April everything started to pick up, remaining steady, and things really began to ramp up in a big way over the last couple of months with some of the opportunities with financial services and technology out of the Northeast and out of the West Coast."
Finney notes the importance of understanding the legal implications of making the move to Florida. "The significant corporations that we're talking to have expensive legal teams," Finney acknowledges, "but as part of our process, we're happy to make connections to those within our world of expertise, from lawyers and accountants to human resources professionals and relocation professionals for residential and commercial real estate. We do all that as a part of our work with companies when they are considering setting up shop in Miami."
And finally, Finney details the ways in which the Beacon Council can assist businesses, given the county's unique location and character: "In many cases, the companies that are relocating here also have an eye toward doing business in Latin America. The other thing that we offer is tremendous expertise—probably second to nowhere else in the U.S. and perhaps the world—when it comes to all the legal maneuvers, concerns and challenges connected to doing business in Latin America."