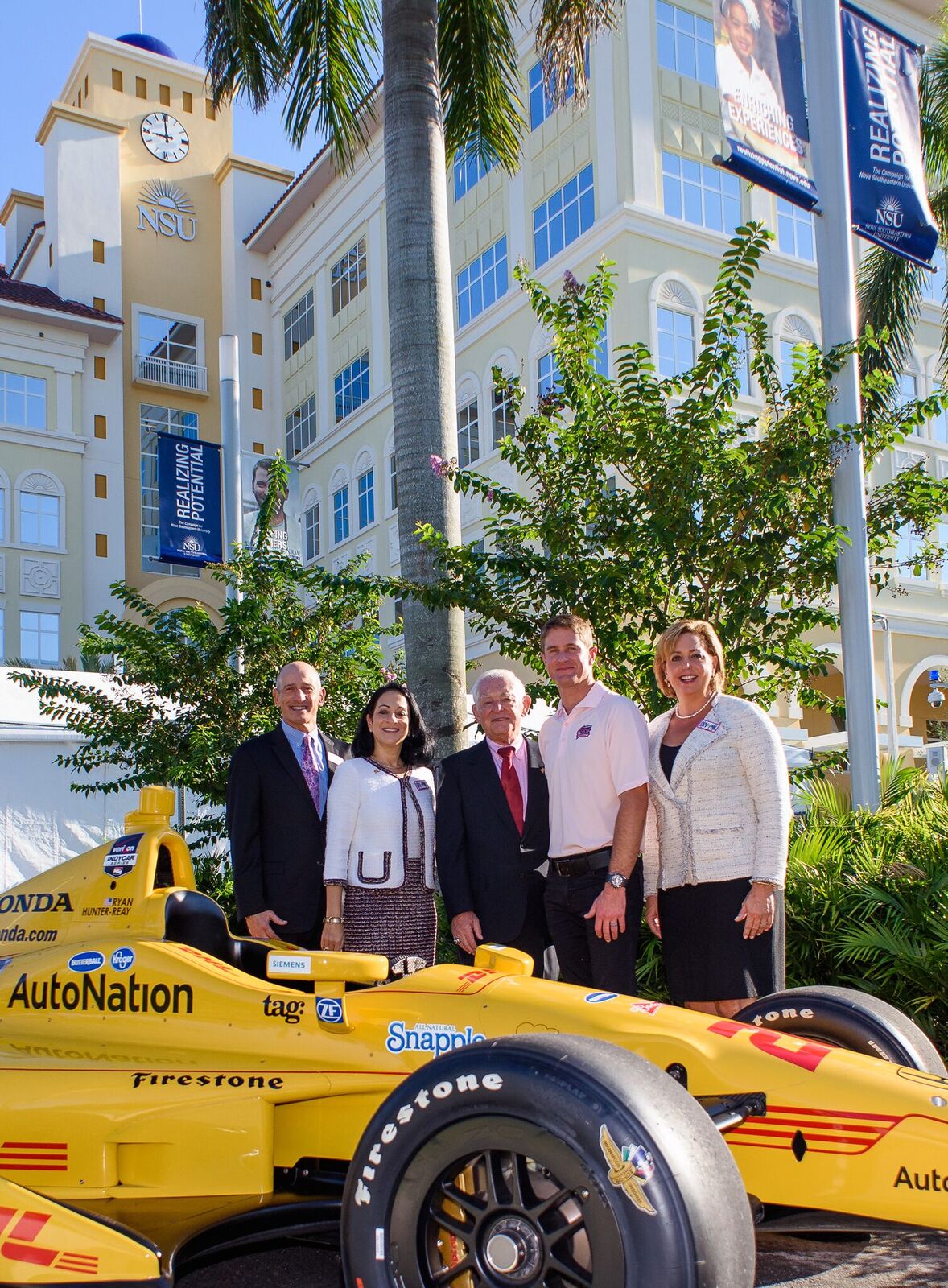 NSU opens $100 million center for Collaborative Research
Nova Southeastern University (NSU) welcomed South Florida A-listers to the grand opening of their $100 million state-of-the-art research facility.
On Sept. 21 NSU opened their Center for Collaborative Research (CCR), one of the largest research facilities in Florida, located in their Davie campus.
"The CCR is purposely designed for researchers, students and industry to come together, pool resources and develop effective and innovative solutions in healthcare, bioinformatics, technology, cybersecurity and business," said NSU President Dr. George Hanbury.
The guest list included Davie Vice Mayor Susan Starkey, Judge Jeffrey Levenson, President of AutoNation Marc Cannon, and Indianapolis 500 Champion Ryan Hunter-Reay.
Inside the 215,000 square-foot research center, there are five institutions that focus on breast and tumor cancer research, cell therapy, natural and ocean sciences research, and neuro-immune medicine
Adjacent to the university's Health Professions Division complex on NSU's Davie campus the six-story high research center holds an investment of $100 million in Broward County.
The CCR "is a key part of achieving a larger vision to further integrate higher education research, business and healthcare for the benefit of the residents of Broward County, South Florida and beyond," said Hanbury.