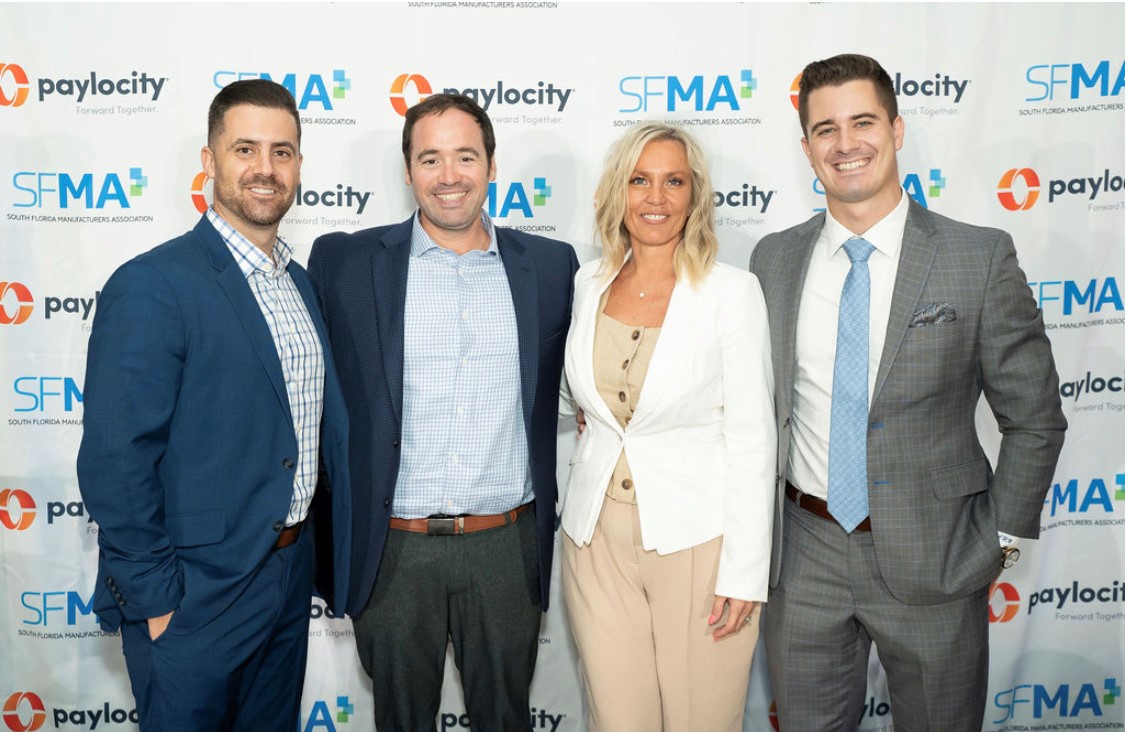 South Florida Manufacturers Association Announces Winners of Annual Recognition of Excellence Awards
SFMA is a viable resource for manufacturers in the tri-county area
The South Florida Manufacturers Association (SFMA), the region's leading resource for manufacturing companies, recently held a ceremony at Signature Grand in Fort Lauderdale to recognize the winners of its 43rd Recognition of Excellence Awards. The ceremony helps signify, celebrate and award manufacturing excellence from an operational and talent development standpoint. Each year the SFMA rewards excellence in manufacturing through its Manufacturer-of-the-Year awards and honors outstanding talent through its Employee-of-the-Year awards.
The winners of Manufacturer-of-the-Year are:
Group 1 Winner: CellAntenna Corporation
Group 2 Winner: Captiva Containers
Group 3 Winner: FK Irons, Inc.
Group 4 Winner: A-1 Industries of FL
The winners of Employee-of-the Year are as follows:
Production: Ricardo Escalona, Kohtler Elevator Industries, Inc.
Production Support: Celimene Doris, Terumo Aortic
Information Technology: Andrew Herbert, Noven Pharmaceuticals, Inc.
Engineering: Luisa Vethencourt, Captiva Containers
Administration: Nancy Maccarone, Nestle Health Science
Non-Manufacturing: Mari Grande, Randstad
Supervisory: Ben Schwer, Stryker
"The Recognition of Excellence awards highlight the diverse talent and unique products manufactured in South Florida," Roberto Plazola says, president of SFMA. "The level of sophistication and technology employed by South Florida's robust manufacturing industry is truly remarkable and we are pleased to honor the people who help make these companies successful."
The SFMA aims to help advance South Florida's business climate related to manufacturing so its members can focus on their core business, strengthening the economy and creating jobs. Through its extensive resources, networking and advocacy, SFMA strives to be the voice of manufacturing in the region, creating more than 8,700 jobs and $1.4 billion in economic impact since 2016.