AKA recently revealed the design transformation of Hotel AKA Brickell, a 36-story property at the Brickell Arch, 1395 Brickell Ave. As Brickell undergoes a continuous evolution and shapes the burgeoning area of Miami, AKA is leading the charge in the hospitality and design space by constantly evolving and shaping the industry.
Following the acquisition of the 201-key property in 2021, AKA invested $16 million into the property for a design reimagination led by the renowned architecture firm Gabellini Sheppard Associates. The transformation includes an elevated and personalized sense of arrival that offers guests a seamless and welcoming experience within the porte cochere leading to the new calming lobby, a spacious lounge on the 25th floor that exudes a sophisticated ambiance, and ADRIFT Mare, a restaurant and bar by Michelin-starred Chef David Myers that promises an epicurean delight.
"AKA's continuous journey is what inspires me every day and one of the most significant milestones of that journey is with what we envisioned and evolved at Hotel AKA Brickell," Larry Korman says, CEO of AKA. "We transformed a very corporate design, reimagined it with what AKA is known for, and brought life to the property by adding an atmosphere AKA guests expect. We made sure that in every new space, guests could feel the calm."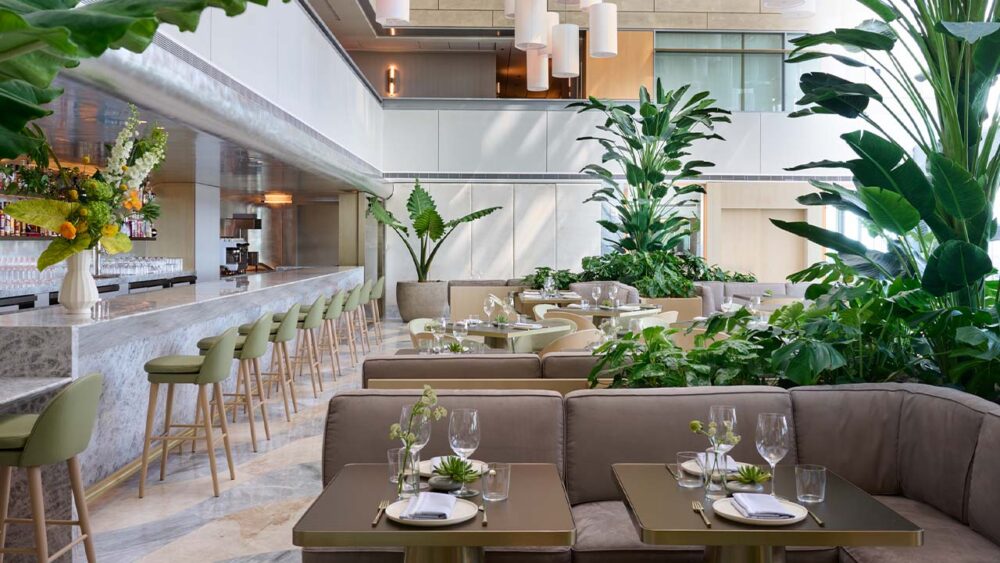 Before the refurbishments, guests had to go to the 25th floor to access the lobby. However, the newly transformed Hotel AKA Brickell now offers a serene outdoor greeting area for guests to relax while waiting for a car service. This area leads into the redesigned ground floor lobby, featuring light-oak wood-paneled walls and satin bronze mirrors, providing guests with a seamless and elevated arrival experience.
Upon check-in, guests are directed to the newly launched 25th-floor lounge at Hotel AKA Brickell, which has a floating living room vibe and boasts breathtaking views of Miami's skyline and lush tropical greenery. The lounge is surrounded by expansive windows providing abundant natural daylight and Miami's warmth, especially during golden hour. The floors of the lounge feature custom-patterned stones that flow like waves, adding an organic and elegant element to the lounge's magnificent design.
"We were so excited to work with AKA as we have a very similar aesthetic and design philosophy, including incorporating sustainable design principles," Michael Gabellini says, Partner at Gabellini Sheppard, who was personally involved in every step of the redesign and renovation. "Both Larry and I were able to take our collaborative approaches and infuse so much of what we both envisioned for Hotel AKA Brickell."
Photo Credit: William Waldron