As one of Miami's most established and evolved pilates experiences, JETSET Pilates' ongoing expansion efforts aim to grow its footprint around Florida and nationwide. The first step in the process will be in Fort Lauderdale's Flagler Village. Bailey Mateer, a Fort Lauderdale local and entrepreneur, will open JETSET Pilates on Saturday, Oct. 7. Classes will be offered daily from 6 a.m. until 7 p.m. For a limited time, pre-opening 10-Class Packs and Founders Unlimited Memberships are available at $199 and $229.
"The JETSET Pilates experience stood out from my very first class. The workout is low-impact but incredibly challenging and the whole vibe – from the instructors to the music and the flow – is phenomenal," she says. "I knew it would be a success in Fort Lauderdale and I am excited to partner with the brand to open the first franchise studio. Being able to work with a brand and business model as strong as JETSET Pilates while having opportunities to personalize the location is the ideal combination."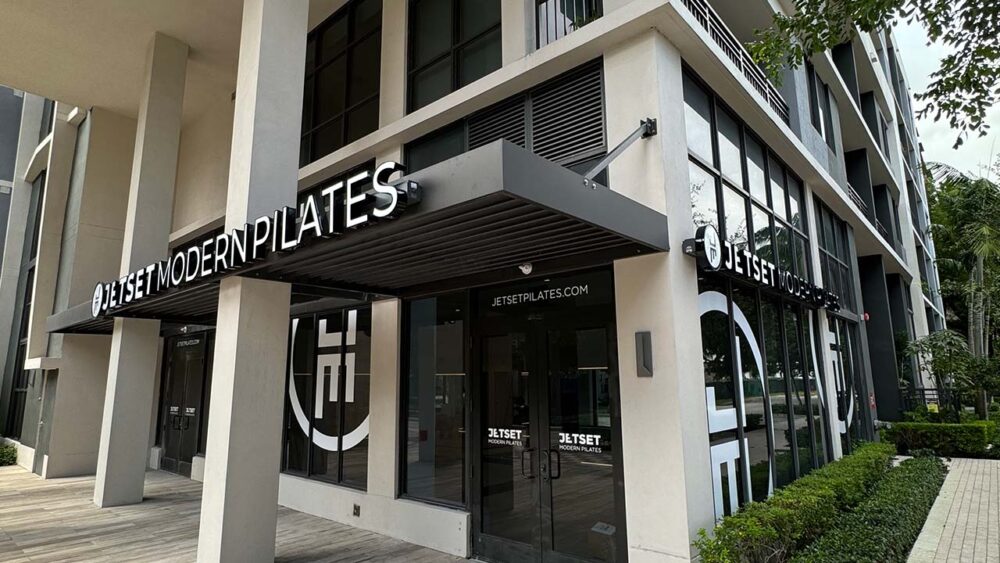 In 2020, Bailey Mateer graduated from Florida State University as one of the earliest students of the highly competitive new Jim Moran College of Entrepreneurship Commercial Entrepreneurship Program. After completing her studies, she joined TMFB, The Mateer Family Business, where she actively steered numerous family-owned small businesses through the pandemic. During this time, Mateer discovered her passion and skillset for the franchise business model. Around the same time, she started practicing Pilates regularly and came across JETSET Pilates. Impressed with the unique and challenging 50-minute workout, known for its combination of traditional Pilates, intentional choreography, and seamless transitions, Mateer began introducing her friends to the classes. With the energizing, curated playlists and transformative results, the workout soon became a hit among her circle.
Recognizing that she and her friends were traveling long distances from Fort Lauderdale to Miami Beach three to four times a week for their pilates sessions, Mateer's entrepreneurial instincts came into play. She approached JETSET Pilates Founder Tamara Galinsky to explore franchise opportunities and soon became the brand's first franchise partner and the youngest studio owner. Additionally, Mateer is a trained JETSET instructor.
Mateer's experience with commercial real estate and franchise operations through her work with TMFB helped her recognize Flagler Village as the ideal location for JETSET Pilates. The area is rapidly developing, bustling with new businesses and foot traffic. The new studio boasts 12 specialized JETSET reformers and is designed to be sleek and modern. It features JETSET's unique brand scent, lighting, and signage that are perfect for social media. The studio also includes an outdoor patio area for pre and post-class relaxation and a retail section offering JETSET's custom-branded apparel and socks.
"Growing up as part of an entrepreneurial family inspired me to spot and seek out business opportunities," Mateer says. "I'm proud to collaborate with JETSET to fill this void in the Fort Lauderdale market. Fort Lauderdale is filled with young professionals and entrepreneurs like myself who are hungry to succeed and want others to do the same. I'm very passionate about being an empowering part of that support system," adds Mateer.
Download the JETSET Pilates app or visit jetsetpilates.com/flagler-village to view full class schedules and book. JETSET Pilates Flagler Village will be at 421 NE 6th St. in the EON Building.