South Florida's market is bustling with out-of-state and international investors looking to capitalize on the state's multifamily real estate – population growth coupled with fewer restrictions, regulations, and remote work are driving the migration. For Northerners especially, the health crisis and quarantine presented a unique opportunity to move from states with high rents and high taxes like New York and Los Angeles to South Florida.
According to the 2022 Multifamily Investment Forecast, Fort Lauderdale, Florida, is currently ranked #2 for the highest rent growth at 28.9% since 2020. South Florida also outranks other metros in labor recovery, job creation, and housing affordability at #3.
"Our timeline to close is the fastest it's ever been. We are hitting the market and going under contract within 30 days. It's a good and bad problem to have," said Joseph Thomas, senior managing director of investments. "Covid-19 regulations aren't as stringent here, and everything is open when compared to the rest of the country, and Florida has strong population growth, a favorable tax environment, and desirable living conditions – all of which have contributed to tremendous populations and rent growth. "There is a robust demand for multifamily housing in suburban markets. We are seeing $300-400 rent increases in certain cases, and either the tenants are staying or there is ample demand from new tenants," added Adam Duncan, first vice president of investments.
Typically, average rent growth in a normal year might be 3-5%, but now that rate has increased to levels as high as 15-20%. Why the rent growth? In South Florida specifically:
Limited supply of vacant land
High construction costs
An expensive residential housing market
Significant population growth
Moreover, nearly all the new multifamily construction is "Class A" with rental rates substantially above the "Class B and C" rents. These properties often feature amenities that would rival luxury condominiums, all to achieve top of the market rental rates, including:
State-of-the-art fitness centers
Chef-inspired kitchens
Elevated ceiling heights
Resort-style swimming pools
Rideshare lounges
Pet parks
Many of these new communities were built on sites that were previously Class B or C properties that were demolished, which has created an even more limited supply of affordable rentals.
Our expectation is that multifamily rental rates and occupancy levels will remain strong into the foreseeable future, as will investor demand for those assets – especially given the scarcity and irreplaceability of Class B and C properties. While it is certainly possible that rising interest rates or insurance costs could present some challenges with respect to financing and investors hitting their targeted yields, continued rental growth could offset those factors to a certain degree.

The Thomas-Duncan Team of Marcus & Millichap are leading brokers specializing in properties throughout South Florida and offer a wide range of advisory and consulting services. Follow their exclusive listings here: marcusmillichap.com/florida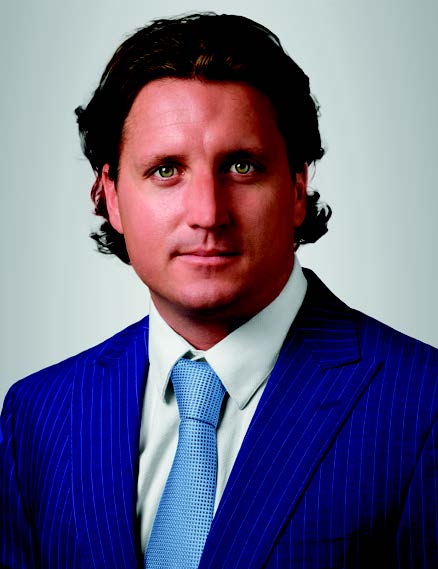 Joseph Thomas and Adam Duncan are leading brokers in Marcus & Millichap's Fort Lauderdale office specializing in the sale of non-institutional, privately owned assets in the South Florida market.