Investing in commercial real estate leased to cannabis dispensaries can be an exciting investment option that many real estate investors have been overlooking. Despite the pitfalls faced in the early years during the legalization of cannabis in Florida, the industry is flourishing. According to the Leafly Jobs 2021 report, Florida is the 3rd largest cannabis seller in the U.S., leading job creation with a total of more than 31,000, equating to $1.2 billion in sales. 
"It's a billion-dollar industry now," Barry Wolfe says (pictured), Senior Managing Director based in Marcus & Millichap's Fort Lauderdale office. "Medical marijuana dispensaries are professional, high-end establishments, with marketing tantamount to an Apple store. They are legit, publicly traded companies [mostly on the Canadian stock exchange], and it's a great market to be in right now." 
After having a successful practice as a commercial real estate attorney, Wolfe joined the Marcus & Millichap firm in 2001. In that time frame, he and Alan Lipsky, Senior Vice President Investments, have closed on the sale of over 665 individual properties across 41 states with a volume exceeding $1.95 billion.  
In the last 14 months, Wolfe and Lipsky have exclusively brought to market and closed deals on 14 cannabis dispensaries in four different states, including the major industry-leading companies Trulieve Cannabis Corp., Curaleaf, Sunnyside, and Surterra Wellness. They are also currently marketing multiple dispensaries with several others under contract and letter of intent. 
Now that a new study has found that compounds in cannabis can prevent the virus that causes Covid-19 from entering cells and causing infection, the interest has increased sales and further establishes medical dispensaries as essential industries. What are the significant differentiators and hurdles faced by investors in the market? 
If you are considering the move into cannabis commercial real estate, here are a few strategies to consider:  
Avoid financing challenges by favoring all-cash buyers 
Perhaps the most difficult part of closing a cannabis dispensary deal is banking challenges. Cannabis is not federally legal in the United States and generally requires all cash or low leverage buyers. The buyer pool is deep and is favorable to 1031 exchangers.  
Understand zoning types for properties coming to market 
Municipalities typically have strict zoning rules, and it is important to be aware of local land use and regulations, as cannabis dispensaries can only be permitted in certain locations.  
Identify location, quality areas, traffic count and strong tenants 
As with any real estate venture – tenant quality is always important. Accessibility, proximity to roadways, visibility, and future developments in the area are all critical factors as they are with most any retail real estate investment. 
Get the best deal by working with an expert 
The cannabis dispensary market is a unique and expanding subsector of real estate investing. For this reason, it is important to work with an expert who is well-versed in the market and can assist in evaluating the best strategy for you. If you are interested in learning more about investing in cannabis real estate, contact the market leaders—Barry Wolfe and Alan Lipsky.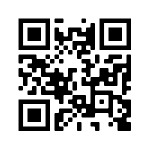 Check out the Wolfe-Lipsky Group's Current Exclusive Inventory.