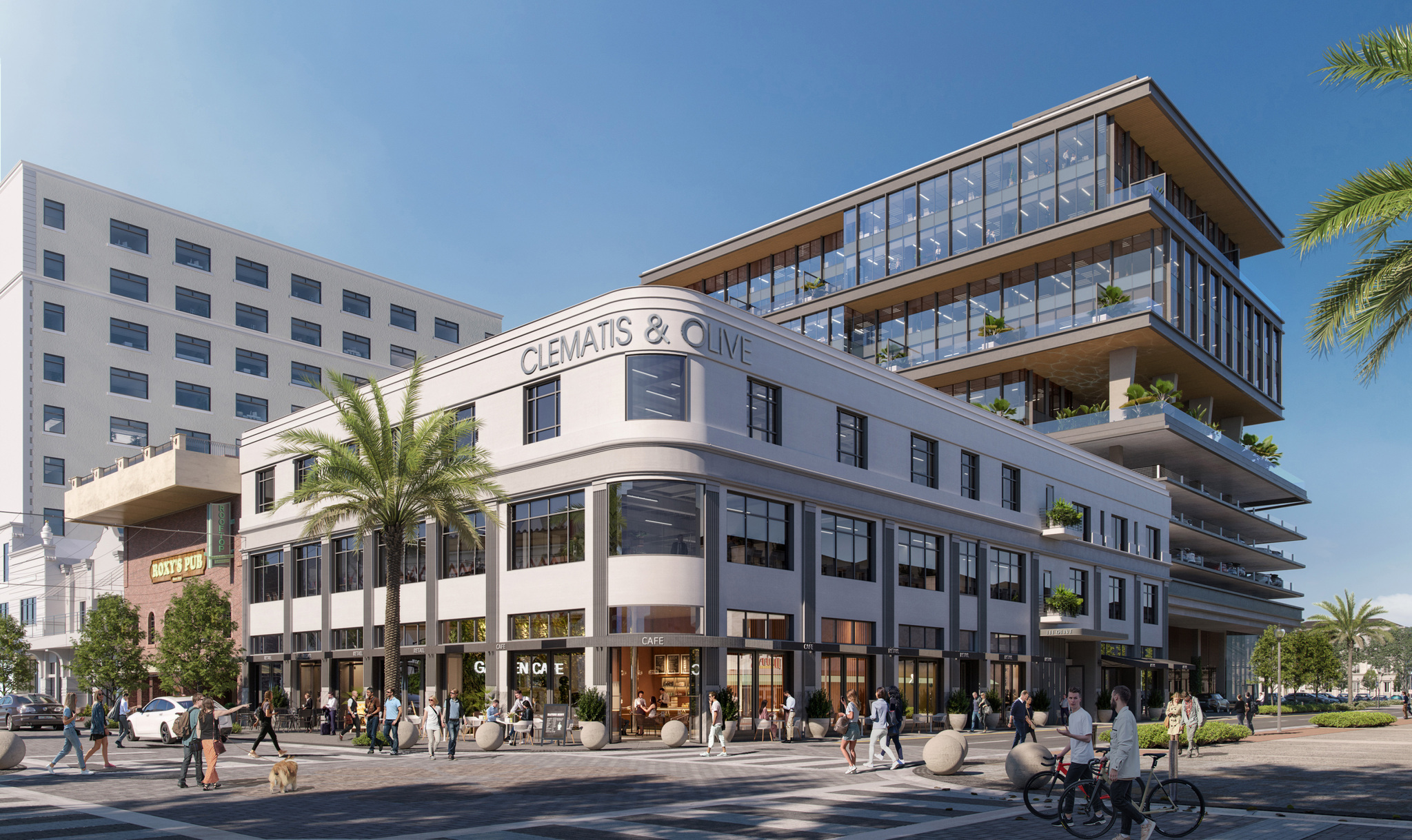 300 Banyan Office Tower Set to Break Ground in West Palm Beach
Plans include 100,000 square feet of Class A office, 15,000 square feet of private outdoor terrace space and a 300-space parking garage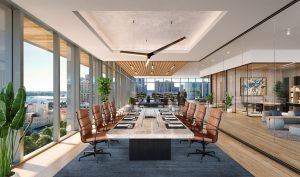 Construction has officially commenced for 300 Banyan, a boutique Class-A office development located in the Clematis Waterfront District in West Palm Beach. Brand Atlantic Real Estate Partners and Wheelock Street Capital partnered on the development.
"We are thrilled to break ground on 300 Banyan, it is a project that embodies our company's vision for the future of office," Andrew Dance says, Managing Partner at Brand Atlantic. "It will check a lot of boxes for tenants looking to attract and retain the best talent: a beautiful building, water views, incredible amenities, and a 'Main & Main' location in the Clematis Waterfront with all the great restaurants and shops."
300 Banyan is the second phase of Brand Atlantic's two-phase, mixed-use commercial development, with 111 Olive already under construction and set for opening at the end of 2022. Delivery and occupancy of 300 Banyan are scheduled for early 2024, with pre-leasing efforts for the office space to commence in Q3 of 2022.
"As the City of West Palm Beach continues to grow and attract great companies, talented developers are stepping up to thoughtfully meet that growing demand," West Palm Beach Mayor Keith A. James says. "The groundbreaking of the 300 Banyan development is another big step forward for our downtown."
The twelve-story tower will include a signature 7th-floor loggia that features a 2,500-square-foot indoor/outdoor fitness center outfitted with expert-grade equipment and programming. The property will also feature a 1,500-square-foot open-air lounge framed by reflecting pools and greenery, an expansive terrace boasting water views, a bar, seating groups and lush landscaping. Office floors will feature floor-to-ceiling glass, water views, wide column-free spans and over 15,000 square feet of shaded private terraces. The building's outdoor plaza and office lobby will feature public art installations. At street level, the facility includes a chef-driven restaurant and bar with a 4,200-square-foot outdoor dining terrace and lounge, as well as a sidewalk café directly accessible from the office lobby.
"We are happy to welcome Brand Atlantic's developments to our city," Kelly Smallridge says, president and CEO of the Business Development Board of Palm Beach County. "The continued expansion of top-tier office space to Downtown West Palm Beach offers immense economic heightening and opportunity."