Alice Land has been appointed Executive Director of Sales and Marketing for JW Marriott Miami Turnberry Resort & Spa, a luxurious destination in Aventura known for its accessible luxury and enriching experiences. Land will oversee all sales, marketing, and public relations efforts for the resort's 685 rooms in her new role. With more than 20 years of experience working with independent, resort, and branded hotel properties, including 15 years with Marriott hotels, Land is expected to bring a wealth of knowledge to the position.
Before joining JW Marriott Miami Turnberry Resort & Spa, Land was the Director of Group Sales at the Marriott Harbor Beach Resort in Fort Lauderdale Beach, a four-diamond, 650-room hotel, since 2019. Prior, she worked as the Area Sales Leader for Marriott International's Modern Select, Core, Luxury, and Resort Portfolio hotels, where she collaborated with stakeholders to achieve hotel goals for all segments, including business/leisure transient, wholesale, contract, and groups.
After graduating from the University of Southern Alabama in Mobile with a Bachelor of Science in Hospitality and Tourism Administration, Land started her career at Marriott's Grand Hotel, Resort, Golf Club & Spa in Clear Point, Alabama. She worked there as a front desk associate and later as a Sales Manager. Her love for travel led her to pursue a career in the hospitality industry. Land enjoys the Florida lifestyle and indulges in activities such as visiting parks and beaches, biking, paddleboarding, and yoga. She is also passionate about animal rescue organizations and enjoys spending time with her cocker spaniel-labrador mix, Isabel.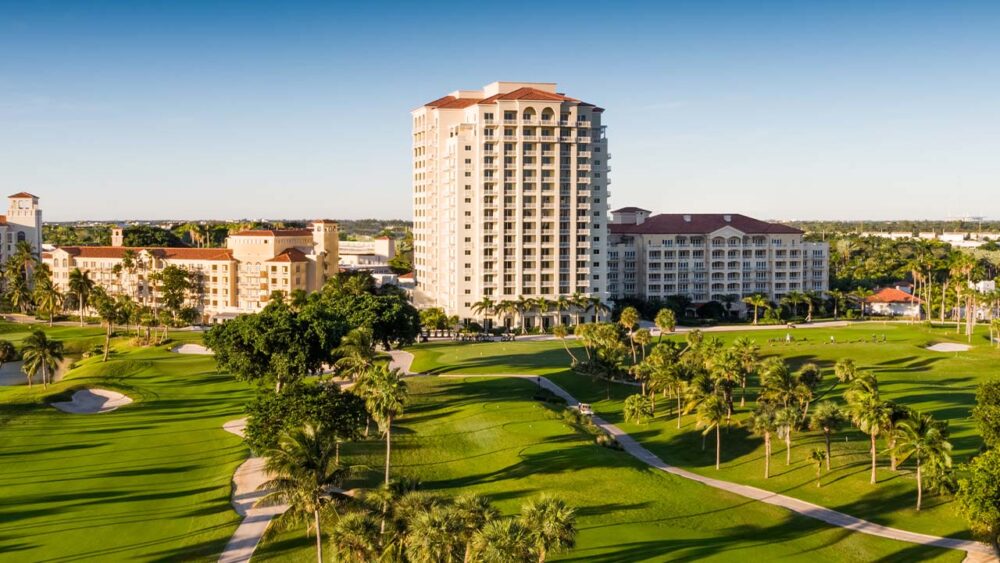 Photo credit: JW Marriott Miami Turnberry Resort & Spa