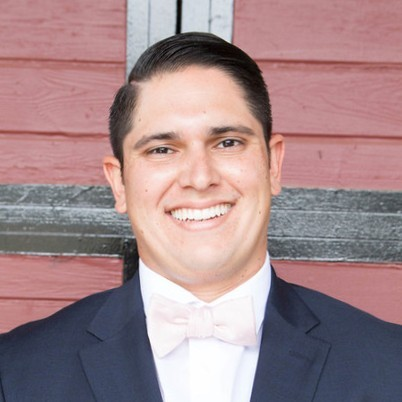 ClubCorp Names Marc Giarratano New GM of Tower Club Fort Lauderdale
The venue has become one of the area's most famous private social clubs
ClubCorp appointed Marc Giarratano to serve as the new general manager of Tower Club Fort Lauderdale. Giarratano will use his experience as a mentor and innovative leader will help his team at Tower Club Fort Lauderdale generate a new era of success.
"A hub for thoughtful conversation and interaction, Tower Club Fort Lauderdale has played a huge role in connecting our community for almost 50 years," Giarratano says. "In my short time as general manager, we've welcomed some of Broward County's most dynamic thinkers, leaders and changemakers, who expect the best in Member experiences, culinary offerings and networking opportunities. With the guidance of our esteemed Board of Governors and Club Councils, my team and I are prepared to deliver!"
Giarratano's work in the hospitality industry has included managing the renowned restaurant Luna Grill in California and overseeing the opening of several brick-and-mortar restaurants for Halal Guys in Orange County. He relocated to Florida to further his management career with Hillstone Restaurant Group before managing the Grill at Bal Harbour and Houston's Boca Raton. At ClubCorp, Giarratano will focus on using his passion for hospitality, team-driven leadership and service excellence to enhance its offerings.
ClubCorp is the world's largest owner and operator of private clubs, and its City Clubs offer a mixture of amenities, hospitality and services to its members. Typically located in prominent buildings in cities across North America, City Clubs provide a place for professionals to work, dine and socialize. A robust lineup of programming and events creates connections, shares ideas and pursues passions. Membership at one City Club affords the same benefits and privileges at others across the country.
Since its founding in 1957, Dallas-based ClubCorp has operated with the central purpose of "Building Relationships and Enriching Lives." The leading owner-operator of private golf and country clubs, city and stadium clubs in North America, ClubCorp is relentless in its pursuit of providing extraordinary experiences, meaningful connections, shared passions and memorable moments for its more than 400,000 members.
ClubCorp features approximately 17,000 peak-season employees and a portfolio of over 200 owned or operated golf and country clubs, city clubs, sports clubs, and stadium clubs in 27 states, the District of Columbia and two foreign countries. The company strives to create communities and a lifestyle through championship golf courses, workspaces, handcrafted cuisine, resort-style pools, tennis facilities, golf lounges, fitness centers and robust programming. Other ClubCorp properties include Firestone Country Club (Akron, Ohio); Mission Hills Country Club (Rancho Mirage, California); The Woodlands Country Club (The Woodlands, Texas); and The Metropolitan.