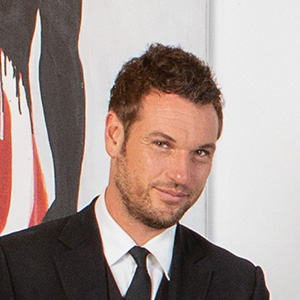 Cozza Investment Group Expands to South Florida Market
The company is also introducing a concierge luxury real estate division
Cozza Realty Group Inc., managed by Cozza Investment Group, launched into the South Florida market with various projects to expand its presence along both of Florida's coasts. The Fort Myers-based company features 20 bilingual and diverse agents who specialize in luxury homes throughout the Miami metro area including downtown, Brickell, Wynwood, Coral Gables and Coconut Grove. It also plans to expand to Palm Beach soon.
"As one of the fastest growing markets in Florida, and highly sought after internationally, Miami
is a region we have been targeting as a key component of our expansion strategy," Brad Cozza says, owner of Cozza Investment Group. "CIG brings an incredibly talented group of agents to grow with us as the leading luxury brokerage along both coasts of Florida. Backed by our industry-leading resources, I am confident they will continue to outperform in the Florida market."
Since Cozza established CIG in 2004, the company has generated $10 billion in sales. CIG also partners with general contractors and interior designers and offers clients a price point strategic home renovation service designed to maximize the sale price of their home.
"We sold between 3,000 and 4,000 single-family homes and pre-construction, over a few-year period. Our firm was ranked No. 10 in the nation by the Wall Street Journal for volume produced nationwide," he says.
During the mortgage crisis around 2007, Southwest Florida became the No. 1 foreclosure market in the country. Cozza says he was fortunate to quickly adapt and reorganize his business model to take advantage of foreclosure deals. During that period, he acquired and sold more than 4,000 properties across the state. With the use of this bulk acquisition model, Cozza amassed a vast network of investors, which helped him gain a reputation to approach developers and sell the first 20 units of new residential projects. Cozza's aims to provide his clients with a "Ritz-Carlton" style service featuring a warm and sincere greeting of the client's name with champagne, caviar and local shellfish bites.
"Brad and his team at The Cozza Investment Group have been wonderful to work with," Alicia E. Cervera says, Principal of Cervera Real Estate. The volume of clientele he has brought into our pre-construction projects has been amazing,"
Cozza also offers education and mentoring to his agents who are vetted and trained to learn specific vocabulary and how to talk on the phone. All the agents will be trained based on Cozza's experience managing the ebbs and flow of the real estate market.