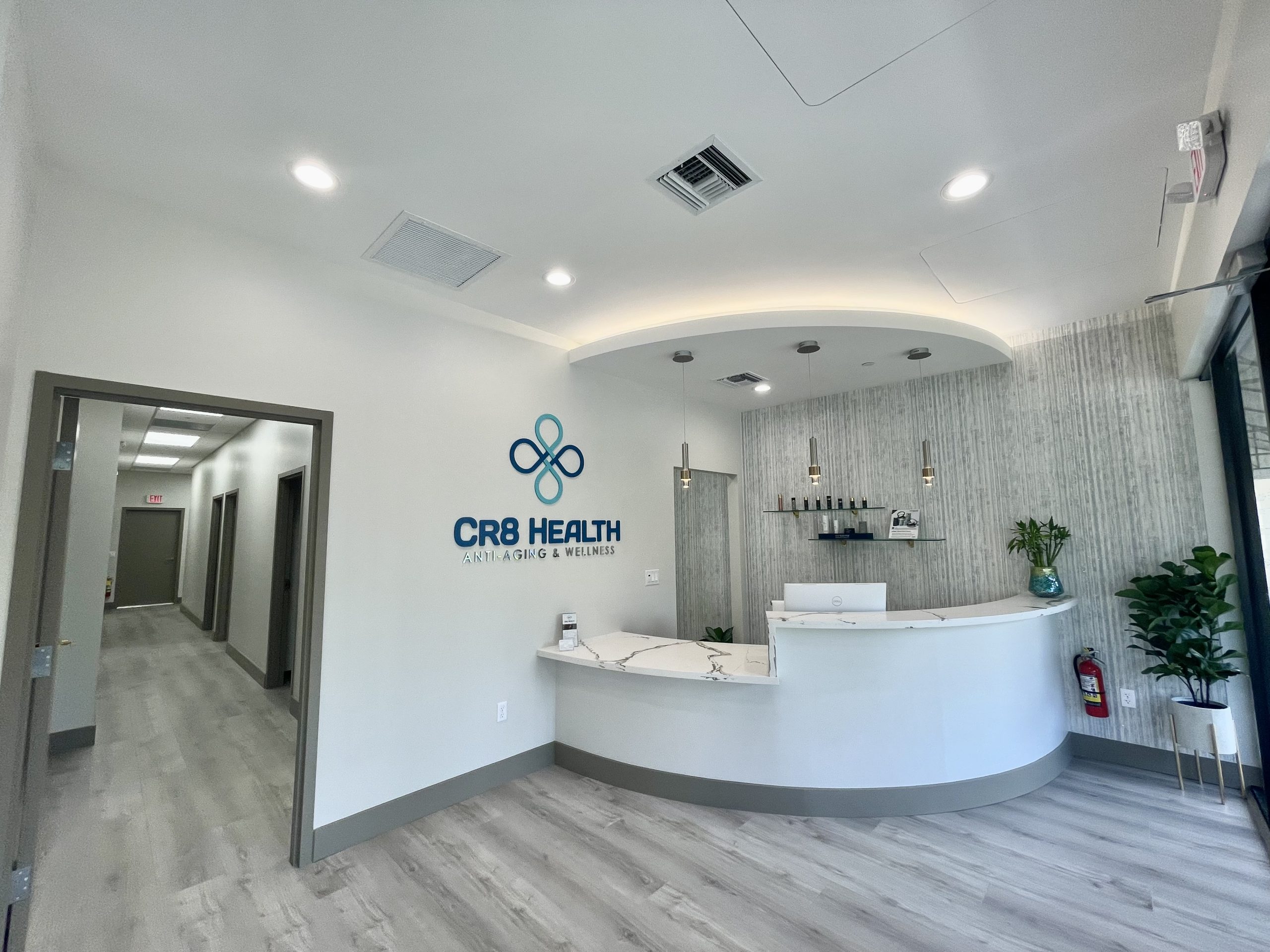 CR8 Health Wellness & Aesthetic Clinic to Open in Boca Raton
The opening will feature special offers and promotions throughout July
CR8 Health, an anti-aging and wellness clinic, will open its new wellness center at 8234 Glades Road in Boca Raton on July 20. CR8 Health was founded by Dr. Nadav D. Fields and focuses on age management, aesthetic enhancement and health maximization. It crafts customized anti-aging, wellness and aesthetic plans that empower its clients and helps them in reclaiming their vitality, beauty and physical performance.
CR8 Health believes in providing exceptional medical and aesthetic care. With over 30 years of combined experience, its medical and aesthetic team creates customized treatment programs for all patients. CR8 Health provides dozens of treatment services in a family-like atmosphere, including hormone optimization, functional medicine practices, non-invasive skin tightening and rejuvenation solutions
"We're pleased to open our new state-of-the-art wellness center in Boca Raton," Dr. Fields says, Founder and Medical Director. "We take a personalized approach to the science of wellness and beauty and strive to provide an increasingly improved patient experience. CR8 Health brings comprehensive medical services, aesthetic treatments and weight management programs to Boca Raton, empowering our clients to look and feel better with age."
Dr. Fields received his bachelor's degree from the University of Florida and attended medical school in New York City. He completed his residency training in Internal Medicine at the University of Arizona and is double board certified by the American Board of Internal Medicine and the American Board of Obesity Medicine. Dr. Fields is trained in Bioidentical Hormone Replacement Therapy and Peptide Therapy.
Dr. Fields has worked in the emergency department, general medical ward and intensive care unit settings throughout his career. He witnessed the sequelae of poor nutrition and lifestyle choices, which resulted in accelerated aging, obesity, heart disease, strokes and premature death.
With growing frustrations in the healthcare system focused on treating current disease states and alleviating symptoms, Dr. Fields became increasingly interested in Preventative Health, focusing on proactive, not reactive, medicine. This path eventually led him to open CR8 Health, where he can now engage, educate and empower his patients to reach their health destiny.
Throughout July, CR8 Health will offer customers promotions to celebrate its opening. Specialty pricing includes $100 savings on testosterone replacement, Botox/Xeomin, and syringes of dermal fillers (Radiesse, Belotero, Versa Lips, and Juvederm). Additional discounts include $200 off the first month of weight loss services, 50% off acupuncture, 25% off laser services and all skincare products, and buy two, get one free SkinPen® micro-needling services.
For more information, please visit cr8health.com or call 561.922.8418 to book a free consultation.