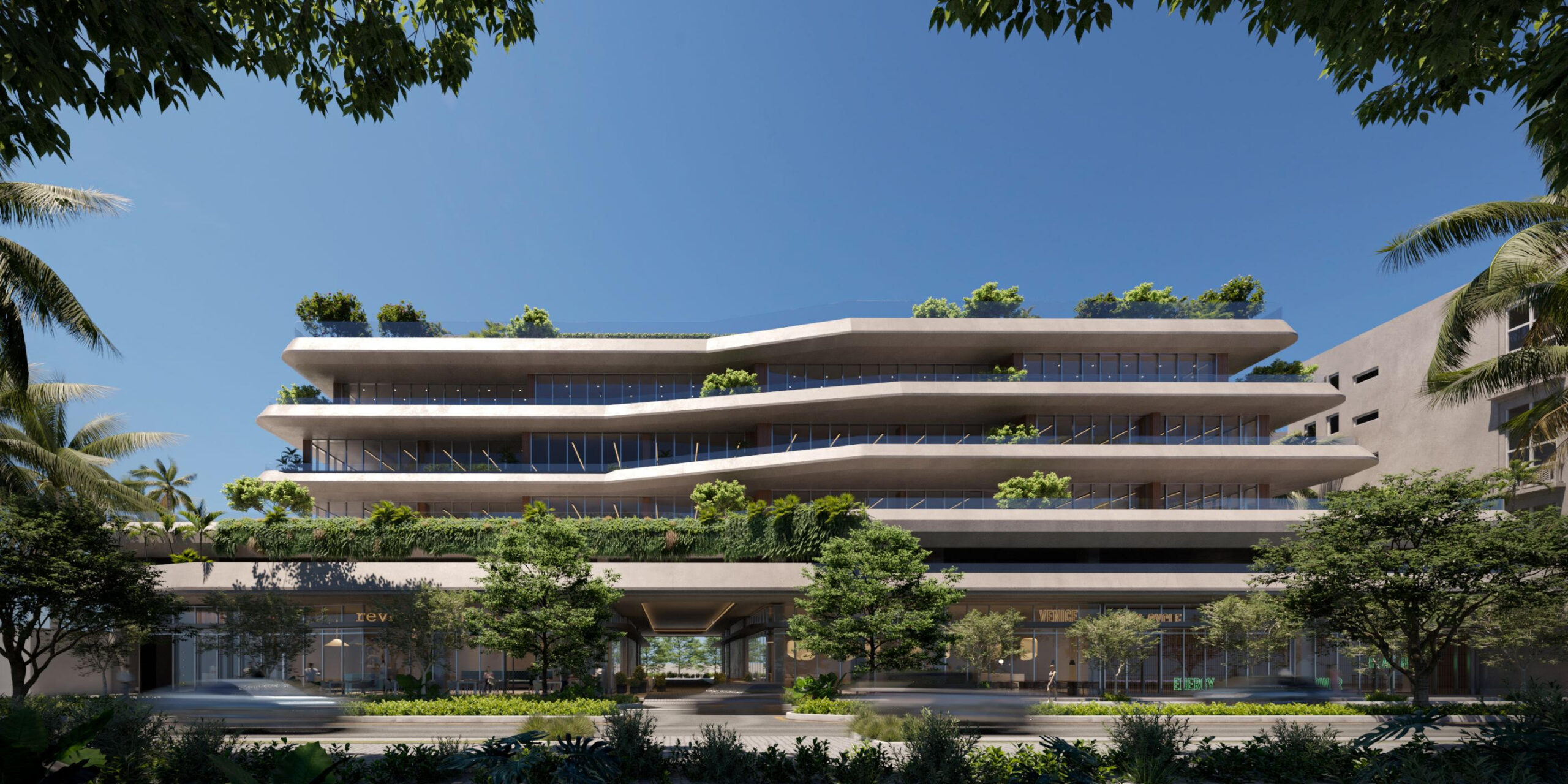 Global Investment Firm to Agrees to Lease Space at Eighteen Sunset Building in Miami Beach
Pretium has over $50 billion in assets under management across the U.S.
Pretium, a specialized investment management firm, recently unveiled plans to open an office at Deco Capital Group's Eighteen Sunset, a Class A office building being constructed at 1769 Purdy Ave. in Miami Beach. Pretium has leased 11,591 square feet on the fourth floor of the project, which, together with other completed leases, represents approximately 80% of all available office space at Eighteen Sunset. About 9,500 square feet of space in the building is still available.
"Miami Beach is excited to welcome Pretium to our community where our business assistance programs and incentives ease the ability of doing business, and our culture and lifestyle benefit business leaders, create jobs, and attract and retain talent," Miami Beach Mayor Dan Gelber says.
With over 4,500 employees, Pretium has over $50 billion in assets under management across U.S. residential real estate, residential credit and corporate credit. Pretium's Miami Beach office will span more than half of the fourth floor in the five-story building. The company will join a multibillion-dollar, publicly traded Toronto firm that signed a 20,000-square-foot lease earlier in 2022. Uchiko, a restaurant concept by the award-winning Hai Hospitality group, will occupy approximately 6,000 square feet of space on the ground floor.
Stephen Rutchik, executive managing director of Colliers International Florida, and Neil King, vice chairman of CBRE New York, represented Deco Capital Group in the transaction, and Daniel Posy, executive managing director of JLL New York, represented Pretium.
"Pretium is excited to be expanding its office presence to Miami, a region with a growing financial services community," Laura Cappiello says, Pretium's Chief Human Resources Officer. "Having an office in Miami will enable Pretium to attract and retain premium talent and broaden the pool of diverse candidates we seek to recruit."
The City of Miami Beach has assisted many technology and financial services companies in expanding or relocating their operations after launching meaningful business incentive programs and concierge services in 2021. Pretium participated in the city's Expedited Plan Review and Permitting Program, which offers an accelerated permitting review process of 10 business days. The city's Job Creation Incentive Program provides an incentive of up to $60,000 per year for up to four years for businesses in targeted industries that create or relocate a minimum of 10 new, full-time jobs with average annual wages that meet or exceed 125% of Miami-Dade County or Florida average wages.
"Miami Beach has seen a significant increase in inbound investment, and the most fundamental change to the city's economy has been the drive to develop Class A, best-in-class office space capable of accommodating the needs of preeminent global companies," Bradley Colmer says, founder of Deco Capital Group. "Pretium operates from exemplary offices in international financial hubs and is proud to be one of the trailblazing companies relocating or expanding and establishing a more substantial presence in South Florida. Pretium is drawn to Eighteen Sunset for its quality design, prime waterfront location in the Sunset Harbour neighborhood and market-leading amenities and views."