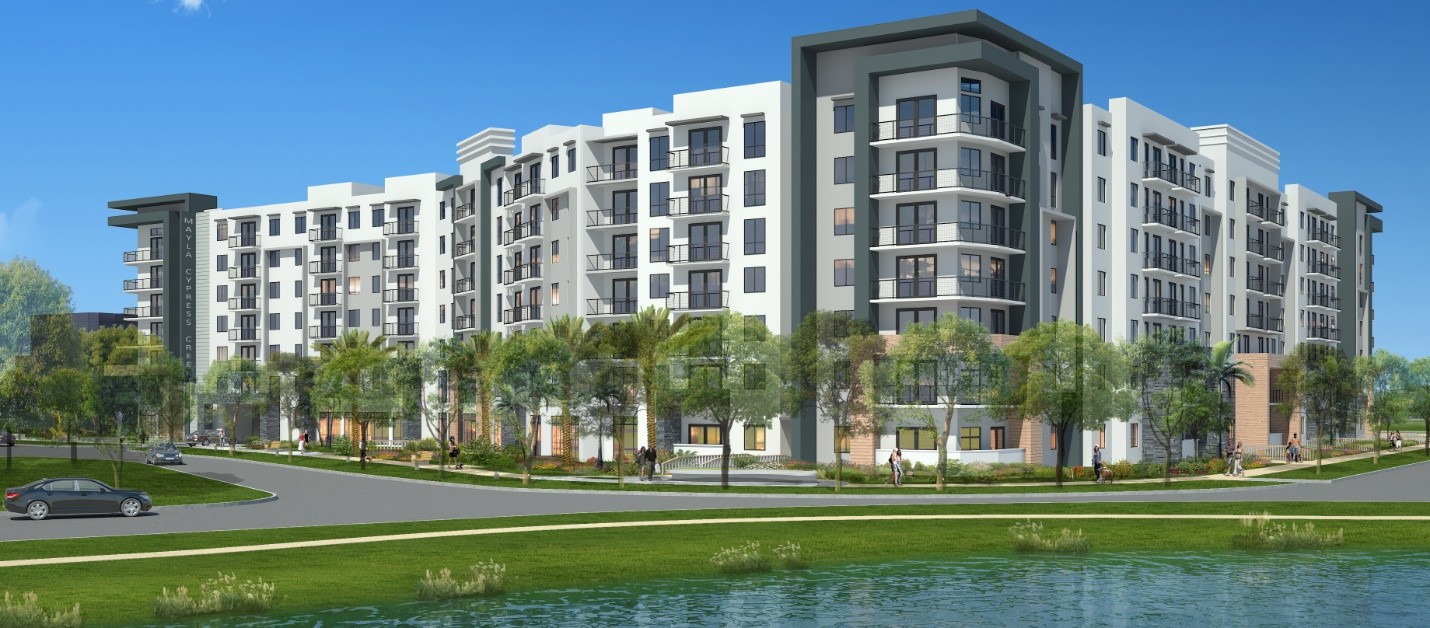 Grover Corlew Acquires Fort Lauderdale Site to Build Mayla Cypress Creek
It is the real estate investment management group's second upscale multifamily community under the Mayla Residences brand
Grover Corlew recently acquired a 3.71-acre site to construct Mayla Cypress Creek, a seven-story luxury residential building. The location includes nearly an acre of land on the Citrix campus and an office building at 6261 NW Sixth Way in Fort Lauderdale's Urban Uptown Village.
Grover Corlew focuses on acquiring, transforming, and managing office, multifamily and retail properties across the southeastern U.S. It plans to level the 36,282-square-foot office complex to develop Mayla Cypress Creek.
"We're thrilled that the city has approved mixed-use zoning that will bring Mayla Cypress Creek to what is becoming a lifestyle-workstyle area of Fort Lauderdale," Anuj Grover says, a partner at Grover Corlew. "Mayla Cypress Creek will enable those who work in nearby office buildings to live close by in an upscale setting. Along with new multifamily residences, the mixed-use zone will also encourage restaurants, retailers and entertainment venues to move into the district. Similar to Flagler Village, this region has great potential to emerge as Fort Lauderdale's next on-trend neighborhood."
Mayla Cypress Creek will feature 312 upscale residences with high-end lifestyle amenities. Like Mayla Pompano, which is currently under construction along the east Atlantic Boulevard corridor and set for completion in 2023, Mayla Cypress Creek will include a courtyard with a pool, a fitness center, coworking space, a yoga area, a clubroom and a dog spa. Residents will have access to 586 indoor and outdoor parking spaces shared with the neighboring Citrix office building. The contemporary residences are designed to maximize beauty and function with generous interior features and are being developed to mirror each local community's personality and promote walkability.
"We are strategically focused on building upmarket Mayla Residences across South Florida, and we've identified rising areas that are ideally located near major roadways, Tri-rail and Brightline for our new residential complexes," Mark Corlew says, a partner at Grover Corlew. "Many communities are dealing with a shortage of housing, so we are thrilled to be introducing our upscale multifamily model to help alleviate these issues and create more connected and vibrant local communities."