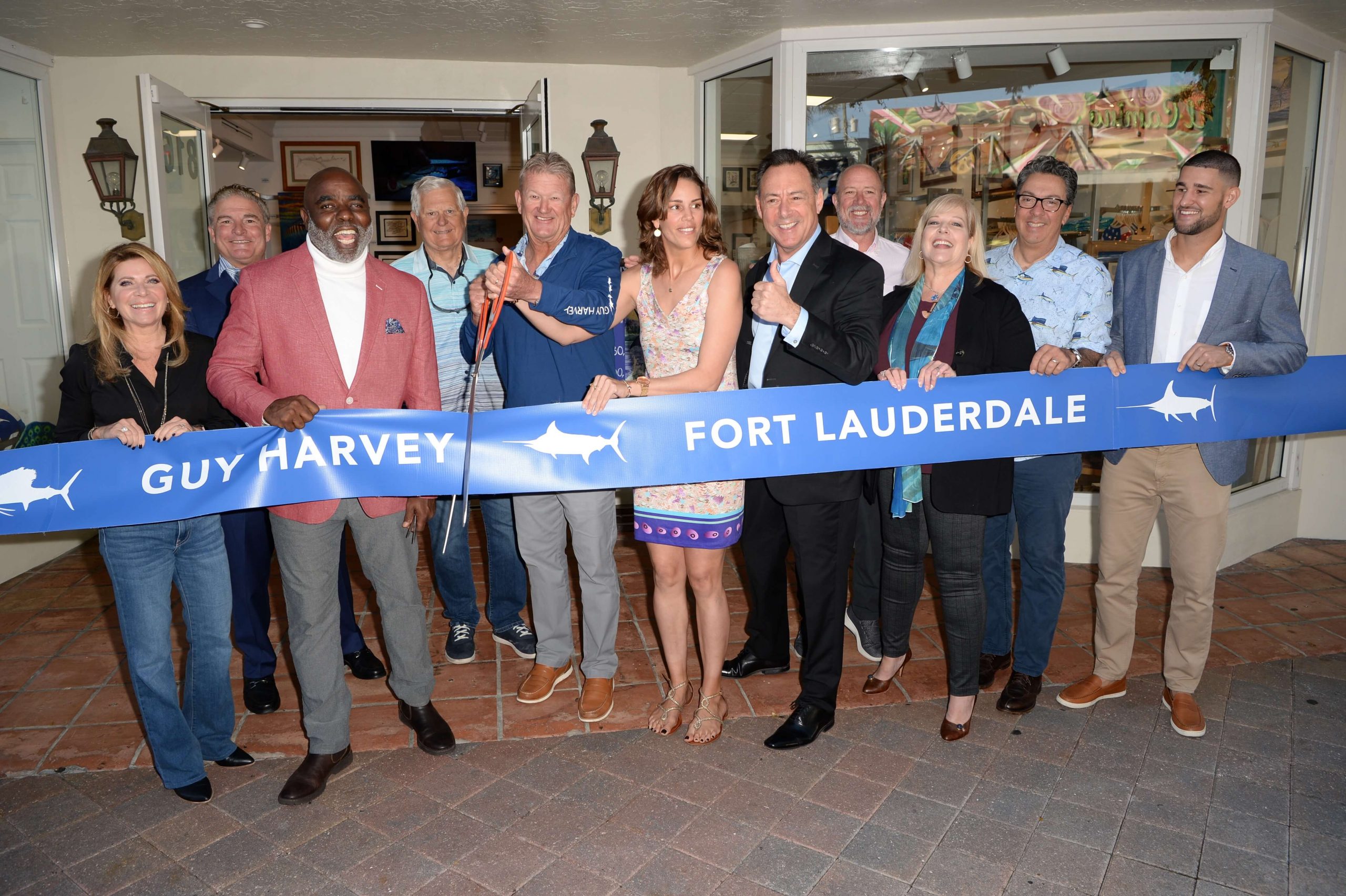 Guy Harvey Opens New Gallery and Retail Shop in Fort Lauderdale
Dr. Harvey gave up his career as a marine biologist to become a highly acclaimed artist
The Guy Harvey brand featuring the world-renowned artist's marine-centric art recently opened a new art gallery and retail shop on Las Olas Boulevard in Fort Lauderdale. The 2,600 square-foot shop at 816 Las Olas Blvd. will offer Dr. Harvey's iconic art, apparel, books and ocean-inspired accessories and gifts.
"Our new location reflects a familiar marine-inspired Guy Harvey shopping experience," Dr. Harvey says, a world-renowned artist, conservationist, scientist and entrepreneur. "We are thrilled to move to a location with such high visibility in downtown Fort Lauderdale on one of South Florida's most desirable streets. Las Olas Boulevard is popular not only with tourists, but with the surrounding residential and business community as well."
A portion of proceeds from sales of all Guy Harvey apparel and merchandise at the shop and online benefit ocean research, education and conservation initiatives through the Guy Harvey Ocean Foundation (GHOF). The nonprofit organization is dedicated to saving the seas, supporting groundbreaking research and helping foster the next generation of ocean conservationists. The GHOF recently launched a new K-12 marine science educational curriculum for Florida students, which is also being expanded nationally and internationally.
The retail shop is open from 11 a.m. to 7 p.m. Monday through Saturday and from 11 a.m. to 6 p.m on Sundays. For more information, call the shop at (954)-769-1996 or visit Guyharvey.com/pages/las-olas-store.