Billy's Stone Crab
Address: 400 N. Ocean Drive, Hollywood
The Buzz: October is the month to visit the Hollywood staple that's been serving stone crabs and other seafood for decades. Why October? That's when Florida stone crab season gets crackin'. Another draw: the restaurant's all-you-can-eat special at market price. Another homegrown seafood specialty is the broiled Florida lobster tail. The decades-old debate as to which is better lives on. Is it the Northern lobster tails from colder waters or the Florida spiny lobster from warmer waters? Let's just say it's a matter of taste. Northern lobster has a sweeter flavor and is more tender; the spiny lobster is firmer and while sweet, is not as succulent. If you've never tried a Florida spiny lobster, this is the place to check out the home state's tail.
Contact: 954.388.9198; crabs.com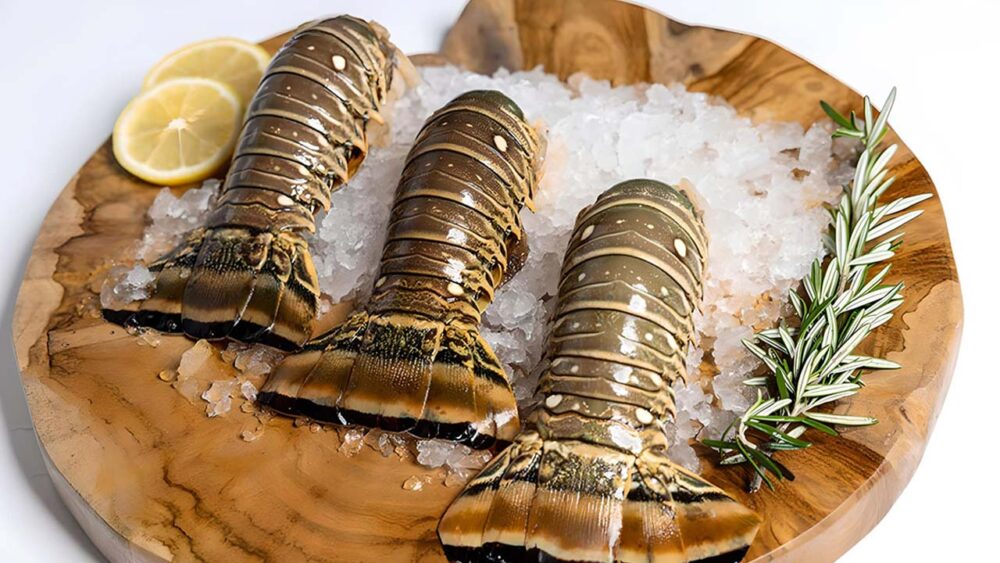 City Oyster & Sushi Bar
Address: 213 E. Atlantic Ave., Delray Beach
The Buzz: What's in a name? In this case, expect at least a half dozen rotating oyster varieties from the waters off New York's Long Island, Maine and New Hampshire, and even Canada. Each has a distinct flavor. Black Magic, a chef's favorite, are dark, brown-shelled beauties from Prince Edward Island with plump meat and a salt content that isn't overpowering. The famous Long Island Blue Point, a City Oyster mainstay, is a dependable oyster with a consistently fresh and firm texture with a sweet aftertaste. The Maine Moondancer is sweet and briny, and Fat Dog from Great Bay, New Hampshire is silky sweet with grassy tones. Best advice from an oyster lover: Order a half dozen of all varieties first, decide the ones you like, then order the next half dozen dominated by the favorites.
Contact: 561.272.0220; cityoysterdelray.com
Dune by Laurent Tourondel
Address: 2200 N. Ocean Blvd., Fort Lauderdale
The Buzz: Any South Florida seafood restaurant worth its salt offers a ceviche dish on its menu. When Laurent Tourondel put his stamp on Dune in 2021, it included cuisine influences from South America and the Caribbean. To that end, the signature seafood ceviche is distinguished by an exquisite combination of fresh fish and seafood (yellowtail snapper, octopus, and shrimp) marinated in a made-from-scratch zesty leche de tigre, a citrus-based marinade used in Peruvian cuisine for curing seafood. Enjoying the burst of seafood flavor amid Dune's divine oceanfront setting is a delectable match.
Contact: 754.900.4059; dunebylt.com
Chops Lobster Bar
Address: 101 Plaza Real South, Boca Raton
The Buzz: At this ultra-fine restaurant, where the lobster bisque is created au cognac, serving a lobster tail flash fried seems borderline boorish. But there's a history to this luscious creation. Chef Pano Karatassos, who along with partner Paul Albrecht owned Atlanta's infamous Pano's & Paul's ( the precursor to Chops Lobster Bar, which is now part of Karatassos' Buckhead Restaurant Group), began serving his flash-fried South African lobster tail in 1979. The fresh tail covered in a proprietary batter was an immediate hit, and it's been on every menu since. If you'd rather just nibble to save room for a larger lobster (Chops bills their whole lobsters as the Rolls Royce of crustaceans fresh from the deep icy waters of Nova Scotia), order the Morsels appetizer, which arrives as four battered lobster bites and is served with a thyme-infused honey mustard sauce.
Contact: 561.395.2675; chopslobsterbar.com
Dragonfly Izakaya & Fish Market
Address: 5241 NW 87th Ave., Doral
The Buzz: University of Florida grads Song Kim and Hirofumi Leung started their first Dragonfly in Gainesville, then opened the second in Orlando. In 2016, Doral became the trifecta. Dragonfly's signature Scallop Shooters are for the adventurous eater; they're also sure to be the talk of the table because of the unusual presentation. Half of a lemon is hollowed out and filled with fresh, raw scallops, the yolk of a quail egg, shiso (a Japanese mint herb), wasabi aioli and salmon roe. The method of eating the shooters is part of the experience. Pick up the filled-to-the-brim lemon, give it a bit of a squeeze to extract some of the lemon juice and then … bottoms up. The delicacies are meant to be savored in the mouth before everything goes down the hatch.
Contact: 305.222.7447; dragonflyrestaurants.com/doral-florida/