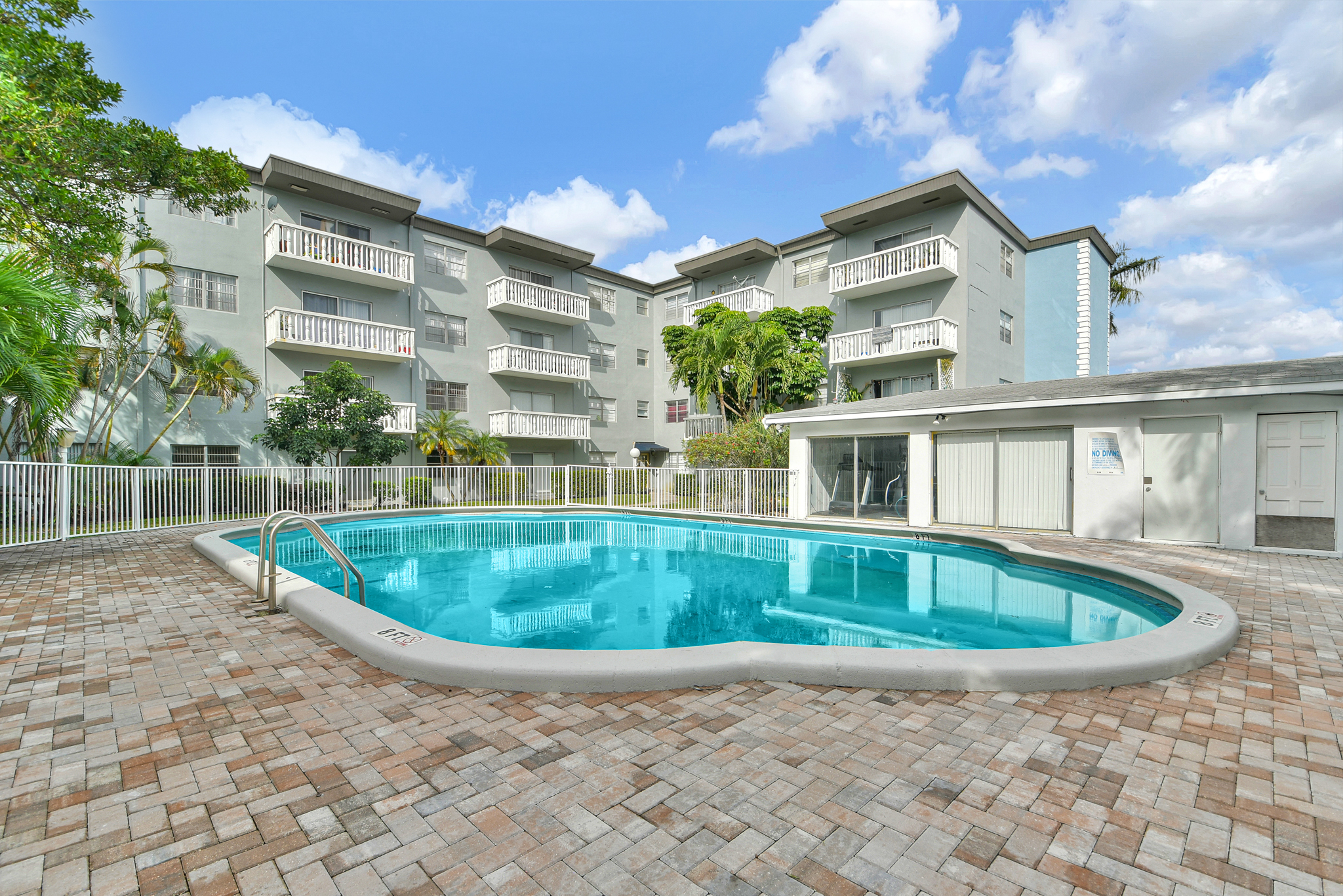 Infinity Luna LLC Acquires Majority of Units at Hollywood Condo
Berkadia arranged the sale of the four-story condominium property
Infinity Luna LLC has complete control of the homeowners' association after purchasing 160 out of 192 condominium units at Luna at Hollywood. Berkadia helped arrange the acquisition. Director Yoav Yuhjtman, Senior Managing Directors Roberto Pesant and Jaret Turkell, Associate Director Omar Morales and Senior Analyst Jose Mota of Berkadia Miami marketed the property on behalf of the seller Prashkovsky Investments USA LLC.
"Besides its central location, Luna at Hollywood benefits from the city's extensive investment in improving the surrounding area, including public services, parks and streetscaping, combined with the strong demand for housing in Broward County in general," Yuhjtman says. "The previous owner had already renovated about half of the units, so the new owner has an opportunity to finish the capital improvement plan and capitalize on strong rent growth trends."
The condo was built in 1968 and is located at 3600 Van Buren Street. It offers one and two-bedroom units averaging 1,055 square feet. Individual units feature fully equipped kitchens with upgraded cabinets and newly installed stainless steel appliances, central air conditioning, new hard surface flooring, linen and walk-in closets, private balconies and patios and on-site maintenance. Community amenities include two resurfaced swimming pools, a fitness center, clubhouse, storage units and on-site parking and laundry facilities.
"Looking at the current market conditions and given our shift in focus towards development and newer construction acquisitions, we decided it was the right time to sell Luna at Hollywood and move on to our next project," Adi Karadi says, CEO of Prashkovsky Investments USA LLC.