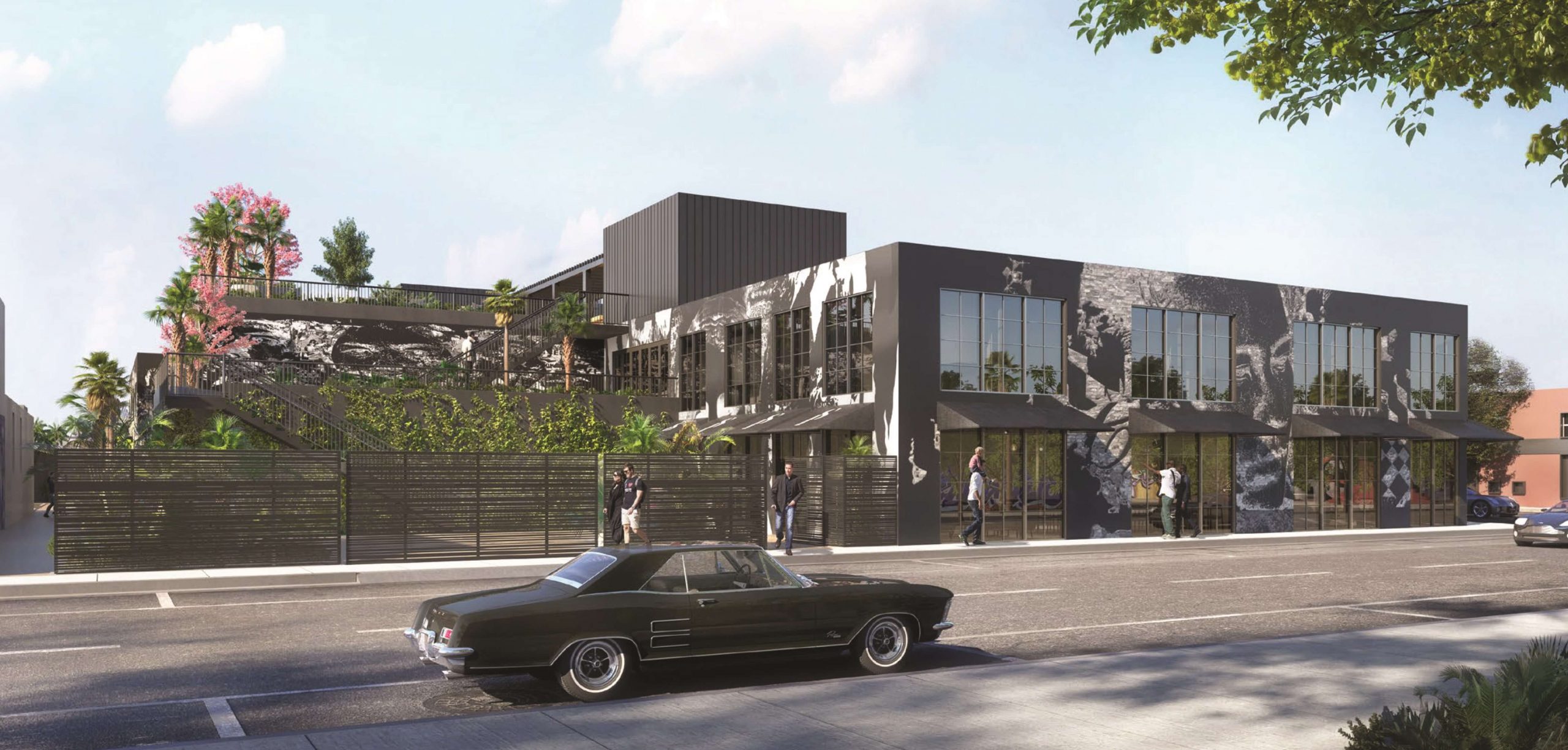 JLL Signs Office Space Lease in Miami's Wynwood Neighborhood
The company will occupy a former industrial building converted for office and restaurant use
JLL, a professional services firm specializing in real estate and investment management, recently signed a lease to occupy Wyncatcher, a boutique mixed-use property comprised of two stories and 47,852 square feet. The stand-alone property at 2413 NW 1st Ave has been fully converted by its ownership, Morabito Properties, for office and restaurant use and features a rooftop terrace offering views of the Wynwood area.
"Wynwood, one of the country's foremost communities for the arts and creative businesses, is the perfect setting for Morabito's latest property given its dedication to elegant design and the highest level of craftsmanship," Cameron Tallon says, Managing Director of JLL. "The commercial complex offers unusual branding potential and a unique office space for new-to-market and locally established firms seeking office space in a vibrant community like Wynwood. We are delighted to join Metro1 in curating the tenant mix at Wyncatcher that will further elevate Wynwood as one of Miami's hottest office markets today."
Wyncatcher is the developer's first mixed-use development in the Wynwood neighborhood. The building provides space configurations for office tenants, ranging from 3,976 square feet to 37,427 square feet. The restaurant space features 6,861 square feet of outdoor space and 6,051 square feet of interior space.
"Wynwood is one of the most unique and eclectic neighborhoods in America," Valerio Morabito says, CEO of Morabito Properties. "We are happy to be part of an exciting and young community where people and businesses thrive and commit to preserve its artistic, industrial and creative spirit through this building."