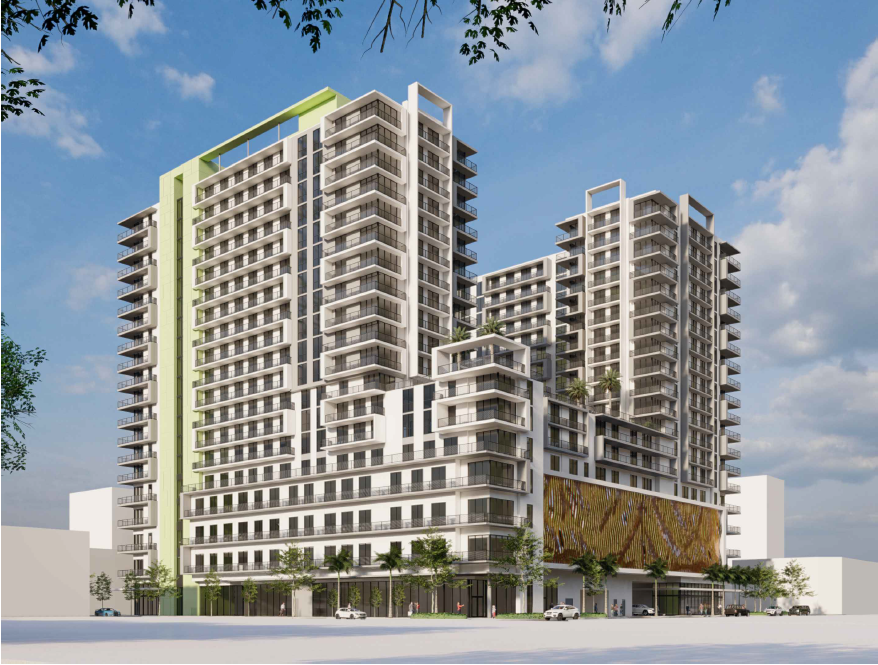 New $204 Million, 450-Unit Luxury Mixed-Use Multifamily Development Coming to Miami
The architectural team overseeing the design is Behar & Font
MG Developer plans to build luxurious residential townhomes in Coral Gables. The two-tower high-rise named Merrick Parc is a multi-million multifamily development encompassing a 43,785 square foot site close to The Shops at Merrick Park and the University of Miami. The mixed-use project will consist of 450-luxury rental units, including studios, one- and two-bedroom apartments with parking and retail space for shops and dining venues.
"We are seeing a critical demand for luxury rental units in Miami and we want to ensure we fulfill that need while growing our real estate portfolio, particularly our rental division," Alirio Torrealba says, CEO and Founder of MG Developer. "We've been 'Building Beautiful' in Coral Gables, where we have a tremendous amount of experience working in the neighboring area, so we felt it was a natural next step in our evolution. We are also very excited to be announcing our second multifamily rental project in Miami."
MG Developer partnered with The Baron Property Group to develop Merrick Parc and Colliers International to finance the initial $24 million, with $13 million in equity financing.
"MG Developer has established a reputation as creative and savvy acquirers of prime development sites throughout the greater Miami area," Jeffrey Donnelly says, Colliers' Executive Director. "Merrick Parc is a repeat of what we have seen from them in the past."
Last fall, MG Developer launched its first multifamily project in Hialeah, Metro Parc, a 10-story apartment building with 560 units. MG Developer is also planning a 48-residence community in Coral Gables, west of LeJeune Road and north of University Drive, called Gables Village.
"MG is perhaps the most well-known and highly regarded condo and townhome developer in Coral Gables," Dmitry Levkov says, Colliers' Executive Director.