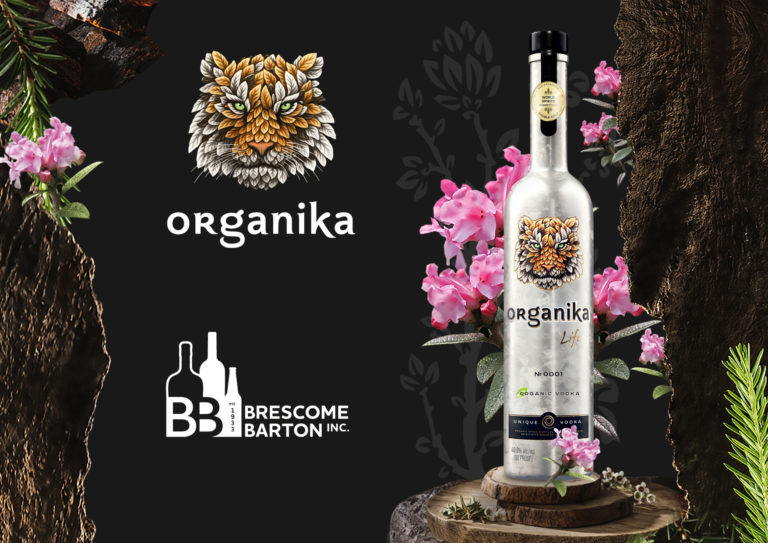 Organika Vodka Partners With Brescome Barton
The liquor brand recently signed a three-year partnership with the Miami Dolphins and HardRock Stadium
Organika Vodka recently formed a partnership with Brescome Barton, Inc., a leading North American spirit, wine and beer distributor with over 70 years of business operations in Connecticut. By extending its sales and distribution throughout Connecticut, Organika Vodka, an authentic Polish vodka distributed in 19 countries worldwide, aims to secure a leading position as the ultra-premium vodka in the United States.
The spirits market is predicted to grow 6% in 2022 and the new partnership intends to capitalize on the trend of consumers wanting more premiumization and nontraditional and niche luxury flavors. Organika produces quality spirits distilled from 100% organic wheat grain, infused with larch herb extract, sagan-daila and white truffle essence.
"As we continue to focus on sales and distribution growth, we stay innovative by implementing a consumer-oriented marketing strategy," Mike Seidov says, U.S. Managing Partner at Organika Vodka. "We value this partnership with Brescome Barton, not only as a substantial opportunity to grow our brand in the state of Connecticut but for our shared mission of corporate social responsibility."
Organika is also dedicated to wildlife conservation by supporting the World Wildlife Fund and contributing over 1% of annual proceeds to preserve rare endangered species. The company also supports sustainable practices, releasing its product in the first 100% recyclable carton bottle.
"Brescome Barton is excited to have the opportunity to add Organika Vodka to our portfolio of world-class brands," Gene Sepe says, president of Brescome Barton. "The Organika Vodka brand not only represents quality but fills a strategic position in our vodka portfolio. We are proud to partner with Mike Seidov and his team to represent Organika in the Connecticut market."