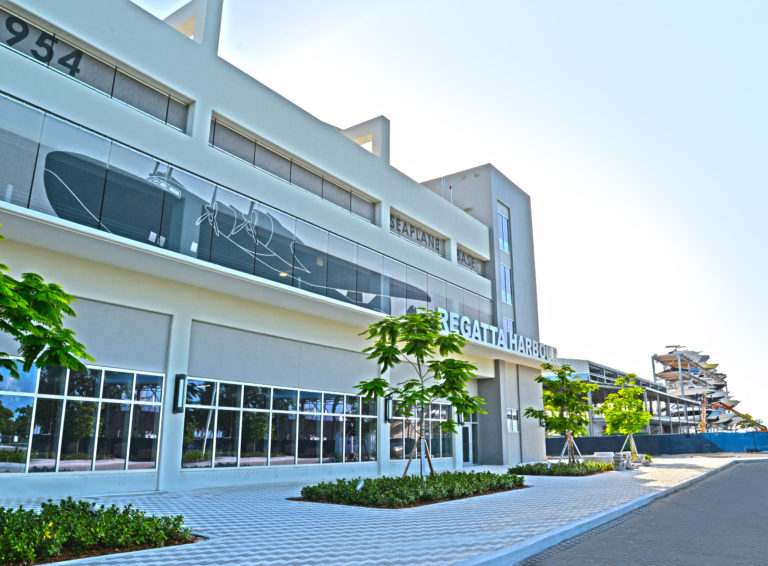 Regatta Harbour Opens First Retail Business
The mixed-use development center in Coconut Grove will feature a fitness center as the first business to welcome customers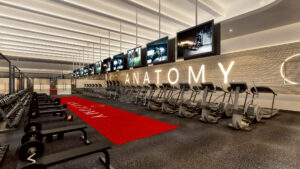 The development of Regatta Harbour as a luxury mixed-use center featuring businesses and lifestyle brands associated with the Coconut Grove area had its first tenant officially open its doors. Anatomy, a fitness and wellness studio, recently welcomed its first clients in a first for the redevelopment striving to be a "Play by the Bay" destination.
"The opening of our first tenant, Anatomy, signifies a major milestone for Regatta Harbour," says Eduardo Garcia, principal of The TREO Group, a real estate investment firm developing the project. "What was once a vision to activate the neighborhood's waterfront is now an experiential gathering place that can be enjoyed by all. Such a vital component to a lifestyle destination is the incorporation of health and wellness. I trust that Anatomy's strong following and the area's fitness-centric population will equally share in the excitement of this coveted Coconut Grove location."
Regatta Harbour, 3385 Pan American Drive, sits on 9.5 acres along Coconut Grove's historic Dinner Key. Anatomy will occupy 15,000 square feet in the southern region of the retail space on the ground floor of the project's modern parking garage.
"At Anatomy, we're all about elevating our member's experience and we couldn't be more excited to expand our offerings and bring what we consider to be the future of fitness to Regatta Harbour," says Marc Megna, Anatomy founder and co-owner. "We can't wait to welcome the Coconut Grove community into the Anatomy family, while simultaneously molding our personalized Anatomy fitness experience into the neighborhood."
Slated to finish in 2022, Regatta Harbour is being developed in multiple phases with a world-class marina being the first completed stage in 2019 after a $5.5 million renovation featuring 400 boat storage slips, three newly-built launch points and boat lifts. Located adjacent to Miami City Hall and close proximity from new luxury residential and commercial projects, developers hope to turn the development into a critical community hub for businesses and residents.
For more information, visit Regattaharbour.com.