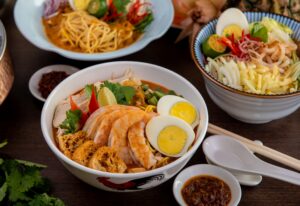 Seatrade Cruise will host a panel of cruise line leaders and executives from the food and beverage sector at its State of the Cruise F&B Industry Keynote event to kick off the inaugural edition of F&B@Sea. From 12:30 p.m. to 1:30 p.m. on Tuesday, March 28 at Port Everglades' Terminal 2 in Fort Lauderdale, the discussion will delve into labor, regulations and changes in the supply chain due to the current climate. Moderated by Deputy Editor of Food & Wine Melanie Hansche, the panel aims to provide insight on overcoming these challenges while striving towards more sustainable sourcing, operations and experience. Along with practical demos and interactive content by top chefs and mixologists, notable discussions will also focus on emerging beverage trends and the rise of chef-driven dining concepts at sea.  
Featured panelists include:
• Richard Morse, Senior Vice President, Food & Beverage, Carnival Cruise Line
• Cornelius Gallagher Jr., Vice President, Food & Beverage Operations, Celebrity Cruises 
• Wes Cort, Vice President, Food & Beverage Operations, Norwegian Cruise Line
• Jacques Van Staden, Senior Vice President, Food & Beverage, MSC Cruises
"It's an exciting honor to bring forth our first-ever State of the Cruise F&B Industry Keynote to our cruise community and our many shipboard and shoreside partners in the food and beverage space," Chiara Giorgi says, Global Brand and Event Director for Seatrade Cruise, an industry-leading platform for collaborating, innovating and connecting. "We're proud to welcome an incredible lineup of renowned experts to the Seatrade stage to shine a spotlight on this multibillion-dollar sector which is an essential pillar of the cruise experience."
The two-day experience will occur on March 28 and 29 in tandem with Seatrade Cruise Global from March 27 to March 30. F&B@Sea was developed in close consultation with cruise lines, food and beverage stakeholders, and culinary leaders with support from Cruise Lines International Association (CLIA), Florida-Caribbean Cruise Association (FCCA) and industry consulting leader MarkeTeam.
For more information on F&B@Sea or to register, visit seatradecruisefnb.com.
Photo credit: Seatrade Cruise