For people who love the thrill of live theater and require a monthly dose of it like adrenaline, one of the spiritual casualties of the COVID-19 pandemic has been the disappearance of the performing arts.
"We know that the live entertainment industry was one of the first industries to close and will be one of the last ones to reenter the economy," says Kelley Shanley, who, for 12 years, has held the position of president and CEO of Broward Center for the Performing Arts. "It's been excruciating. It's been hard to try to keep our organization at some level of readiness and hold onto employees until we get back to normal again."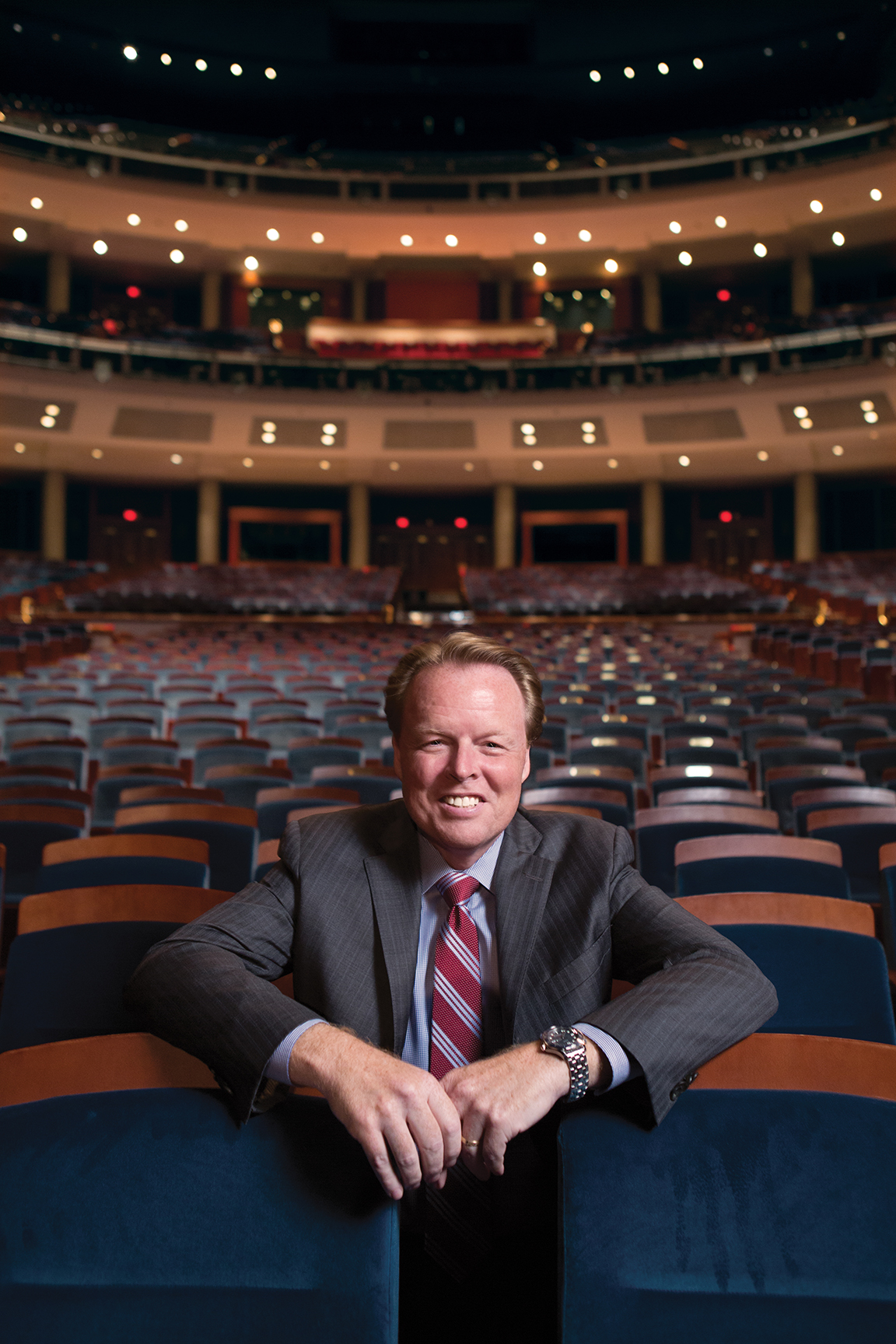 The multistage theater complex, which opened in 1991, temporarily shut its doors back in March, but it plans to reopen with Hamilton in the spring. "It's a play on words if I call it revolutionary, but it certainly is," Shanley says. "Hamilton has made older audiences more willing to engage with rap and hip-hop."
And the Broward Center hasn't stopped creating musical moments—it's just showcasing the talent digitally as part of its Road to Recovery program. In October, the Broward Performing Arts Foundation live-streamed a virtual Broadway concert, underwritten by Bank of America, that featured a roster pedigreed New York theater stars. "This isn't the first time that Bank of America stepped in to support us," Shanley says, "but this is probably the most important time." Other local donors have also opened their wallets.
As part of the online program, Amber Iman dazzled with the Hamilton (pictured above) showstopper, "Satisfied," the time-traveling "rewinding" rap aria that defines the popular character of Angelica Schuyler. And Adam Kantor, a key original cast member of the David Yazbek musical The Band's Visit, reprised "Answer Me," the yearning 11 o'clock number that the young actor turned into his signature on Broadway.
The intermission-less show, wry and plaintive, is based on the 2007 Israeli indie film of the same name; it swept the 2018 Tony awards and is scheduled to play the Broward Center in August. "If I had to summarize my experience of seeing it in New York," Shanley says, "it was captivating. There was so much subtlety and nuance that drew you in. It's such an incredible story, delivered so well, that we just had to add it to our season."
"Broadway talent is amazing," Shanley says. "I mean, the concentration of talented people up in New York always amazes me, and we ended up with a great cast." Also in October, he and his team signed up another heavy hitter: Two-time Tony winner Patti LuPone (Evita, Gypsy) took the mic for the Broward Center's livestream event, "Live from the West Side." Taking such measures is a labor of love for Shanley. "I'm so passionate about consuming art myself and being in the audience," he says, "and, in my role, I'm passionate about what the arts can do for a community, to drive economic activity and tourism, and to create programs based on art that help children learn. We've created the largest program of arts and education in the entire country in participation with Broward County's public schools."
So until the Broward Center reopens and can begin to ramp up its theatrical schedule and play its essential role in the community (on a normal year, the facility raises the curtain on 700 performances), look for more digital offerings to bridge the gap and fill your home with sublime sound.
Featured image by Joan Marcus