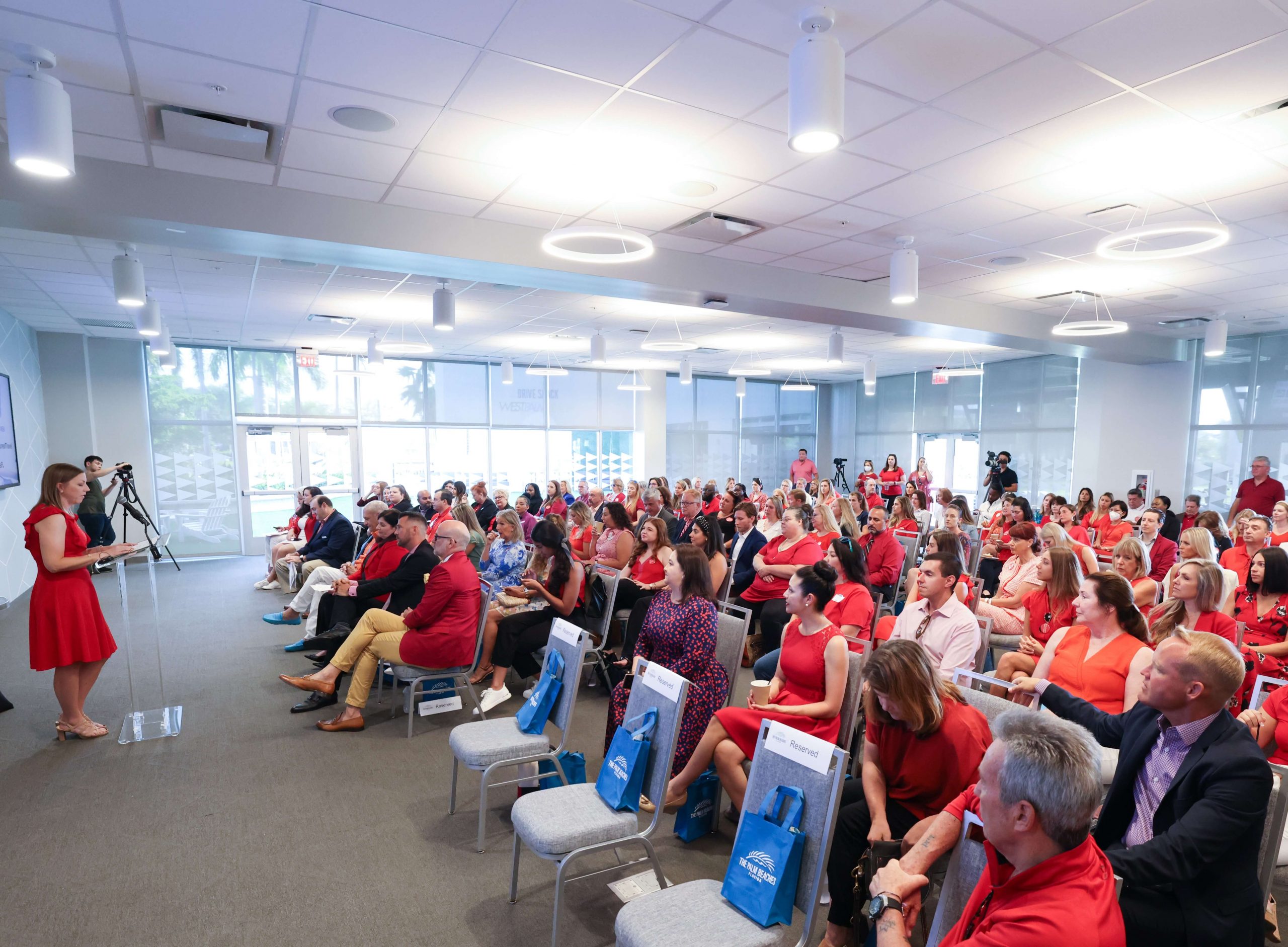 The Palm Beaches Held Travel Rally Day to Celebrate Tourism Industry
The organization's Providencia Award Winner and Partner of the Year Awards were also announced
Discover The Palm Beaches (DTPB), the official tourism marketing organization for Palm Beach County, hosted vital industry representatives from the travel and tourism community to celebrate Travel Rally Day at Drive Shack in West Palm Beach. During the event, Equestrian Sport Productions was awarded the 30th Providencia Award and the DTPB Partner of the Year Awards recognized The Boca Raton in the accommodations category and Pura Vida Divers in the non-accommodations category.
DTPB's Travel Rally Day was held during the 39th annual National Travel and Tourism Week (NTTW) to showcase the collective strength of the U.S. travel industry. This year's theme focused on how the travel industry can restore the workforce, help communities recover, foster sustainability, usher in innovations and reconnect travelers in the U.S. and around the world.
"National Travel and Tourism Week allows us to spotlight the value tourism holds for our local economy and highlight the attractions, hotels, and people who significantly contributed to visitation and great experiences in our county," Jorge Pesquera says, president and CEO of Discover The Palm Beaches. "Thanks in large part to our phenomenal partners, The Palm Beaches recovered in 2021 close to pre-pandemic levels with 7.9 million visitors and a record-breaking $5.5 billion in visitor spending. We are on track to break more records in 2022, continuing to rebuild tourism, The Palm Beaches' biggest economic driver and one that has become a shared community value for crafting and promoting our brand worldwide."
DTPB gives the Providencia Award to a local business, organization or individual who has demonstrated an extraordinary contribution to the vitality and prosperity of The Palm Beaches as a desirable tourist destination. The winners are chosen by popular vote from the public. Nominees this year included Boca Raton Museum of Art, Equestrian Sport Productions and Related Southeast.
"On behalf of our entire team at Equestrian Sport Productions, we are honored to be among the recipients of the Providencia Award," Michael Stone says, president of Equestrian Sport Productions. "The list of past winners is respected and distinguished, and we feel lucky to now name ourselves among them. Palm Beach County residents and visitors are vital to the success and growth of our venue, Wellington International, and we will strive to continue to provide meaningful experiences for them for years to come while also bringing attention to the amazing lifestyles and attractions that are available in The Palm Beaches."