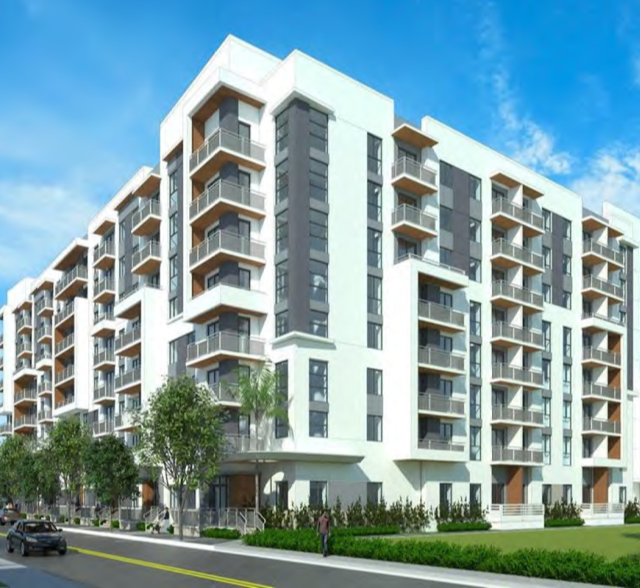 Trez Capital Funds Construction Loan for Miami Apartment Development
The funding will build an eight-story, 282 unit property
A private real estate lender, Trez Capital, funded a $60 million construction loan for an eight-story apartment development in the Village of El Portal, an emerging neighborhood in Miami, after the transaction closed on March 10.
The Kavista will feature 282 rental units on a two-acre site at 495 NE 83rd St. The project will offer a mix of one, two, and three-bedroom units, ground-floor workspaces and 351 parking spaces. Amenities will include a pool deck, fitness center, media room and barbecue area.
Trez Capital Managing Director, Ben Jacobson, originated the senior note on behalf of the borrower and developer, The Barrington Brothers, LLC. Jacobson is based in Trez Capital's Florida office led by Executive Managing Director, Eastern U.S. Brett Forman.
"This transaction is an opportunity to work with a development group that has an excellent reputation and track record [of] building quality projects in Miami," Jacobson says. "There is no doubt their newest project, The Kavista, will be a welcomed addition to the area and provide much-needed housing to accommodate an influx of new residents that are moving in every day."
Trez Capital provides short-term debt and equity financing, typically between six and 36 months in term, up to $100 million in loan value. In 2021, the company originated $3.9 billion in loan originations with $633 million sourced from the Eastern U.S. region, including offices in Palm Beach, Florida and Atlanta, Georgia.
"We always target opportunities in evolving secondary markets with significant potential," Forman says. "The incredible growth in South Florida's major cities is fueling demand for new housing in surrounding areas like El Portal."