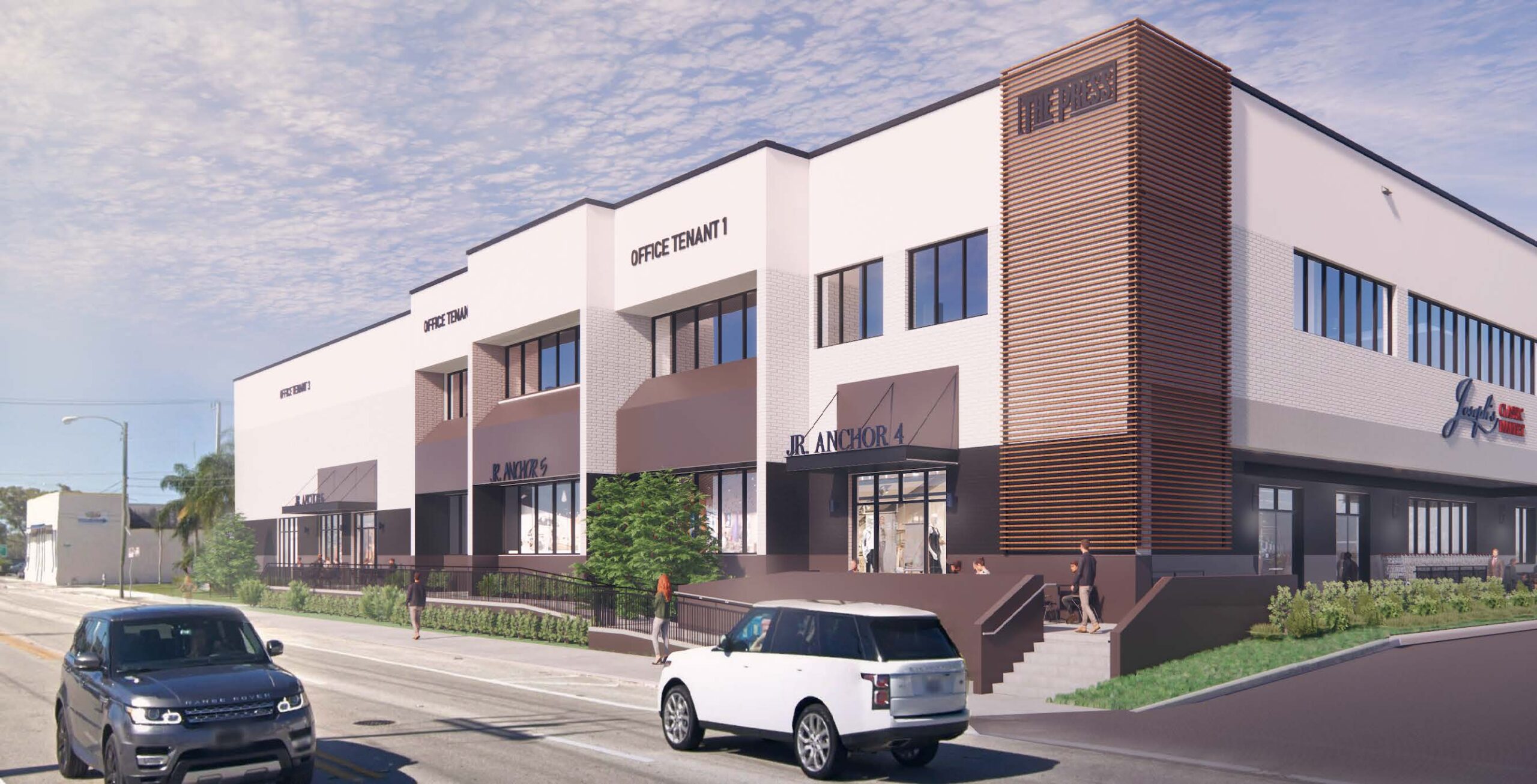 Tricera Capital Finalizes Lease With Amped Fitness at The Press in West Palm Beach
The fitness studio will occupy nearly 36,000 square feet at the mixed-use project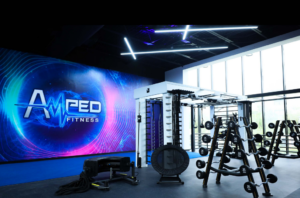 The Press, a mixed-use project in West Palm Beach, secured its anchor tenant for the retail component after Amped Fitness signed a lease to occupy 35,900 square feet at Shops at the Press. Amped Fitness, a fitness retailer providing high-intensity interval training (HIIT) and personal training, will serve as the western anchor at the 120,000-square-foot Shops at the Press, with Joseph's Classic Market anchoring the eastern portion, which is set to open this month.
Tricera Capital, the Miami-based commercial real estate firm, is redeveloping the former Palm Beach Post campus into a mixed-use project with 136,000-square-foot of workspaces.
"Amped Fitness is a great complement to the other health and wellness at the project and will strengthen the overall retail mix at Shops at the Press," Ben Mandell says, Tricera's Managing Partner and CEO. "Our team is strategically curating and building a tenant roster to serve as area amenities for the many residents, professionals, and visitors."
Other retail and office leases account for more than 68,000 rentable square feet combined, which include Salons by JC, Calico, Restore Hyper Wellness and Raw Jūce at Shops at the Press, and SROA Capital, and Knotel at Workspaces at the Press. Tricera is using a $19 million loan upsizing from Monroe Capital LLC of Chicago for tenant and site improvements and to continue the buildout of the individual retail and office spaces. Located on more than 11 acres along the South Dixie corridor, The Press also includes a Starbucks, which opened in June 2021.