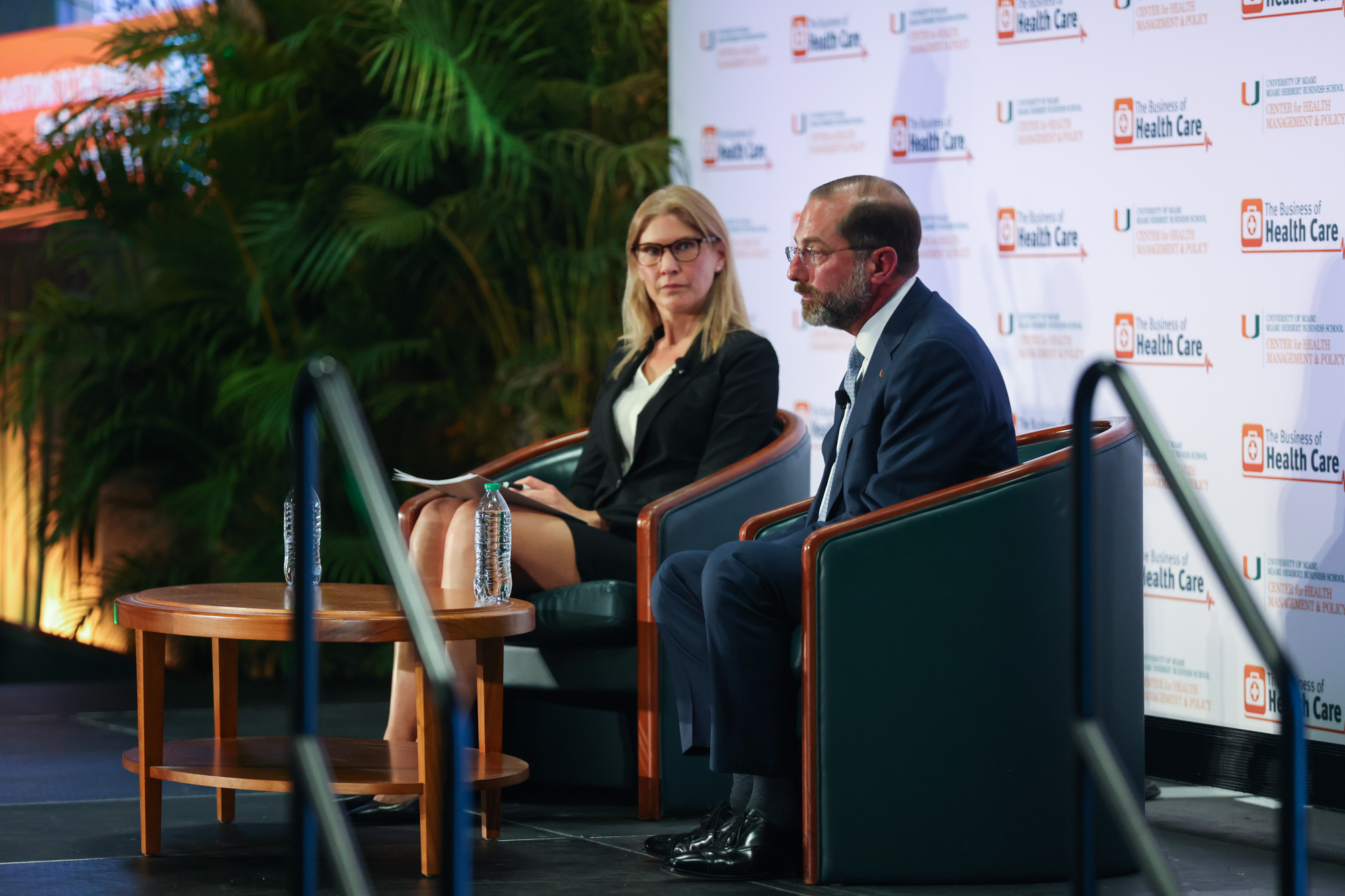 University of Miami to Host Business of Health Care Conference
Health sector leaders and three former federal secretaries of health headline the event
The "Business of Health Care Conference: Managing Through Uncertainty" will be held on Feb. 24 at the University of Miami Coral Gables Campus and aims to address critical challenges impacting U.S. and global healthcare organizations. Leaders representing every facet of the industry will convene for the 2023 conference featuring panel and networking sessions to address pivotal issues affecting the health sector.
"Uncertainty is ever present in the health care system—and the pandemic has certainly heightened that presence," Steven Ullmann says, professor and director of the Center for Health Management and Policy at the University of Miami Patti and Allan Herbert Business School. "By convening leaders and specialists across all the major industry sectors, we're able to focus a multidimensional lens on the pivotal uncertainties—policy questions, technology disruptions, staff shortages, pandemic management, among others—and that's critical to generating remedies."
The conference takes place from 8:30 a.m. to 3:30 p.m. in the Donna E. Shalala Student Center on the University's Coral Gables Campus. Five hundred in-person attendees are expected, with 200 slots reserved for students. Sessions will be live-streamed worldwide. Florida Blue is the presenting sponsor and major donor.
Alex Azar and Donna E. Shalala, both former U.S. Department of Health and Human Services secretaries and now both University business school faculty members, and Julio Frenk, president of the University of Miami and a former Mexican health minister, join a midday panel moderated by Karoline Mortensen, associate dean of business programs and professor of Health Management and Policy, that will seek to generate "A Potential Road Map" through the trail of uncertainties.
"With three former health secretaries, health care policy from a regional, national, and global perspective will definitely be part of a robust, enlightening conversation," Mortensen says.
For a complete and updated list of topics, panelists, and registration information, visit https://www.herbert.miami.edu/faculty-research/business-conferences/business-healthcare/index.html.