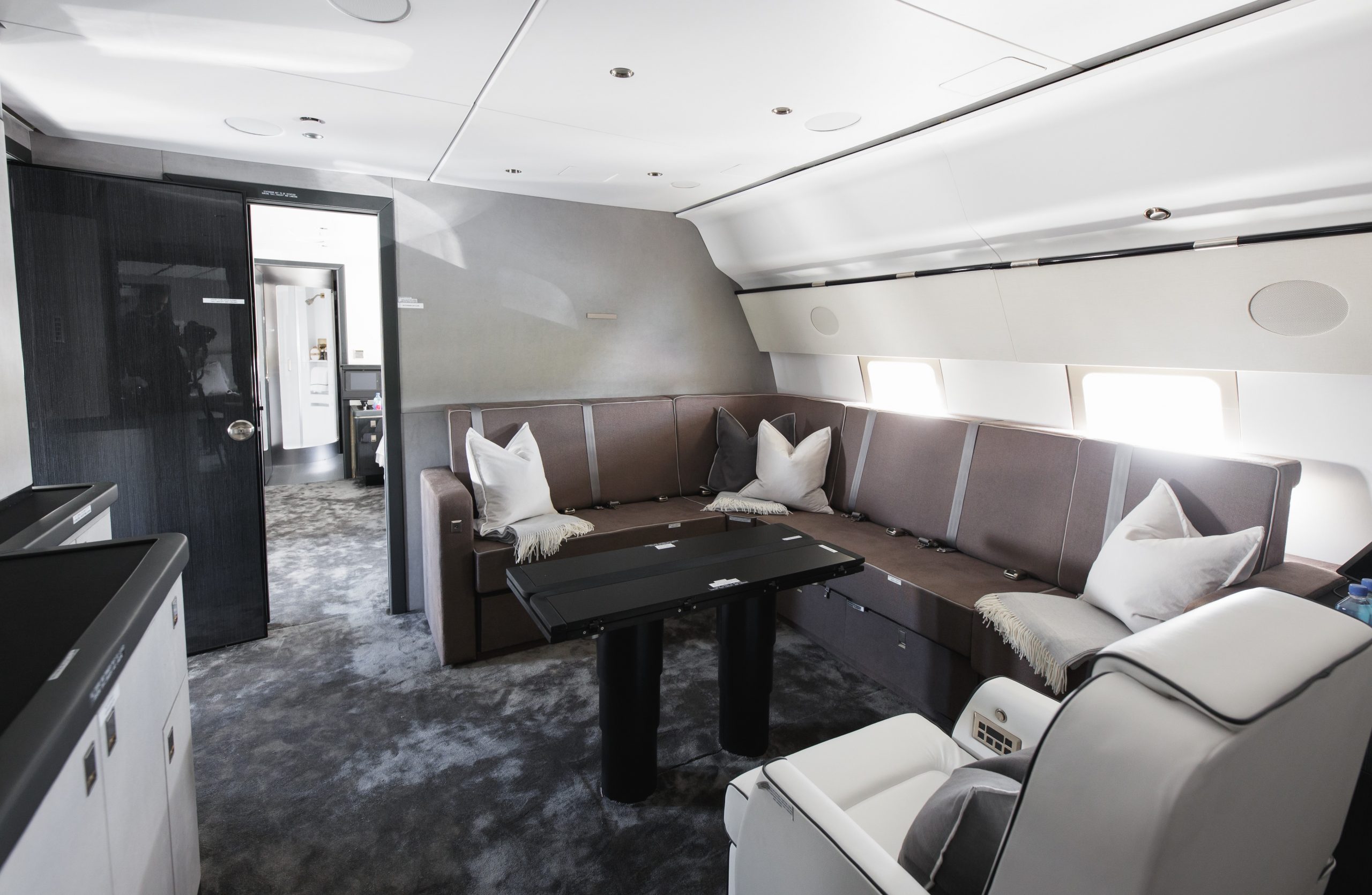 VIP Completions in Fort Lauderdale Unveils Unique Boeing 767 Project
The refurbished airplane features luxurious amenities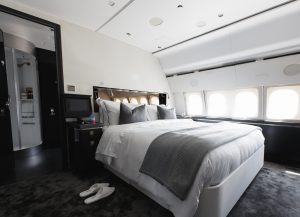 VIP Completions in Fort Lauderdale recently unveiled their latest project, an upgraded 767 Boeing aircraft featuring unparalleled luxury and highly-personalized décor with cutting-edge aircraft safety technology. The modern aircraft seats 33 and sleeps 17 and is owned by client John H. Ruiz, an entrepreneur, attorney and philanthropist.
When flying, the retrofitted 767 features an impressive range, altitude and speed capabilities, which can fly from Miami to London and well into Europe with almost 12 hours of flying time. The recent upgrades mean it will resemble a luxury home more closely than a business aircraft.
The enhancements are the fifth project that VIP Completions has undertaken for Ruiz. Previously, it refurbished a Citation X, a Gulfstream GIVSP and a Gulfstream G550, which Ruiz continues to own and operate. The fifth project, renovating a Sikorsky S-92A helicopter, is now underway.
The 767 project showcases an interior design vision and customization to reflect the client's character and passions. Colors include light grey, off-white, taupe and sable. The project employed 'hydro dipping,' an innovative process to paint/veneer woodwork and cabinetry. Cabin accessories and soft goods are sourced from premium luxury brands, including Loro Piana and Garret Leather. It also features high-speed internet, Alto Aviation premium HD audio system and full spectrum LED lighting with a state-of-the-art, controlled by an iPad-enabled custom cabin management system.
The aircraft's exterior features a bold modern color scheme – black, white and pearl with delicate accents, including a carbon fiber effect on the engine cowlings. The VIP Completions team also identified and upgraded systems to ensure the aircraft was ready for the ever-changing regulatory requirements. VIP handled every aspect of next-gen compliance for the plane. The spacious floorplan features six distinct living spaces plus four lavatories.
"This was the biggest project in our company's history," Ben Shirazi says, president of VIP Completions. "It involved hundreds of technical and aesthetic choices that came together to create something as unique as John's character and life story. This aircraft is at the pinnacle of private aviation customization and personalization. We thank John for his continued trust as we begin to work on a fourth project together. We are immensely proud of this work, which places us among a tiny group of aviation professionals worldwide able to deliver unique in-flight experiences and realize clients' dreams."
Photo Credits: VIP Completions