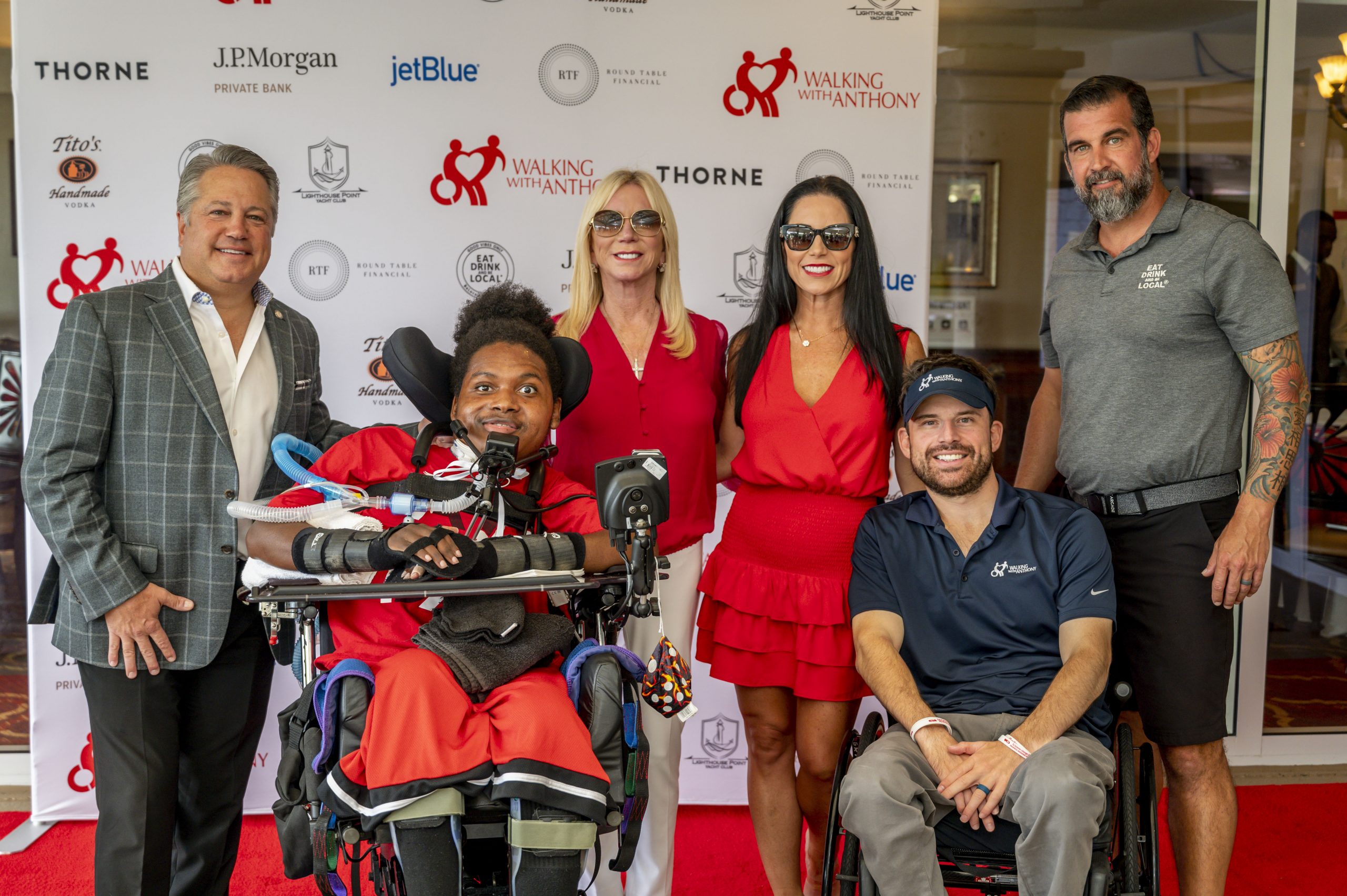 Walking With Anthony Charity Event Raises Over $450,000
A celebrity golf tournament and dinner were held in Fort Lauderdale to generate funds for the cause
Walking With Anthony (WWA) partnered with NFL alumni and legendary sports figures to host the 8th Annual Charity Celebrity Golf Tournament & Dinner last month at the Coral Ridge Country Club in Fort Lauderdale. The nonprofit organization raised more than $450,000 for spinal cord injury victims. Since its inception, WWA has raised over $4.4 million for beneficiaries by offering financial grants to people with spinal cord injuries.
The fundraiser also honored Florida State Representative Chip LaMarca for his support of the spinal cord injury community and his work with Broward Children's Center. A surprise donation was also made to Deontae Shuler, a 19-year-old high school senior who suffered a spinal cord injury at 9 years old.
"We created a movement to raise awareness of the impact of spinal cord injuries for families who suffer a tragic accident like we did and have little help in navigating how to overcome such a life-changing event," Micki Purcell says, Founder of Walking With Anthony.
More than 200 attendees enjoyed a round of golf with athletes and local celebrities, including Jamel Dean (Tampa Bay Buccaneers), WWE's Mojo Muhtadi, former NFL players Chris Spencer, Anthony Fasano, Danny Kanell and Mike Caussin.
Upon arrival, guests were treated to a gift suite with various items. All golfers participated in the Hole-in-One Competition, Longest Drive and Closest to the Pin. After golf, a cocktail reception and formal dinner program were held where several spinal cord injury victims shared their inspiring stories and how Walking With Anthony helped support them.
"We are so thankful for all the sponsors who came to support us at this event," Anthony Purcell says, Executive Director for Walking with Anthony, who became paralyzed during a tragic accident in 2010. "Without them, it wouldn't be possible to help so many and we look forward to hosting this event again next year. The funds we raise provide the critically needed financial assistance for victims of spinal cord injuries and goes towards physical therapy, medical equipment or any other financial assistance needed for rehabilitation."
After his accident in 2010 and many years of physical therapy, Anthony can now stand with the help of a walker, runs a successful business and drives a car. The Walking With Anthony organization is dedicated to raising awareness of the impact of spinal cord injuries, raising funds to provide financial assistance for victims, expanding rehabilitation centers, and supporting research relating to spinal cord injury rehabilitation. The Walking with Anthony mission is to forever change the recovery outcome of spinal cord injuries, currently perceived as unchangeable.
Sponsors of the event included Tito's Vodka, JP Morgan Chase, Round Table Financial, Jetblue, Accardi Automotive, Papa's Raw Bar, Eat Drink Be Local, Florida Luxurious Properties, Patterson Project Management, Ed Morse Automotive, Nolan Brands, Cardinal Gibbons High School, Florida Coast Equipment, Kovak Family Charitable Foundation and Lighthouse Point Yacht Club.