The popular Las Olas restaurant YOLO recently reopened to the public after The Restaurant People (TRP) unveiled their renovations and reimagined offerings at the restaurant and nightlife venue. TRP, the group behind some of South Florida's most well-known establishments, including Boatyard, Rooftop @1WLO, S3 and Java & Jam, catered the renovation and menu to reflect the changes along the downtown corridor.
YOLO and its O Lounge underwent an expansive reimagining and renovation effort, including an extensive overhaul featuring new décor and modern design elements. The new layout includes its traditional "fire pit," lush greenery and a 15-foot custom art installation called "The Burning Tree," which is illuminated from the ground up.
"Since we opened YOLO in 2008, we stood on a simple mantra 'You Only Live Once.' It has always been important for YOLO to connect with downtown and the community around it," says Tim Petrillo, co-founder/CEO of The Restaurant People. "As Las Olas has grown, it is important we evolved with it. A "Burning Tree" in one's dream symbolizes their transformation and evolution. You might only live once, but that doesn't mean that one should not embrace change and evolve in life. We owed it to our patrons, locals, tourists and friends to create something exciting and fresh. And that's just what we did. This is YOLO…reimagined. We hope our guests will enjoy our latest evolution."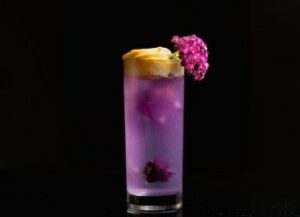 The new YOLO offers 250 indoor/outdoor dining room seating options, including plush booths and intimate tables, a bar with an enhanced craft cocktail menu and patio area, as well as private dining spaces for special events. Its completely new menu was crafted and executed by TRP's culinary team, featuring dishes such as Octopus in Ambers with Yucca Charcoal, Saffron Aioli, Escabeche Vegetables and Smoke; Smoked Bone-In Short Rib featuring assorted pickles and sauces; and Asiago Salmon served with Fregola Pearls, Arugula Pesto and a Sundried Tomato Cream.
"We aspire to be a team of trend' evolution'-aries who are always looking to push the envelope in food and beverage experiences," says Peter Boulukos, co-founder/culinary director of The Restaurant People. "Together with the expertise, creativeness and adventurous palates of Corporate Chef Chris Miracolo and YOLO's Executive Chef Martin Verano, we have created a menu as new and exciting as the refreshed restaurant itself."
YOLO is located at 333 E Las Blvd. in Fort Lauderdale. Reservations are highly recommended and can be booked at Yolorestaurant.com or by calling 954-523-1000.