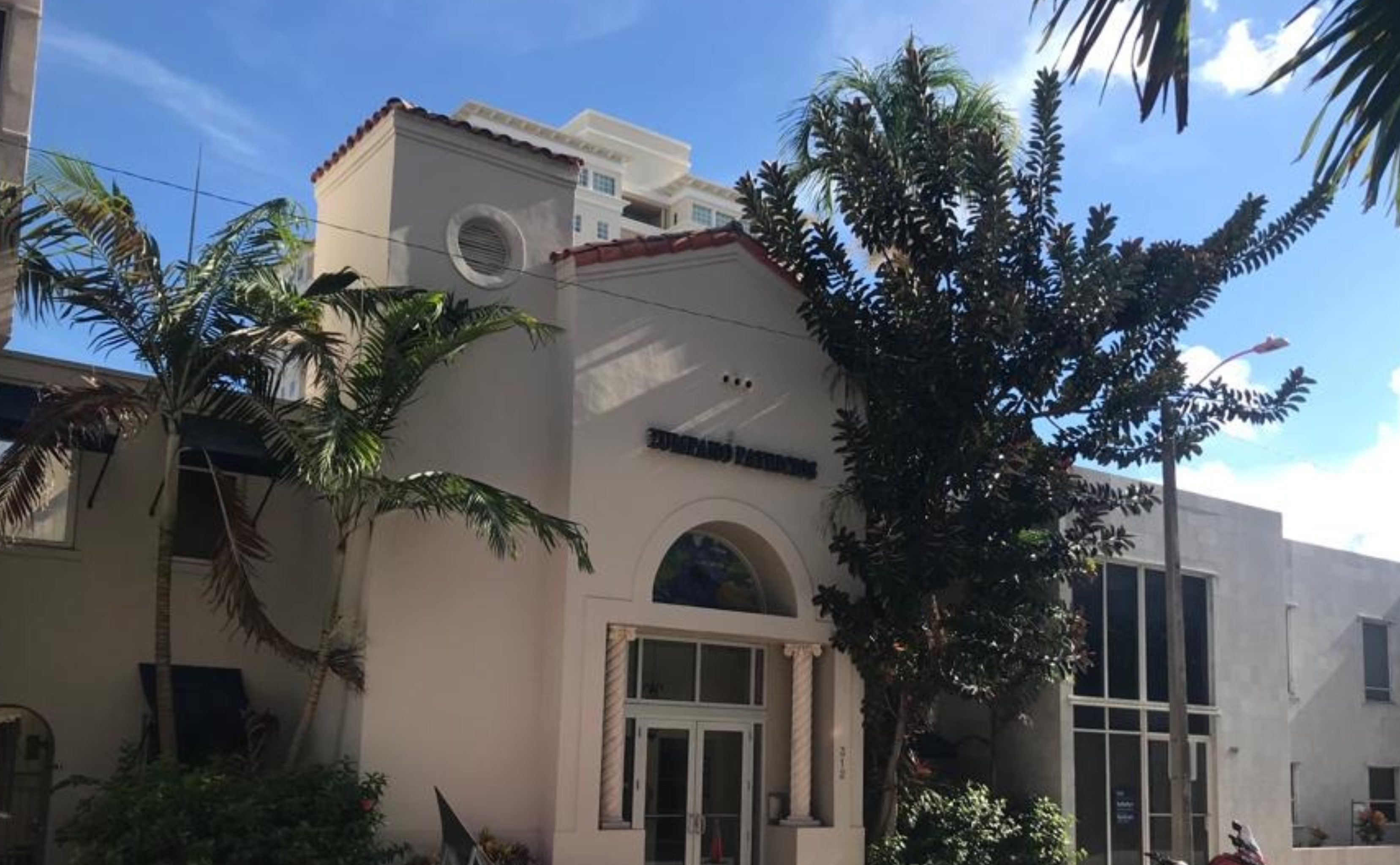 Zumpano Patricios Expands Coral Gables Headquarters
The nearly 15,000-square-foot office building will house the law firm's international headquarters
Zumpano Patricios acquired the 328 Minorca Avenue Building in Coral Gables to give the firm one of the area's most significant owner-occupied professional service office buildings. The multimillion-dollar purchase, redevelopment and headquarters expansion project will be named "Counsel Commons" and will feature over 40 offices and four conference rooms for attorneys at its headquarters.
"Coral Gables is a vibrant community, one that we have called our firm's home since its inception," Joseph Zumpano says, Founder and president of Zumpano Patricios. "We are excited about yet another real estate development – this time in the City Beautiful – as we commence our 20th year here in Coral Gables."
Ramon Pacheco will lead the design effort for Counsel Commons, which will boast one of the area's largest owner-occupied professional service office buildings. The new Coral Gables headquarters project will join the company's existing portfolio of owned buildings, including 134 East 38th Street in New York City near Grand Central Station, 829 North Milwaukee Avenue in Downtown Chicago and 2061 E. Murray Holladay Road in Salt Lake City.
Zumpano Patricios, embarking on its 20th year in practice, has offices in Miami, New York, Chicago, Las Vegas and Salt Lake City. The firm's notable cases include Weininger v. Castro, in which almost $24 million was recovered in the landmark case against Fidel and Raul Castro, representing the daughter of CIA Pilot Thomas "Pete" Ray. In addition, Zumpano became the first attorney in U.S. history to recover for a victim of terrorism against a Mexican cartel in his representation of the son of a slain former UN Ambassador in Caballero v. FARC, with over $20 million has been recovered on that case, thus far.