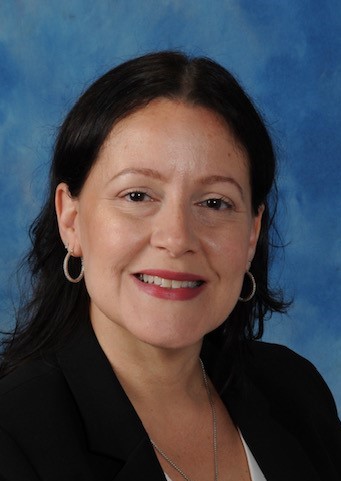 2022 Diversity & Inclusion Awards Honoree: Vanessa Nazario
Meet Vanessa Nazario, Director of Diversity, Equity, and Inclusion at Memorial Healthcare System
Vanessa Nazario was born in Puerto Rico and raised in Trenton, NJ. She has worked in the field of Community Development, Diversity, Equity and Inclusion for over 25 years. Her career began at MECHA, a Hispanic-based nonprofit organization providing homeownership training and counseling to low-to-moderate income families. She later joined PNC Bank, where she worked and had the honor of working in several roles over the course of her 20-year career within the Community Development Banking Department. In early 2017, she transitioned into a new role with RWJ University Hospital, which is part of RWJ Barnabas Health System, as Director of Diversity and Inclusion, where she was responsible for diversity and inclusion and healthcare equity initiatives. She managed several key programs that helped transform the culture into an inclusive environment for both staff and patients. Nazario also launched the Hospital's first Diversity Council and provided oversight for the seven Business Resource Groups. She was also a key leader in the development and launch of the PROUD Gender Medical Center Program: a comprehensive medical program serving the needs of the LGBTQ+ community. In early 2021, she joined Memorial Healthcare System in Hollywood where she now oversees the System's diversity, health equity, and inclusion strategy and Language Interpretation Services. In addition, she is leading the System's inaugural health equity strategy.
Vanessa serves on several committees: Florida Diversity Council's Education Committee; Human Resources Association of Broward County's (HRABC) DEI Committee; serves as a Student Mentor for Rider University's Women in Leadership Council; HISPA's South Florida Advisory Council; ARC of Broward's Business Advisory Council. Vanessa has spoken at numerous conferences on topics such as diversity, inclusion; health equity; community development, and diverse women in leadership. Nazario received her MBA from Rider University in Lawrenceville, NJ, and also has a Master's in Science degree from Southern New Hampshire University. She completed a NonProfit Management Certificate from Seton Hall University and is certified as a Diversity Executive (CDE) from the Institute for Diversity Certification. She is currently completing an Executive Leadership program at Cornell University.
WHAT CHALLENGES HAVE YOU FACED IN YOUR CAREER? HOW DID YOU OVERCOME THOSE CHALLENGES?
I've faced several challenges as a Latina woman who was raised in a low-income household, such as biases, assumptions, and stereotypes by people who thought that because of my background, I wouldn't be successful and was destined for a future based on their parochial mindset. I've worked diligently to prove to people that regardless of all those perceived barriers, success can be achieved. I did it by challenging myself to accept projects and roles where I had limited experience, but I knew I had the passion and will to succeed. I also invested in higher education as I understood that credentials are important. I not only wanted to prove to others but to myself that a Puerto Rican from Trenton, New Jersey can represent and do it well at any professional "table" or environment.
WHAT HAS BEEN THE MOST MONUMENTAL MOMENT OF YOUR CAREER THUS FAR?
The moment when I pivoted from Community Development to Diversity, Equity, and Inclusion (DEI). It was a culmination of 20 years of building a brand on helping historically underrepresented communities, e.g., communities of Color in various forums, to leading DEI endeavors in a healthcare setting at a broader level where the impact would be immeasurable as it includes health equity work.
WHAT HAS BEEN YOUR PROUDEST PROFESSIONAL MOMENT?
My proudest moment was when I spoke at a diversity event and a woman of Color approached me to thank me for "representing us" so well because she was so proud to have a Latina creating opportunities for others and leading endeavors. It was at that moment when it was confirmed that representation does matter!!
WHAT ARE SOME WAYS YOU GIVE BACK TO THE COMMUNITY?
One piece of advice I give to all professionals is to ensure they give back to the community that cheered them on throughout their achievements. I follow my own advice by serving as a student mentor in my alma mater, Rider University's Women Leadership Council. I've had the privilege of mentoring undergraduate female students for several years and I've been matched to diverse students who shared similar backgrounds to mine. I also mentor other professionals who have an interest in diversity, equity and inclusion. Lastly, I serve on several nonprofit committees to ensure that I provide my time back to causes that create lasting impact.
WHAT ELSE WOULD YOU LIKE THE JUDGES TO KNOW?
It's been a blessing to create pathways for communities of Color, LGBTQ+, and other historically underrepresented groups throughout my career. I know that I was destined to do this work and will do it until I'm "called" to my next endeavor. We need advocates, ambassadors, and allies to challenge stereotypical norms so that everyone is treated equitably. Representation does matter and I'm glad that I am able to do it each and every single day. Thank you!