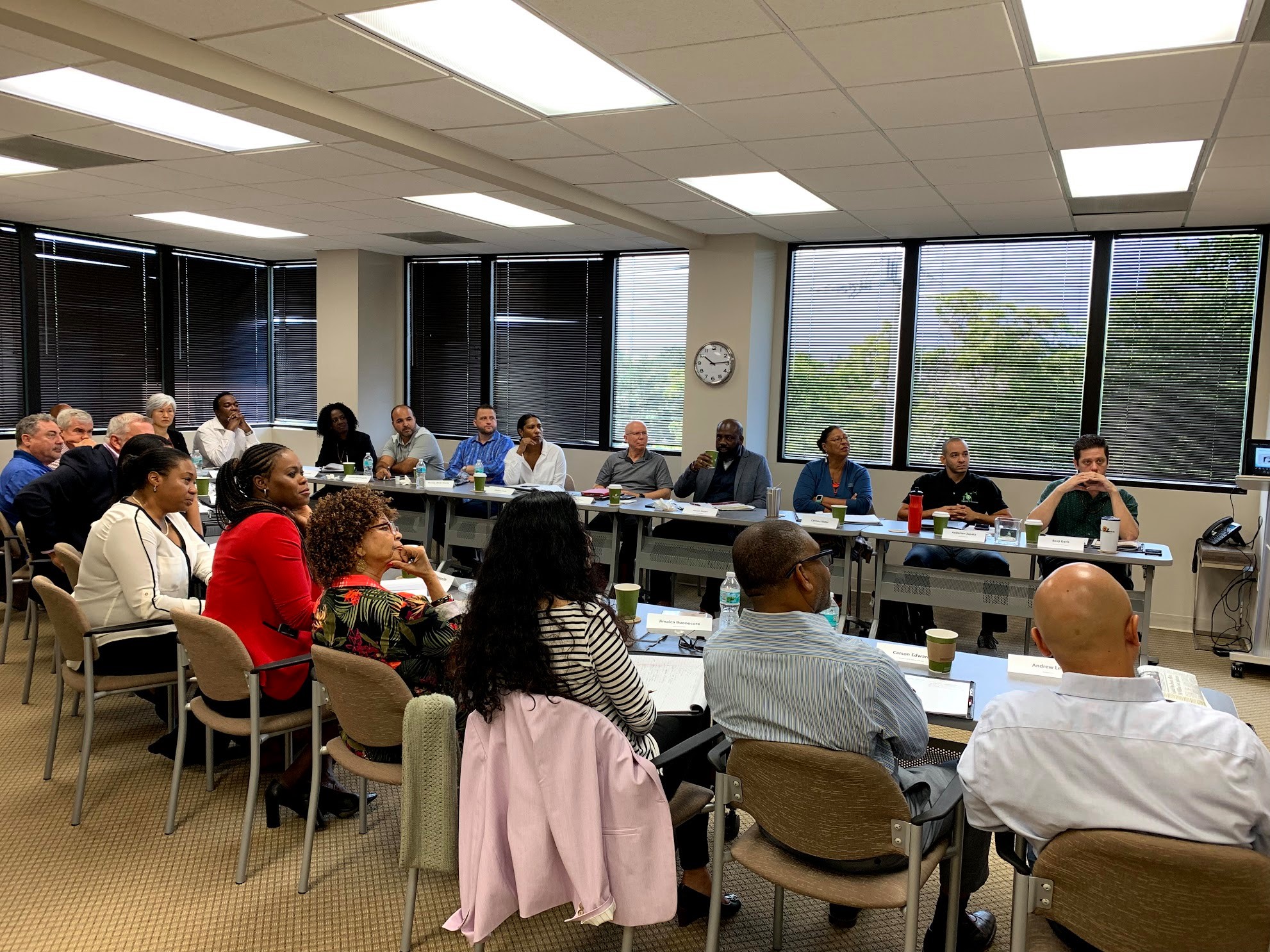 Application Process Begins for Jim Moran Institute's South Florida Small Business Executive Program
The deadline to apply for the no-cost business program is March 31
The Jim Moran Institute for Global Entrepreneurship, part of the Florida State University College of Business, has begun accepting applications for its Fall 2023 Small Business Executive Program (SBEP). The program is held in South Florida and offered at no cost to participants, and it is funded by The Jim Moran Foundation, Jan Moran, and her late husband, automotive pioneer Jim Moran.
The SBEP is designed for CEOs, entrepreneurs, business owners and presidents of small businesses. Graduates from various industries gain the skills and training needed to turn challenges into strategic advantages, capitalize on business opportunities and implement best practice management.
"Since graduating, I have consulted on a new manufacturing project and filed two patents with experts I met through the program," Calibe Thompson says, Co-owner of Island Syndicate and a graduate of the SBEP. "We got real-world instruction from real-world experts."
The Small Business Executive Program consists of nine sessions, each focusing on a specific aspect of growing and managing a business. Starting in July and running through November, the Fall 2023 sessions are held once every two weeks from 8:30 a.m. to 2 p.m. at the Jim Moran Institute's office in Broward County.
"Why not invest in yourself and your business?" Jennifer Kovach says, director of the Jim Moran Institute's South Florida Operations. "Our no-cost program pairs you with other entrepreneurs and small business experts who can share real examples of how to take your organizations to the next level. This year we celebrate our 10th anniversary of the Small Business Executive Program, and I am so thankful for the opportunity to continue to work with the talented and hardworking small business owners and operators in our area."
Applicants must be the key decision-maker and actively involved in running their organization, which must have been established for at least three years and have three or more employees. Program graduates receive a certificate and can participate in an ongoing peer roundtable. They are also encouraged to participate in workshops, conferences and other Jim Moran Institute events. The South Florida team has guided and graduated 43 classes through its executive programs' inception.
To apply for the Fall 2023 SBEP program, visit jimmoraninstitute.fsu.edu/programs. For more information about the Jim Moran Institute's South Florida programs, contact southflorida@jimmoraninstitute.fsu.edu, call 954-546-2735 or visit jimmoraninstitute.fsu.edu.