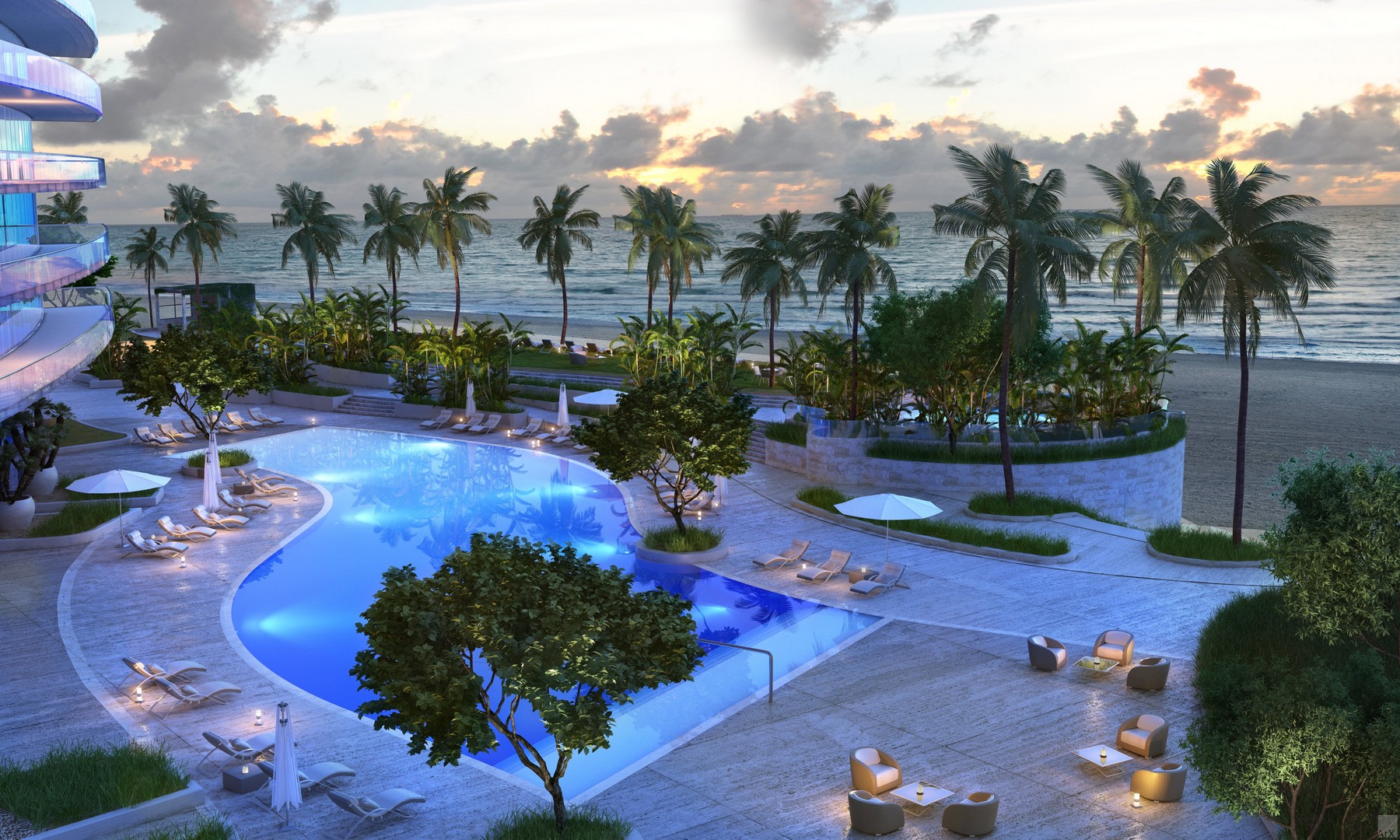 Slideshow: Armani/Casa condos get $305 million loan
The Residences by Armani/Casa in Sunny Isles Beach has obtained a $305 million construction loan, in what is being called the biggest condo financial deal of the year in South Florida.
The loan shows the continuing strength of high-end project on the ocean this year even as some areas are experiencing slowdowns in sales and buildups of inventory.
Partners Dezer Development and The Related Group obtained the loan from Wells Fargo and the Blackstone Group
The project, which expected to be finished in early 2019, is notable for the big-name architects and designers involved.
Among his many projects, architect César Pelli designed the Adrienne Arsht Center for the Performing Arts and the Petronas Towers in Malaysia.
The interior is by famed Italian designer Giorgio Armani's Armani/Casa.
One of the keys to getting the loan is that more than 70 percent of the building's 308 residences are under contract for a total of over $700 million in sales. That indicates sell-out could be close to $1 billion.
The units range in size from 1,350 to 4,160-square-feet and cost $2 million to over $15 million.
"This is a proud moment as we come one step closer to making The Armani Group's first real estate venture in the U.S. a reality," Gil Dezer, president of Dezer Development, said in a press release. "It is also a true testament to how this one-of-a-kind project has been received by our buyers, as well as the lending community."
A stay at Armani Hotel Dubai inspired Dezer to pursue the Armani brand, he said in a 2015 SFBW cover story. Dezer, who calls himself "the brand guy," developed the Porsche Tower on Sunny Isles as well. His company has previously collaborated on other projects with Donald Trump and The Related Group, the region's largest condo developer.
"The collaboration of the distinctive design talents of Giorgio Armani and César Pelli has been paramount to our sales success," said Carlos Rosso, president of The Related Group. "Featuring the level of superlative quality and timeless elegance and grace synonymous with Armani's iconic style, buyers understand the unprecedented value of this property."
The tower has 300-feet of oceanfront and will feature over 35,000-square-feet of amenities, including a restaurant, cigar room and wine cellar, heated swimming pool, ocean-facing fitness center, two-story spa with indoor and outdoor treatment rooms, movie theatre and clubroom.
Swiss landscape artist, Enzo Enea is doing three acres of garden area and artists Sandro Chia and Boaz Vaadia are doing monumental sculptures.