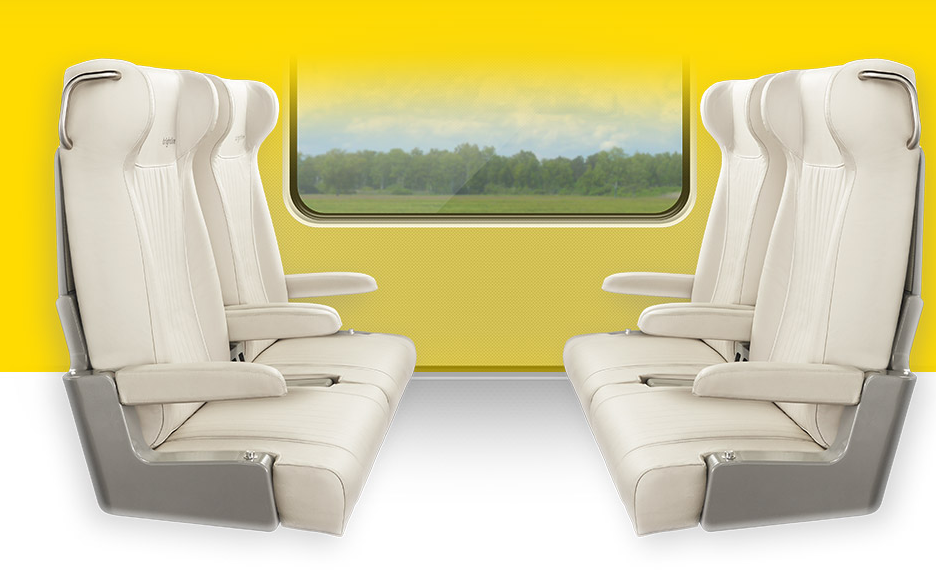 Brightline hits key milestones for mid-year service launch
As I go up and down the coast, I'm surprised about how many business people don't know what the Brightline train service is or ask, "Is that actually happening?" Yes, it's really happening and key milestones show it's on track for a mid-year launch of service.
First, if you haven't heard of Brightline, it's a high-speed rail service that initially will stop in the downtown areas of Miami, Fort Lauderdale and West Palm Beach. Each segment will take about half an hour. If you have been stuck in traffic on I-95, you can imagine how much nicer it would be to order a cup of coffee and sit in a plush leather seat with your WiFi connected laptop.
One milestone happened in December, when the first train arrived in West Palm Beach. It will be unveiled at a Jan. 11 event, but a YouTube video shows the train's pre-dawn arrival in December.
The trains are sleekly shaped, brightly colored and airy with an abundance of large windows. The locomotives have a striking appearance with cutouts that provide a peak of what's inside.
This morning, Brightline announced that the first five signature V columns are in place along the east side of MiamiCentral, which will combine a train station, retail, office and residential. The V columns are first being constructed of steel and then will be encased by precast concrete.
A total of 29 major V columns that will be installed, each 70 feet tall with 8,000 pounds of steel. The work is being managed by Suffolk Construction, the contractor for MiamiCentral.
"This is one of the most complex components of MiamiCentral and is particularly important to the overall design and vision of the project. With the use of virtual design and construction, as well as a highly collaborative effort with Gate Precast, we developed a thoughtful plan to ensure a smooth execution in the field. It's been impressive to see it come together," said Suffolk Vice President of Operations John Planz, who was profiled by SFBW.
The V columns at Brightline's South Florida stations are their defining architectural feature. The stations are just northwest of the Miami-Dade Courthouse in Miami, just north of Broward Boulevard in Fort Lauderdale and two blocks south of Clematis Street in West Palm Beach. The stations in Fort Lauderdale and West Palm Beach have been topped off and interior outfitting work is underway.
The stations were designed by Skidmore, Owings & Merrill, one of the top global architecture firms and Zyscovich Architects, one of South Florida's most prominent firms.
MiamiCentral is one of a trio of mega projects in Miami, ranking with the recently opened Brickell City Centre and the upcoming Miami Worldcenter. All three are transit oriented, which means passengers arriving on the Brightline will have an easy way to get to the other two projects via Metromover or Metrorail.
MiamiCentral encompasses nearly three million square feet and includes two mixed-use sites: a nine-acre development in downtown Miami just east of the Miami-Dade County Hall, and 3 MiamiCentral, a two-acre site in Historic Overtown. See renderings in the slideshow below.
SFBW's December cover story about downtown Miami, featuring Colliers broker Mika Mattingly, explains how Brightline and MiamiCentral will coincide with the resurgence of the historic area of downtown Miami.
Brightline also fits in with other plans to improve our mass transit systems. These systems will also help shape the location of future development.