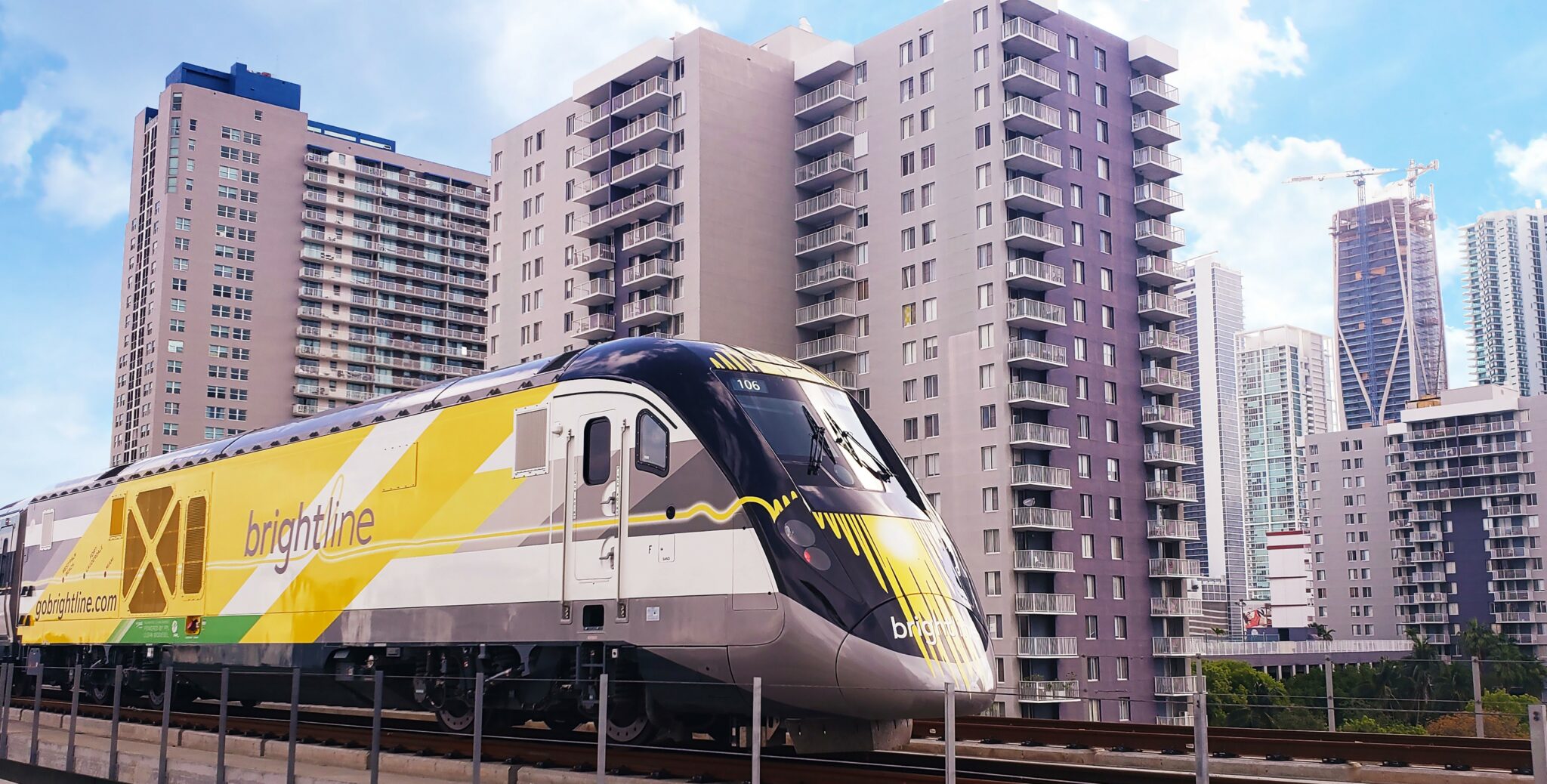 Brightline To Begin Crew Training and Qualification Runs Between West Palm Beach and Cocoa
The practice trips are intended to improve safety along the corridor
As Brightline nears the completion of its intercity rail system connecting Miami and Orlando, it's taking a critical step toward ensuring locomotive engineers and train conductors are familiar with the tracks and territory along the 130-mile stretch. Starting Monday, Jan. 17, the high-speed railroad will begin crew training along its expansion route to Cocoa. During the test runs, engineers and conductors will operate the trains under the tutelage of supervisors between West Palm Beach and Cocoa, but without passengers. The trains will travel no faster than 60 mph along the existing Florida East Coast rail line.
Each practice train will operate one round trip a day daily through 2022. Qualifying runs are the federally approved approach to familiarize certified engineers and conductors with new rail territory. Working a high-speed train requires engineers and conductors to know the rail corridor, including road crossings, signals, curves and speed restrictions throughout the route. The practice trips will enable Brightline train crews to work with a qualified manager on the territory, who will provide oversight and instruction.
Brightline and freight trains are required to blow the horn as they approach at-grade crossings or in an emergency, per federal guidelines.
To increase safety along the railway, Brightline is reminding the public, pedestrians, motorists and cyclists to make safe choices around trains and crossings, always expect a train and obey all traffic laws and signals around crossings. Their safety message is to look, listen and live.
Spanning from the Brightline West Palm Beach station to the Orlando station at Orlando International Airport, the construction on Brightline's extension to Orlando is more than 70% complete. The project employs more than 1,300 workers who have worked 4.7 million hours. The company expects to complete the Orlando extension by the end of 2022 and begin service in early 2023.