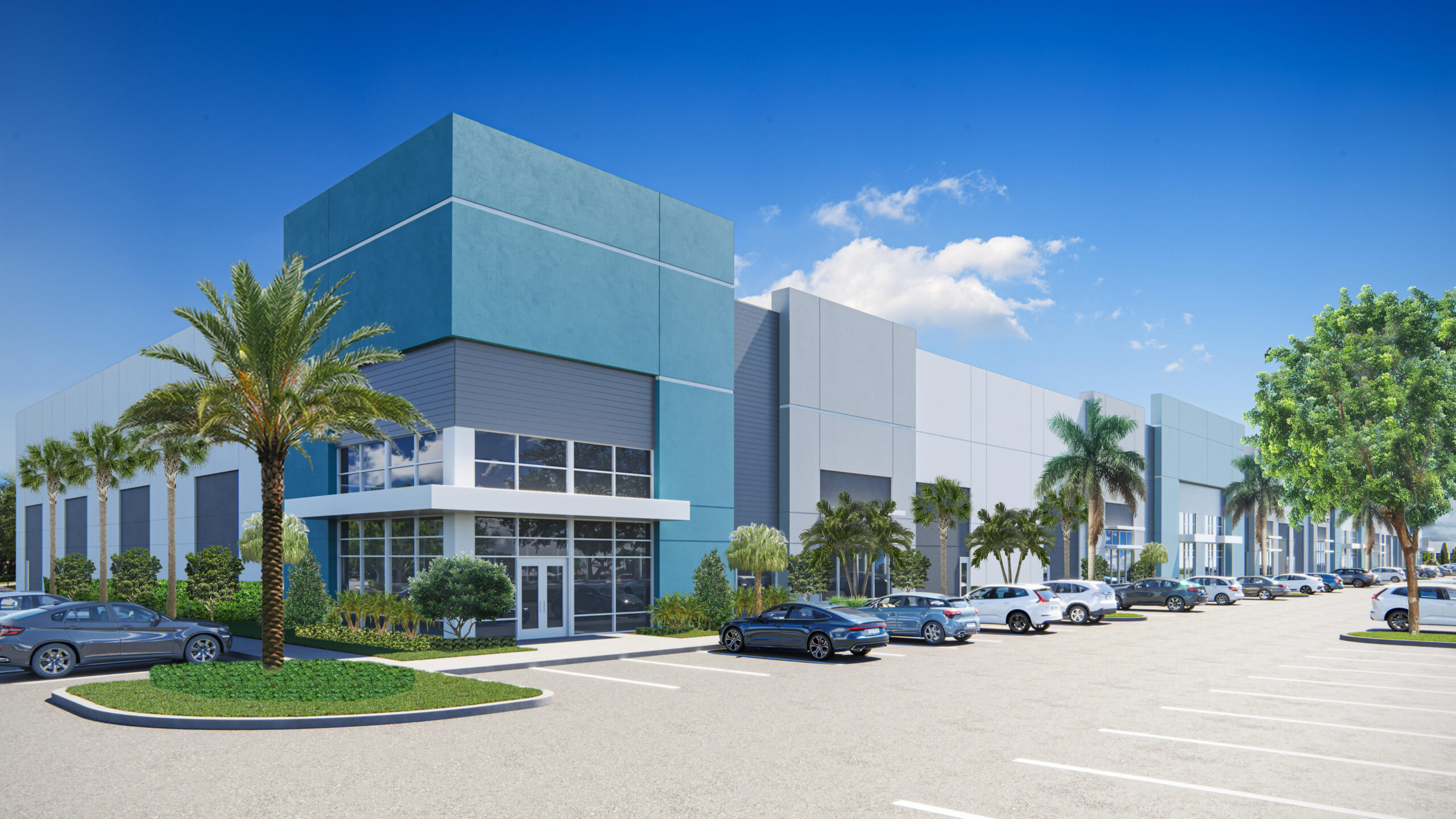 E-Commerce Company Buys Westlake Parcel to Facilitate Relocation Plans
Jamlyn Supply Inc. will move its corporate office and distribution facility from West Palm Beach
After recently purchasing a 9-acre parcel in the Westlake area from Minto Communities, Jamlyn Supply Inc., a West Palm Beach-based e-commerce company, will relocate its corporate office and operations to the city in the first quarter of 2023, which is expected to bring 40 jobs to Westlake.
"We are truly excited to be relocating our e-commerce business to Westlake and opening our first brick-and-mortar retail shop," Julianna Silva says, special projects manager for Jamlyn. "Our ownership has deep roots in the area and looks forward to becoming part of the community."
The City of Westlake recently approved plans for Jamlyn Supply Inc. to develop the 145,643-square-foot James Business Park, composed of a 10,103-square-foot office/flex building and a 135,540-square-foot warehouse/distribution facility. The site is located on the corner of West Persimmon Boulevard and Town Center Parkway, just west of Seminole Pratt Whitney Road.
The development site is also adjacent to the Publix at Westlake Plaza, currently under construction, where Jamlyn has leased a 3,600-square-foot retail storefront for its first brick-and-mortar store, Aubrey's Pet Supplies. The pet supply business is expected to open in the first quarter of 2023.
"We are pleased to welcome another thriving business to Westlake," John Carter says, Senior Vice President of Minto Communities USA, which sold the site. "I expect Jamlyn Supply will be a great complement to all the other companies that have decided to put a stake in the ground in our growing city."
This is the second light industrial development coming to Westlake. In May 2022, Mitchell Property Realty, Inc. and Ridgeline Property Group acquired a 17.5-acre site from Minto to develop the Westlake Commerce Center, a 227,000-square-foot warehouse/distribution/office complex in Westlake Landings. This 50-acre master-planned business park is expected to break ground soon.
Both warehouse projects are part of a broader construction boom taking place in Westlake. Retail developer Konover South plans to develop two retail centers and a pod of quick-service restaurants in Westlake Landings. Over the past 15 months, two 7-Eleven stores opened for business, as did a new regional service center for the Palm Beach County Tax Collector's Office. Just off Seminole Pratt Whitney Road, Christ Fellowship Church is expected to open its brand new, 800-seat worship center in the first quarter of 2023.
Photo caption: Rendering of James Business Park that will be developed in Westlake.