There is no better time to reevaluate your corporate giving plan than the season for giving. When businesses and nonprofits work together, it's truly a mutually beneficial relationship that takes the South Florida community to new heights. New studies show 90% of companies indicated that partnering with reputable nonprofit organizations enhances their brand, and 89% believe doing so leverages their ability to improve the community. As a cherry on top, employees who engage in corporate giving programs have 75% longer tenures with the company (Nonprofit Source).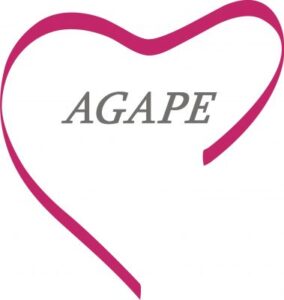 At Agape, we believe that our business partners are a critical part of fulfilling our mission to bring quality value based behavioral health, substance use disorder treatment, recovery services, and family reunification to individuals in need. Corporate partnerships with nonprofit organizations allow the company to support the important work of the nonprofit, while also meeting its own social responsibility and business goals. A nonprofit partnership will help the company create important connections in the community and boost company morale; nothing brings people together like helping others. When a company partners with a nonprofit, they have the opportunity to make a major impact in the community that is measurable and sustainable.
It also makes business sense, 61% of consumers are willing to try a new brand, or one they've never heard of, because of its association with a worthy nonprofit cause. Corporate sponsors and partners join forces with nonprofits to meet a common goal on the basis of their shared values. This helps them build brand visibility, teamwork, recognized generosity, and offer creative solutions that empower a nonprofit to meet its mission.