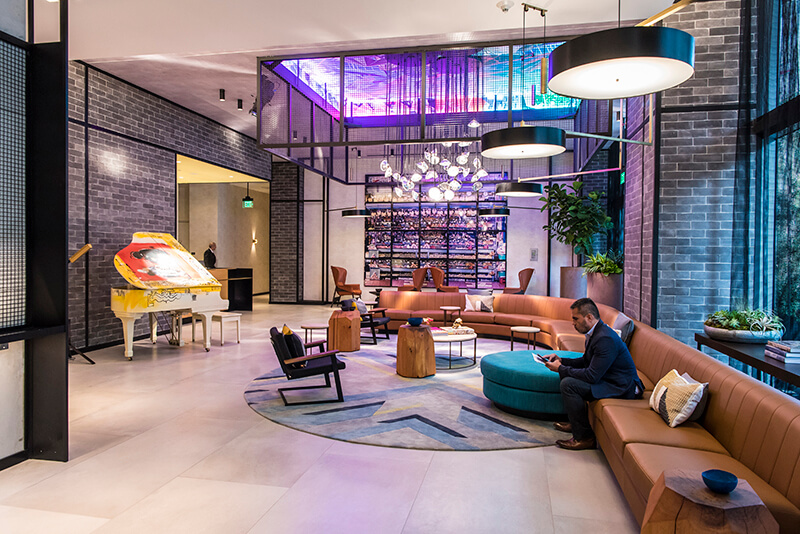 Midtown's First Hotel
The Related Group, Dezer Development and SBE recently celebrated the grand opening of the Hyde Suites & Residences Midtown Miami. The all-star development team used a couple of rock star designers as well—architect Bernardo Fort-Brescia of Miami's Arquitectonica and New York-based David Rockwell, who handled the interior.
The project also includes works by world-renowned artists, including Alexandre Farto, Malene Landgreen, Omar Barquet and Bayrol Jimenez. Rockwell says the design is inspired by Midtown's fusion of art, fashion and music.