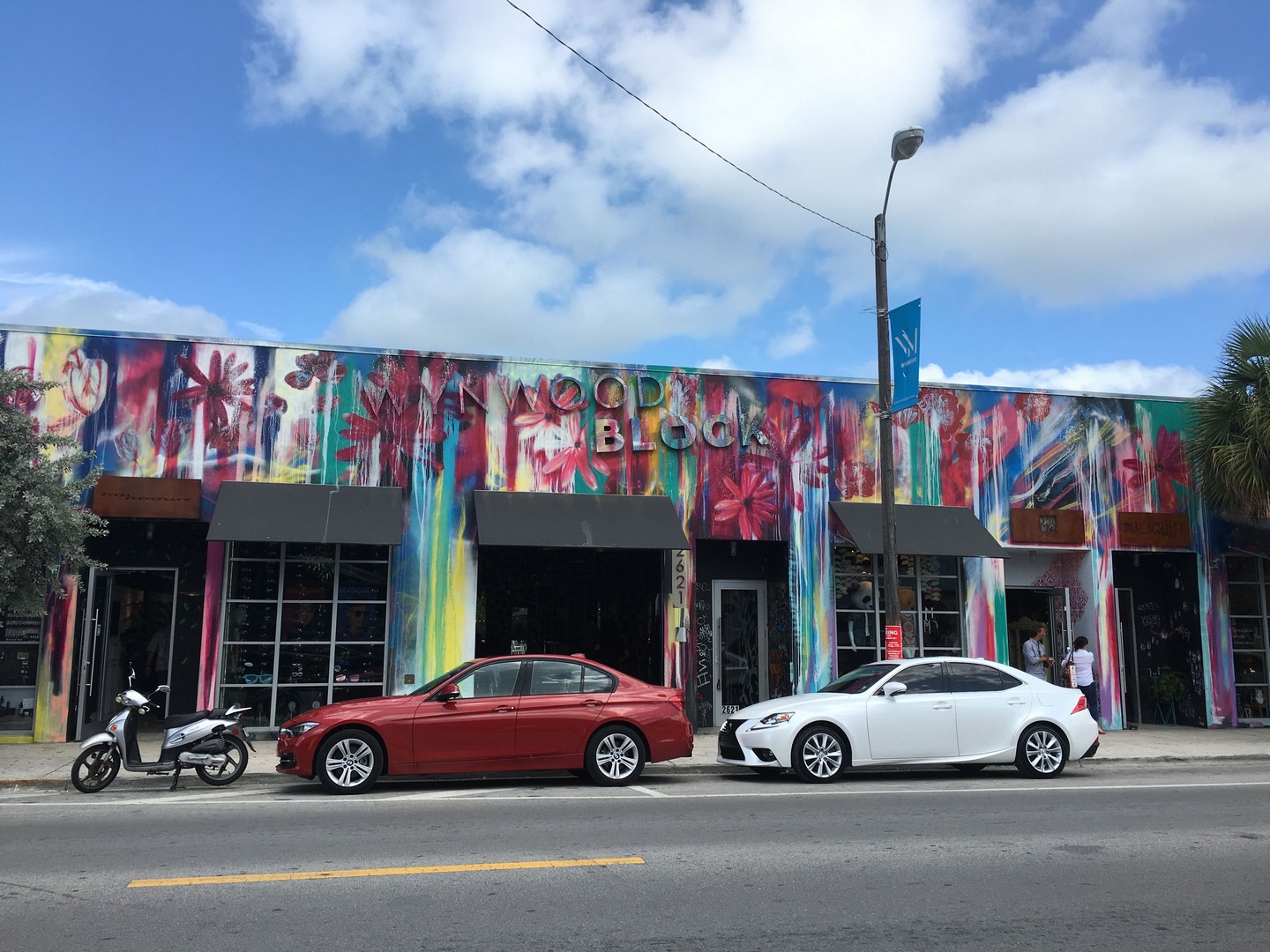 SLIDESHOW: It's official: Wynwood is a cool street
OK, many South Floridians and visitors know Wynwood is hip and cool, but national real estate company Cushman & Wakefield has given it a national seal of approval.
Wynwood not only makes C&W's inaugural 100 Cool Streets report, but ranks in the top 15.
Wynwood meets the criteria of hip arts scene with a new and edgy retail district. The Warby Parker Annex (eyewear), Shinola (watches, leather goods, bicycles) and Illesteva (eyewear, bags and umbrellas) were some of the retailers mentioned by Greg Masin, senior director of C&W's South Florida retail team. Rents range from $45 to $80 a square foot on a triple net basis.
"Wynwood is evolving quickly," Massin said in the Cool Streets press release. "Pedestrian traffic continues to increase and a soon-to-be-announced exit off of Interstate 95 at 29th Street will enhance access and further drive traffic."
Office users are looking at the neighborhood, but it needs more of a residential component, Masin said.
Most of the spaces in Wynwood are small and stem from its history of warehouses for the nearby Florida East Coast Railway yard, which is now known as Midtown. The neighborhood was saved by the arts after it fell into decline in the 1980s.
Wynwoodmiami.com says the neighborhood is home to more than 70 art galleries, stores, antique shops and bars. A lot of the art is large format murals that can be appreciated walking along Northwest Second Avenue or visiting the Wynwood Walls.
Developers are giving attention to Wynwood and surrounding neighborhoods.
Moishe Man in June received preliminary approval that would allow him to build up to 9.72 million square feet on 23.46 acres west of Northwest Second Avenue, Real Deal report. New York investor Aron Rosenberg has assembled just over an acre for a mixed-use project on Miami Avenue.
Wynwood offers a hip restaurant scene. Some of the highest rated on Yelp are Kyu, Beaker & Gray, Della Test Kitchen, The Wynwood Yard and Jimmy'z Kitchen Wynwood. I have enjoyed Puerto Rican comfort food at El Bajareque and the fun ambiance of The Lost and Found Saloon, which is a café/bar. Both are on the northern edge of Wynwood on 36th Street.
Like many emerging neighborhoods, Wynwood still has some growing pains when it comes to crime. In early June, a Swedish student celebrating graduation was shot twice at 11:30 p.m. near Northwest Second Avenue and 26th Street after leaving the Wynwood Diner. Two people were fatally shot in or around Wynwood last summer, New Times reports.
That's probably a good reason to use the valet service offered by some of the neighborhood businesses.
Crime aside, it's great to see Wynwood ranked in the top 15 nationally among Cool Spots. Here are the other 14: Sunset Park in Brooklyn; Logan Square in Chicago; Over-the-Rhine in Cincinnati; RiNo in Denver; Silver Lake in Los Angeles; North Loop in Minneapolis; Roosevelt Row in Phoenix; Carytown in Richmond, Va.; East Village in San Diego; Jackson Square in San Francisco; Delmar Loop in St. Louis; West Queen West in Toronto; Mount Pleasant/Main in Vancouver; and Shaw in Washington, D.C.
Click here to download the complete report. Massin can be reached at greg.masin@cushwake.com